We are already here. It's the season of orange and black, crazy costumes, pumpkin carvings, and full of candies. This autumn holiday excites everyone regardless of their age or place. But what about marketers? Why do they look forward to Halloween every year? Almost every brand, every company takes this opportunity to add some fun to their marketing campaigns and engage the customers in their promotions.
Marketers Timeline is Closer to Halloween Than Rest of the World
According to Google, people start searching about Halloween when August ends and September begins. So, did you start with your promotional campaigns? Hurry up if you have not started it yet! We listed some funny and exciting marketing ideas for you that does not take much of your time.  Use at least a few of them in your B2B marketing operations before you are too late.
1. How about Cute Sayings for Halloween?
It works perfectly when appropriately implemented. It just requires a little time to brush up your brain and come up with the most creative as well as funniest Halloween saying for marketing. For ideas, you can search online or speak to your team members. In some famous websites such as Slogans Hub, you can find hundreds of funniest Halloween sayings. For instance,
Happy Halloween! Get A Spooktacular Deal!
Keep calm, trick or treat and carry on.
Halloween isn't just for candy anymore.
It's the season for Halloween howls and pump grins.
Don't be haunted by regret, Come to our Halloween Sale!
Treat yourself to this Halloween Sale!
Fly, Slither or Crawl our Halloween Sale has something for all!
Gather as many good ideas as you can from such sites and pick the one that best suits your business and also capable of engaging your customers through it. Once you have such sayings in hand, you can use them in your newsletters, social media posts, or postcards.
2. Record the Fun and Post-it Online
If you wish to connect with your customers on a more personal level, you can follow this tip. Show how you are celebrating Halloween with your team, your family, and friends. Record every funny moment and post it on your social media platform. For instance, you can snap a picture with your kids while helping them with Halloween costumes or record a video showing how your family decorates home on this day with pumpkins and spooky figures.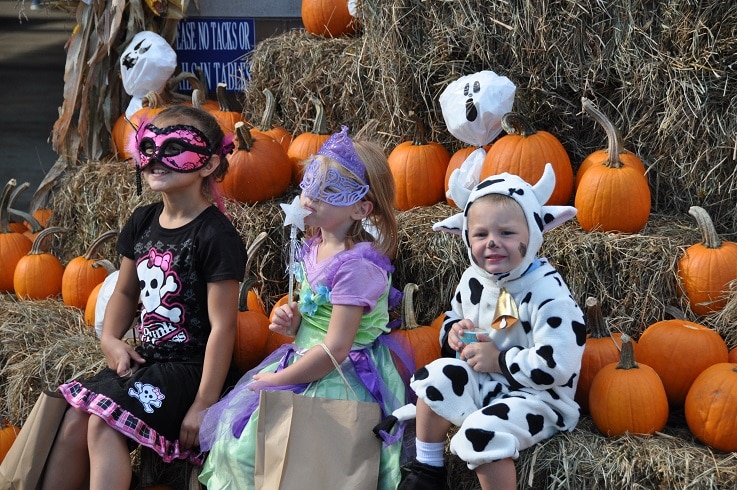 Facebook and Instagram stories are the best tools to showcase these type of holiday funs. Besides, you can use the Facebook live feature and go live with your team members. This strategy not only makes your customers curious about you or your company but also helps a lot in branding.
3. Don't Forget to Use Proper Hashtags
Only posting about Halloween quotes or funny moments of celebration will not do any good to your brand if you do not include proper hashtags. That is, you must pay close attention to the tags you use while posting it on social media platforms. So, your efforts become visible and easily discoverable for the audience. And, also make your post trending in the online space!
Here is a list of Halloween hashtags you can use this October:
#halloween
#happyhalloween
#halloween2018
#halloweencostume
#halloweendecor
#halloweenmakeup
#halloweenparty
#halloweengiveaway
#halloweenfun
#halloweennight
#halloweencandy
#pumpkin
#trickotreat
#jackolantern
#spooky
#scary
#skull
#candy
This list keeps growing. Pick the one that best suits your post and see how quickly it will reach the trending section.
4. Blend Halloween Graphics to your Campaign
You might have executed various B2B marketing campaigns till date. But how about doing the same but with spooky or funny graphics and images in it? Give a touch of Halloween dusk to your marketing activities. That is, invest some time to design online contents artistically. Be it an advertisement or social media promotions, gather up your team, take pen and paper, and sketch funniest illustrations that motivate your customers to buy your product. Doesn't it sound interesting?
See some of the graphic ideas for your Halloween campaigns:
Pumpkins
Skulls
Witches
Lanterns
Broom
Spooky Houses
Full Moon
Witch's Hat
Graveyard
Spiders
Candies
Mummy
Bats
Monsters
Ghosts
You can use one or a few of these ideas for your B2B marketing campaigns. However, it is always preferred to use an orange, red, or black background for your graphics since these colors have close associations with Halloween.
5. Utilize the Power of Social Media to the Fullest
Halloween is one of the best times to use social media platform and reap maximum benefit from it. Among various apps, Facebook, Instagram, and Twitter have a broader scope comparatively. You can either create or design your graphics using the ideas mentioned in this article or directly download it online from some image sources. There are several tools online that let you write on freely downloaded image and make you look natural.
You can also promote your images in Pinterest to build substantial brand value. Apart from that, you can organize Halloween contests on social media sites and offer classy prize for the winners. Lastly, before posting the Halloween related images or contents, make use of the hashtags specified above in point (3) to reach a large number of audiences. Apart from engaging your customers with your posts, you can also encourage them to share their picture with your company hashtag and offer the goodies for the best ones.
6. Give Halloween Touch to Your Newsletters
Yes, send newsletters to your list with some funniest and exciting headlines in it. But always be sure the texts used in it makes sense to your business. So, what are the things you can include in your Halloween newsletter?
You can invite your customers or loyal social media followers to the Halloween party or events.
You can announce some dazzling offers.
Also, you can encourage your clients to participate in any contests organized for this day.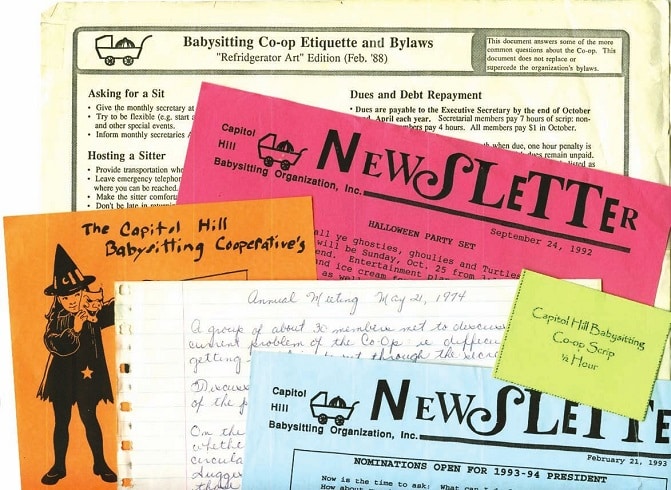 Instead of sending a plain white email, you can add some images, graphics, or eye-catching colors in it. For instance, you can compose your email in white text on black background with pumpkin or other Halloween related images in it. Besides, you can write it in a story format that excites the recipients to read further.
Also Read: How to market your B2B brand this Halloween?
 7. Throw a Halloween Party
Everyone loves to party! Isn't it? Hence, no matter what business or segment you are into, you can throw a party to your customers as well as employees. It can either be a Halloween event or a great get-together. Design a theme for your event that suits your business motto. Also, during these parties or events, you can also try to get some friendly suggestions or feedback from your customers about your products.
This kind of parties creates an environment of playfulness among your teammates. People always remember the pleasant experience. Therefore, make both your employees and customers feel valued on this day. It is the right opportunity to speak to them face-to-face and take your relationship further. If you are planning to organize Halloween event in your office, here are a few things which you must take note of:
Give employees as well as your customers an opportunity to help you plan the celebration.
Always keep some extra costumes or Halloween accessories with you, so you can offer it to the people who do not have it or dress inappropriately for the party.
You can also send a gentle reminder to them about party timings and how should they be prepared with the costumes.
Make sure you organize the event on working hours, so your employees don't get annoyed of coming to office on holidays or stay past their regular working timings.
8. Offer Some Halloween Treats to Your Customers
You can find various candies, cakes, and other eatables prepared and decorated especially for Halloween day. Buy some of them from the stores and give it your customers. They will love it. If you do not want to buy it from outside, you can prepare such treats by yourself which will have more impact on your consumers than the readymade ones.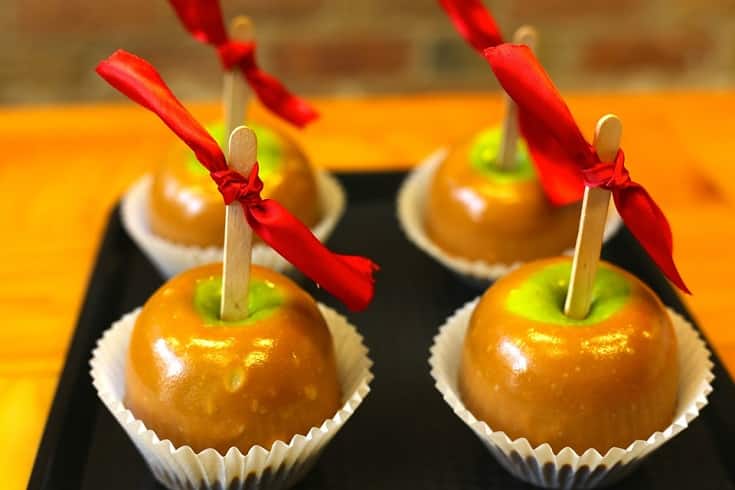 Apart from candies, you can also gift them tiny bags wrapped in beautiful ribbon and pleasing cover. People appreciate your effort when you do all this for them.
9. Change the Face of Your Website for Halloween
Halloween is not only about dressing up with spooky costumes, but it is also about changing your website design. That is, draw attention to your brand by spreading the waves of festiveness among the customers. If you have a shortage of time, you can make minor changes to your website instead of changing it completely. That is, you can change the background color, only fonts, or add some objects such as spiders and pumpkins in some required places. Also, if you are offering discounts or freebies during this season, you can make it sound interesting with graphics and animations.
You can change your company logo during this season by keeping the basic design intact. For instance, you can add some Halloween elements to your present logo such as pumpkin, skull, candies, or other. It does not require much effort or takes more time. Try to be creative and unique with designs when it comes to Halloween. People notice your every effort. Hence do not miss this opportunity of cheering your customers with Halloween spirit.
10. Make your Team Happy with Halloween Contests
Do not leave your team behind during Halloween celebration. They are the critical resource for your company's success. Hence you must pay attention to them along with the customers. Apart from organizing the events or team lunch, you can also host the contests with Halloween themes in it.  Cheer your team members to take part in such activities and offer exciting goodies to the participants. Here are a few ideas for Halloween contests among your teammates:
Let the game be about 'Who wears a best Halloween costume?'
Pumpkin carving or lantern making
Counting the candies in a bag
Halloween themed dance competition
Office decoration
You can come up with many such ideas that impart a sense of joy and playfulness among the team members.
It's Time to Wrap
Before eating all your favorite candies, draft a plan for your Halloween marketing campaigns. Pick at least a few of the strategies mentioned in this write-up and get immersed in the Halloween spirit. And, then let us know which method worked best for you.