General Practitioners Email List
Are you looking for general practitioners or only hospital-based general practitioners? Blue Mail Media's well-segmented General Practitioners Email List is based on their geography, industry, job roles, employee size, revenue, and other relevant data categories to hyper-personalize your marketing campaign.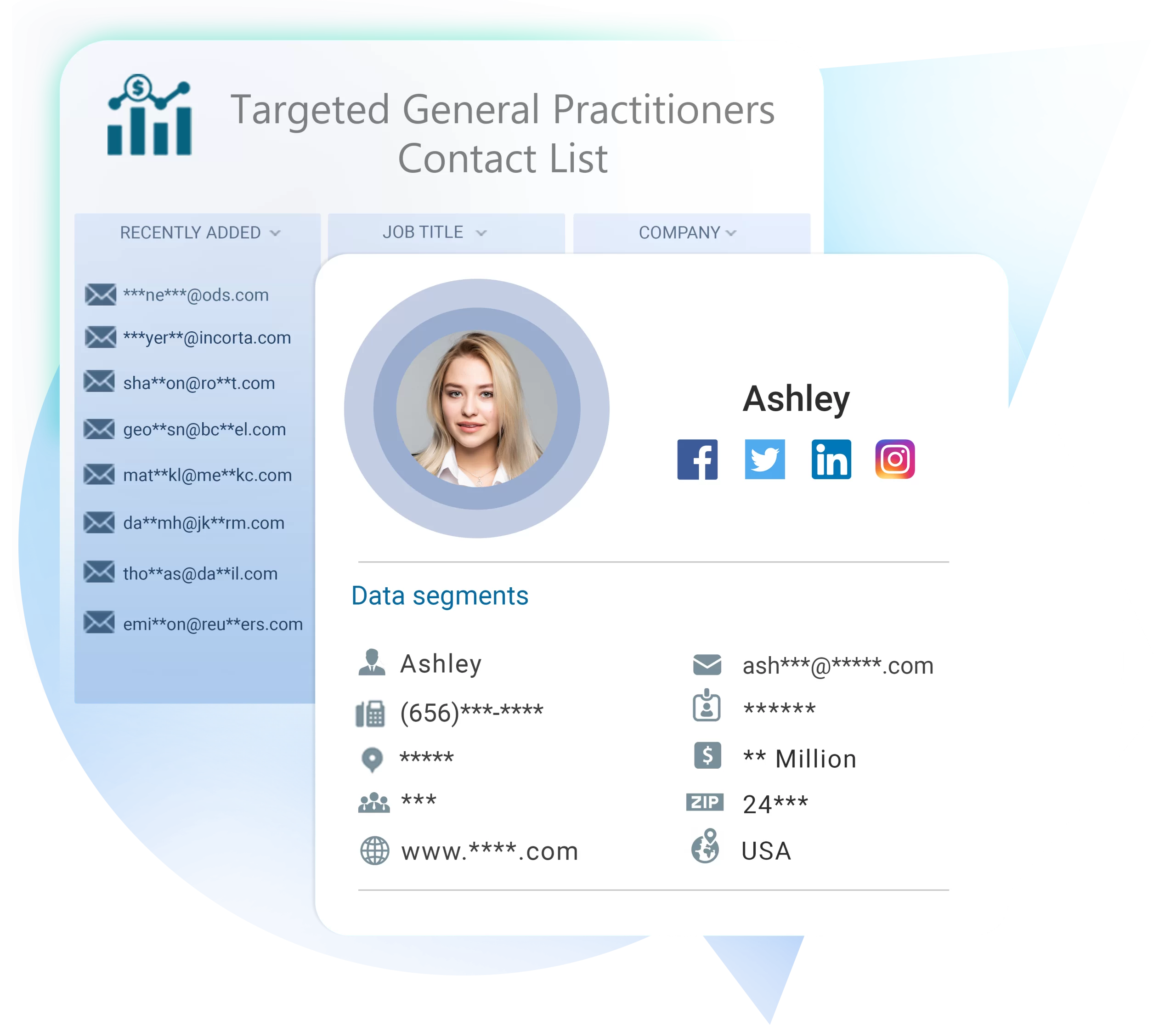 Trusted By Over 4k Organizations To Grow Revenue








General Practitioners Data
General Practitioners Email List for Effective Marketing
Whether you want to market your products and services to general practitioners, recruit general practitioners for employment, or looking for general practitioners to participate in your events, our email list of general practitioners is your link to independent general practitioners, hospital-based general practitioners, and general practitioners at all types of healthcare organizations. With Blue Mail Media's targeted General Practitioners Email List, you need not worry about that. We have worked hard to build our general practitioners mailing list to guarantee you responses and maximum reach.
Our general practitioners contact database contains contact data collected from thousands of medical institutions. This quality contact information will enable you to connect with B2B clients and general practitioners to promote your services. Blue Mail Media's data experts develop each contact list according to your business preferences and marketing objectives.
There are over 118,198 general practitioners in the USA, who treat a variety of illnesses. As they are connected to numerous healthcare professionals, marketers can contact them to sell their services. We has the most comprehensive general practitioners email list to kickstart your campaigns.
We have a total contact count of 78k+ to help you identify your target client base and build marketing strategies. Every contact list you get will be customized as per your choices along with multiple segments like name, zip code, and hospital name.
Partner with Blue Mail Media and improve your marketing efficiency!
Boost Your Presence Globally With Our General Practitioners Mailing List
The general practitioners mailing list from Blue Mail Media can help you channelize your campaigns and stay ahead of your competitors and maintained through a unique verification process that ensures the highest data accuracy and integrity standards. This means no record is added to our database until it is verified and checked for quality and accuracy. The result is a high-quality and GDPR, CCPA, and Can-Spam compliant list of registered medical practitioners, which can be used to improve your campaign's ROI.
Contact us today for the general practitioners email list from Blue Mail Media, which has assisted many clients in taking their healthcare offerings beyond geographical barriers. We cover the details of general practitioners from across the globe to help your brand reach the international stage. Access qualified contacts from regions such as USA, Australia, Canada, Europe, APAC and several other countries.
Here are some of the sources where we gather our data:
Systematic Data Compilation Process for a List of Registered Medical Practitioners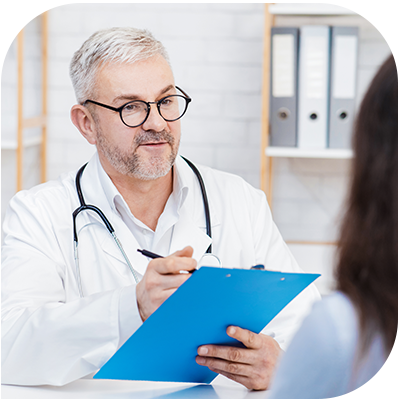 The team at Blue Mail Media follows a detailed data compilation process while developing every list of registered medical practitioners. Our in-house data experts curate these business lists through careful data verification and data source analysis.
Our systematic compilation process involves the following steps: