Clean Data Leads To Marketing Success
Purge your growing marketing database with Blue Mail Media to remove anomalies and duplications that hinder your marketing potential.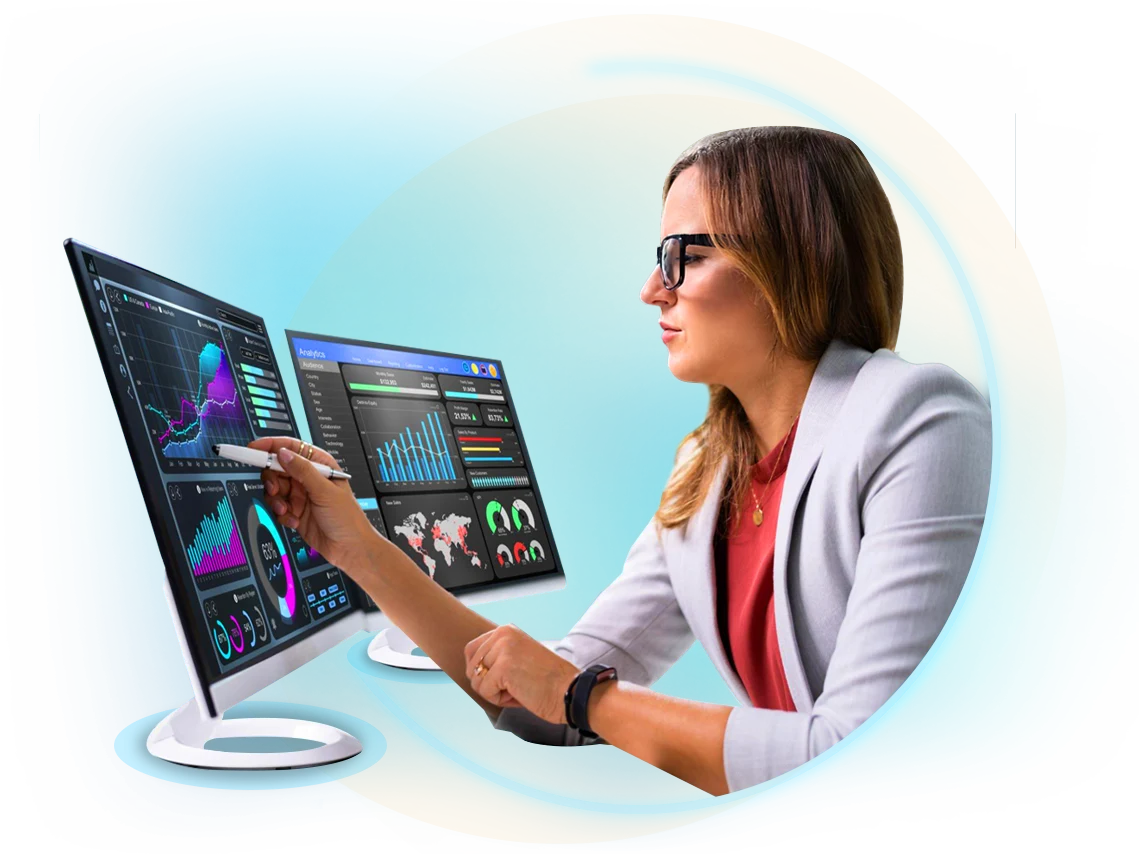 Trusted By Over 4k Organizations To Grow Revenue








What is Meant By Data Cleansing?
Data cleansing is the process of identifying the corrupt or inaccurate records from a database and correcting (removing, replacing, modifying) them to maintain the data quality.
Data Cleansing Service is the most needed service in today's B2B industries. As data is the most valuable resource, it requires caring and polishing to keep functioning in good order. Our data processing comprises multiple stages – Migration, Standardization, Amalgamation, Restructuring, Replication, Normalization, Verification, Enrichment, and Appending of the missing data field. These processes help you improve your productivity and ROI in a short span while simultaneously lessening the wastage and cost.
Owning an extensive database may not aid your business grow if the information present in it is inaccurate or spending a massive amount on dead information will do no good for your businesses. Blue Mail Media has helped several firms resolve this issue with its highly sophisticated data cleansing process. As a leading B2B database provider, our data processing professionals utilizes sophisticated tools and stringent activities to consistently clean any customer database, eliminate duplicates and errors, check for the data quality, delete incorrect entries, and consolidate multiple data sources to enable easy access to the quality data.
Avail CRM Data Cleansing Service for Diverse Sectors
| | | |
| --- | --- | --- |
| Attorneys | Investment Banks | Law Firms |
| Consulting Firms | Accounting Firms | Various Industries |
| Venture Capital Firms | Private Equity Firms | Technology Data |
Our B2B Data Cleansing Solutions are known for
Boost the Supremacy of Your List with Our End-To-End Data Cleansing
Blue Mail Media offers you with the end-to-end solutions for Data Cleansing process. Our dedicated team of data analysts provides you with wide-ranging data enrichment services to further improve the data quality. It includes the following features:
Reach the right prospects at the right time
Get Rid of your Bad data with Our Data Cleansing Solutions
The process of B2B data cleansing is multi-faceted. We detect and remove errors in the database based on given details. We also address the needs of data analysis and resolution of the inconsistency issue. Our data management professionals provide comprehensive Data Cleansing with the aid of latest systems, software, and tools to clean, standardize, normalize, format, de-duplicate, verify and validate critical data of your prospects. Also, our solutions make sure that your marketing database is current, complete, and accurate so that you can enhance the efficiency of multi-channel marketing approach. Blue Mail Media, as one of the leading data cleaning provider, believe in delivering better quality data that increase revenues, customer acquisition rate, improves ROI of marketing campaigns, and streamline business practices efficiently.
Benefits of Choosing Blue Mail Media's Data Cleaning Service
Blue Mail Media's CRM Data Cleansing Services ensures an accurate as well as an up-to-date database, and thereby allows you to yield the business outcome as per your expectation. Achieving accurate data at your disposal quickens the decision-making process across various industries, based on your existing criteria. Also, clean data ensures that your messages reach the right inboxes and thereby results in the enhancement of your business integrity. Our data cleaning experts understands your requirement, and works toward delivering you the better data quality for easy management in a short time frame. Avail our service to create a top-most and reliable organization and save yourself from future troubles.
Unlock your marketing potential with
our data insights
Would you like to speak to one of our consultants over the phone? Just submit your details and we'll be in touch shortly. You can also email us if you would prefer.