Beware of False or Misleading Claims
March 13, 2017: If you receive emails from Blue Media Mailing, Blue Media Emailing, Bluemailmedia.pro or any such name that resembles to our brand, please do not hesitate and report the same to the respective anti-spamming/ cyber security organizations. These names have no association with Blue Mail Media which is our registered brand.
Lately, we have been receiving reports of people impersonating Blue Mail Media Inc. or being a partner/reseller/associate/sister-concern of Blue Mail Media Inc.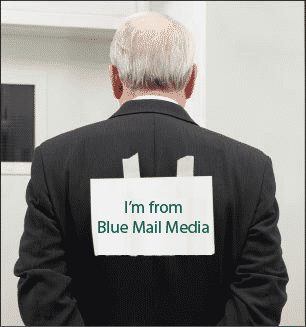 "Blue Mail Media Inc. is a standalone enterprise with MedicoReach & InfoCleanse as a subsidiaries. We are not planning any further mergers or joint-ventures in the foreseeable future. We have enthusiastic and hardworking people on board the team that persevere to provide custom marketing solutions to our clients worldwide. It's disgraceful and disappointing when internet fraudsters and impersonators start harming our clients. Our endeavor is to help our valued clients in making informed decisions when conducting any business online." – Ricky Read, Director of Marketing.
No one except our authorized representatives is authorized to conduct business under the Blue Mail Media umbrella. We also do not enlist the services of any third-party vendors/retainers for any communications or business solutions whatsoever.
The following guidelines will help you steer clear of internet fraudsters, cheap-impersonations and scammers:
Would you like to speak to one of our consultants over the phone? Just submit your details and we'll be in touch shortly. You can also email us if you would prefer.