Dentists Email Lists & Mailing Lists
Reach More than 56,780 Dental Professionals With Our Verified Dentist Email List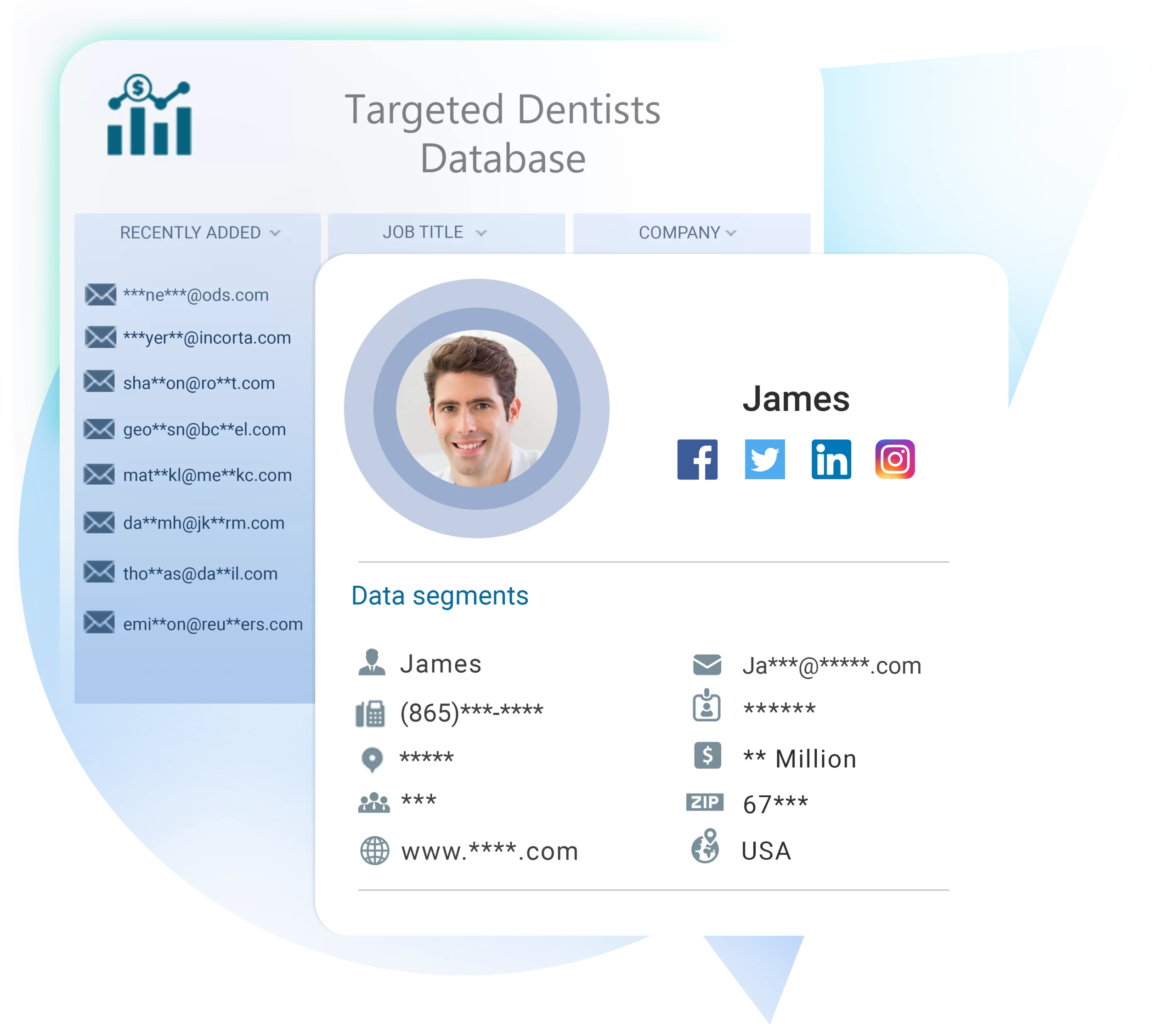 Trusted By Over 4k Organizations To Grow Revenue








Professional Mailing List
Responsive Dentist Email List for Successful Lead Prospecting
Are you finding it overwhelmingly challenging to break down walls separating you from prospective dentist leads? Blue Mail Media can remove the distance with a robust Dentist Email List that houses 100% accurate and updated information about these healthcare professionals.
Whether you wish to market dental equipment or medicines, genuinely interested dentist leads will be waiting to hear from you as you collaborate with us!
Our customized Dentist Mailing List is the best fit for your marketing needs. If you are a healthcare professional willing to market your product and services to the dentists across the globe, you are at the right place. Our Dentist Email List helps you interact seamlessly with the target prospects via mail, email, as well as telephone. Our efficient team of data experts always keep our Email List of Dentists free from errors and redundancies by making thousands of verification calls and sending verification emails regularly.
We have enhanced our dentists mailing lists & email lists with extensive demographic, behavioral, and several other unique data segments. You can now easily extend your market reach by availing our most accurate Dental Industry Mailing List. It covers the details of dentists from North America, Europe, Asia, Australia, New Zealand, Africa, the Middle East, and South America. Vast presence across significant parts of the world enables your business to serve the prospects beyond geographical constraints.
How Blue Mail Media's Dentist Email Address List Stands out in the Market
Blue Mail Media has been a pioneering data solutions provider, catering to the niche marketing requirements of both small and large enterprises. To help our clients secure high-value long-term customers at reasonable marketing costs, we can enable you to step-up lead or demand generation, brand positioning efforts, multi-channel targeting, customer retention, and more.
We offer a host of benefits to our clients through a dentist email address list that is responsive, secure, compliant, and accurate. Listed below are the advantages of collaborating with us for healthcare marketing – incorporating the data, you can successfully build B2B connections while conceptualizing relevant pitches that address the pain points of your preferred market niche.
Reach the right prospects at the right time
Customize Your Dentist Mailing List By Following Specialties
| Category | Counts |
| --- | --- |
| Pediatric Dentists Email List | 7,960 |
| Dental Public Health Database | 3,061 |
| Endodontists Email List | 6,870 |
| ADA Dentists Mailing List | 16,430 |
| Dental Hygienist Specialist Email List | 4,240 |
| Anesthesiologist Email List | 5,030 |
| Category | Counts |
| --- | --- |
| Oral Pathologists Mailing List | 4,250 |
| Periodontist Mailing List | 32,560 |
| Orthodontist Email Database | 8,120 |
| Oral & Maxillofacial Surgeon List | 2,800 |
| Oral & Maxillofacial Radiology List | 3,240 |
| Others | 14,500 |
There are close to 700,000 dentists operating across the world. And as more and more people aspire to join the dentist workforce every year, these numbers are only about to rise in the future. Dentists frequently need niche medical equipment and drugs in highly specialized healthcare practice.
With a fertile market, why would you not want to leverage your opportunities and target prospective dentists with a custom, segmented dentist email address list? Plus, Blue Mail Media will offer you end-to-end support for all marketing endeavors!
Our Dentist Email Database Offers Vital pieces of Marketing Information like below: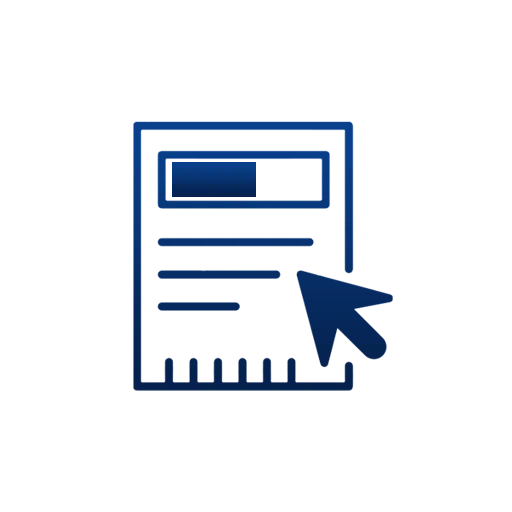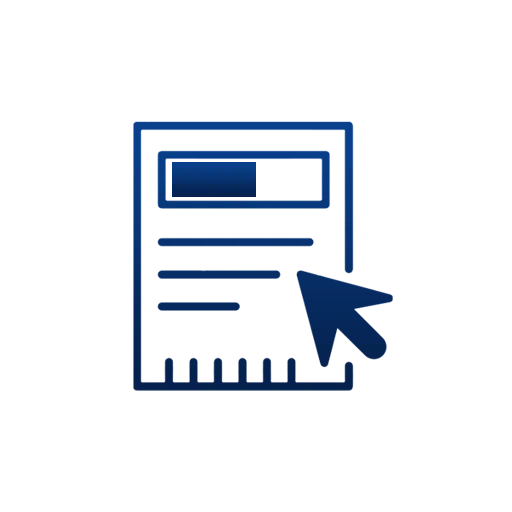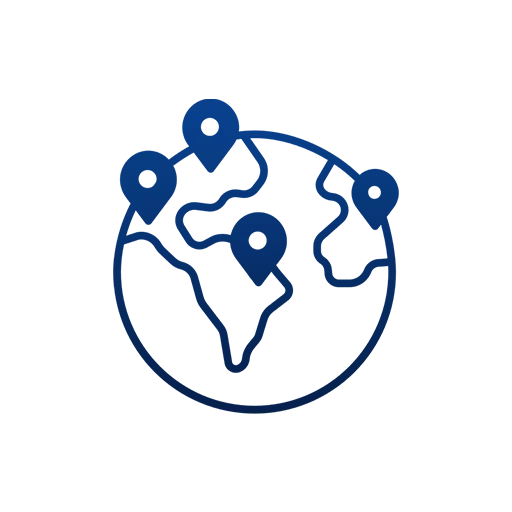 Country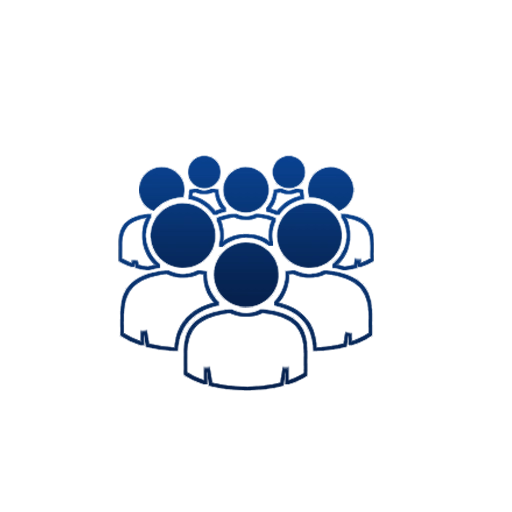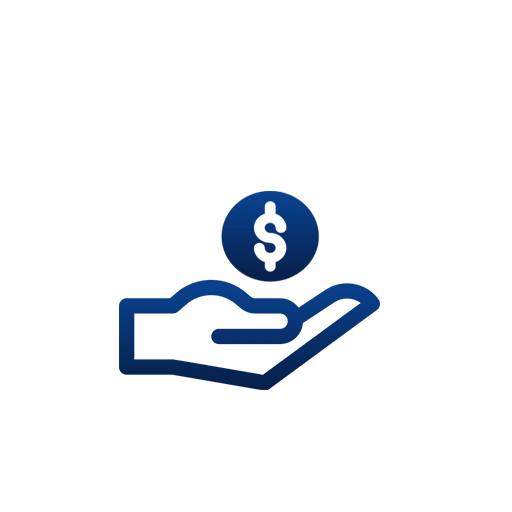 Company Revenue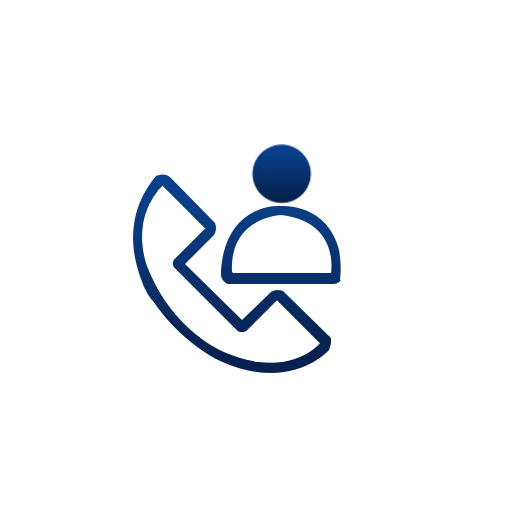 Contact name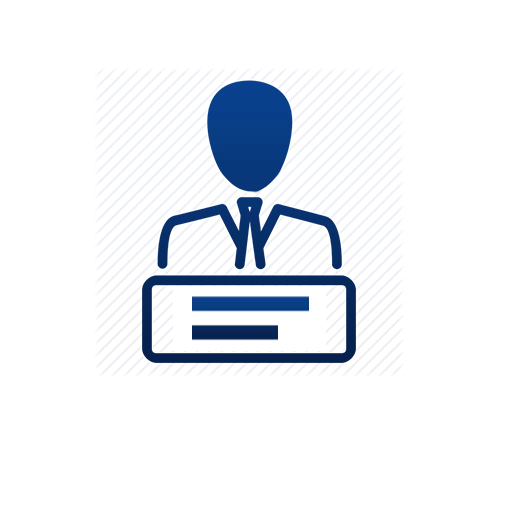 Job title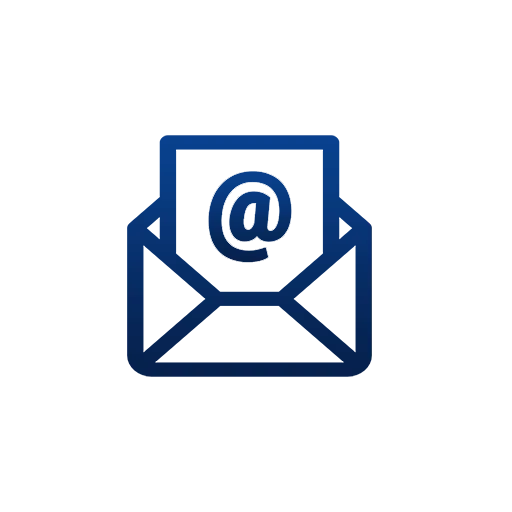 Email adress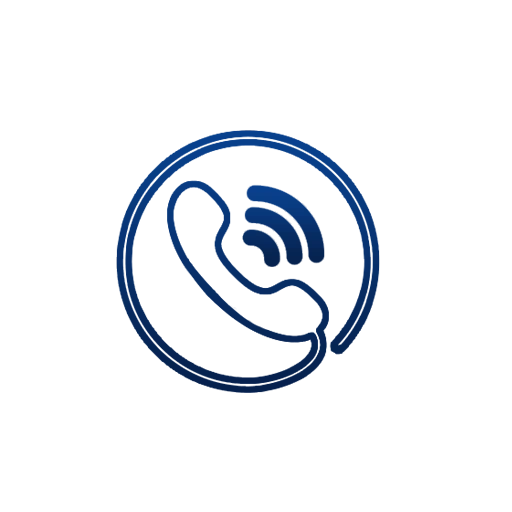 Contact number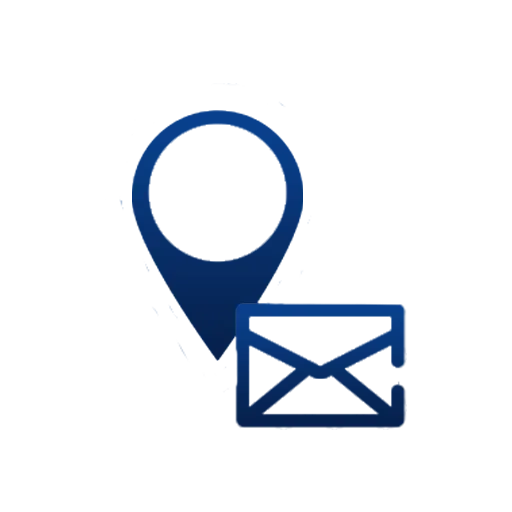 Mailing Address
Our Dentist Email Database Sample includes :
| Company Name | Website | Contact Name | Contact | Address | Employee Size | Revenue |
| --- | --- | --- | --- | --- | --- | --- |
| N**t G***ra***n D**t*l P* | www.n**n**l.com | P**l G**j**n | | 5 W. 71st Street | 37 | 8 M |
| S**a** D***l O**ice | www.se***sfa***yd***is**y.com | B**l S**a*s | | 2660 West Market Street | 4 | 1 B |
| Ac**n Dn***stry for K**s | www.ac***de***try***k**s.com | T** R***ar***n | | 4122 Quest Dr | 90 | 13 M |
| i***s P***a***c D***is**y | www.i***sd***al.com | R**dy Ha**l**n | | 1756 Broad Park Cir N | 1000 | 1 B |
| *t. D***d'S He***care | www.pa****ndhospital.com | F***dy P***ross | | 12221 North Mopac Expressway | 8700 | 1 B |
| D**t**s At H**s**n We**c***e | www.ho**ton****cha***en***ts.com | B***t M***y | | 1500 City West Boulevard | 7000 | 1 B |
Contact us for Dental Marketing Lists samples with additional filters that consist of Industry, Company Name, Website, Contact Name, First Name, Middle Name, Last Name, Job Title, Email, Address, City, State, ZIP Code, Country, Phone Number, Employee Size, Revenue, SIC Code, SIC Description, which can be applied according to your specifications.