Reach over 550,790 skilled physicians through marketing campaigns using our Physician Mailing List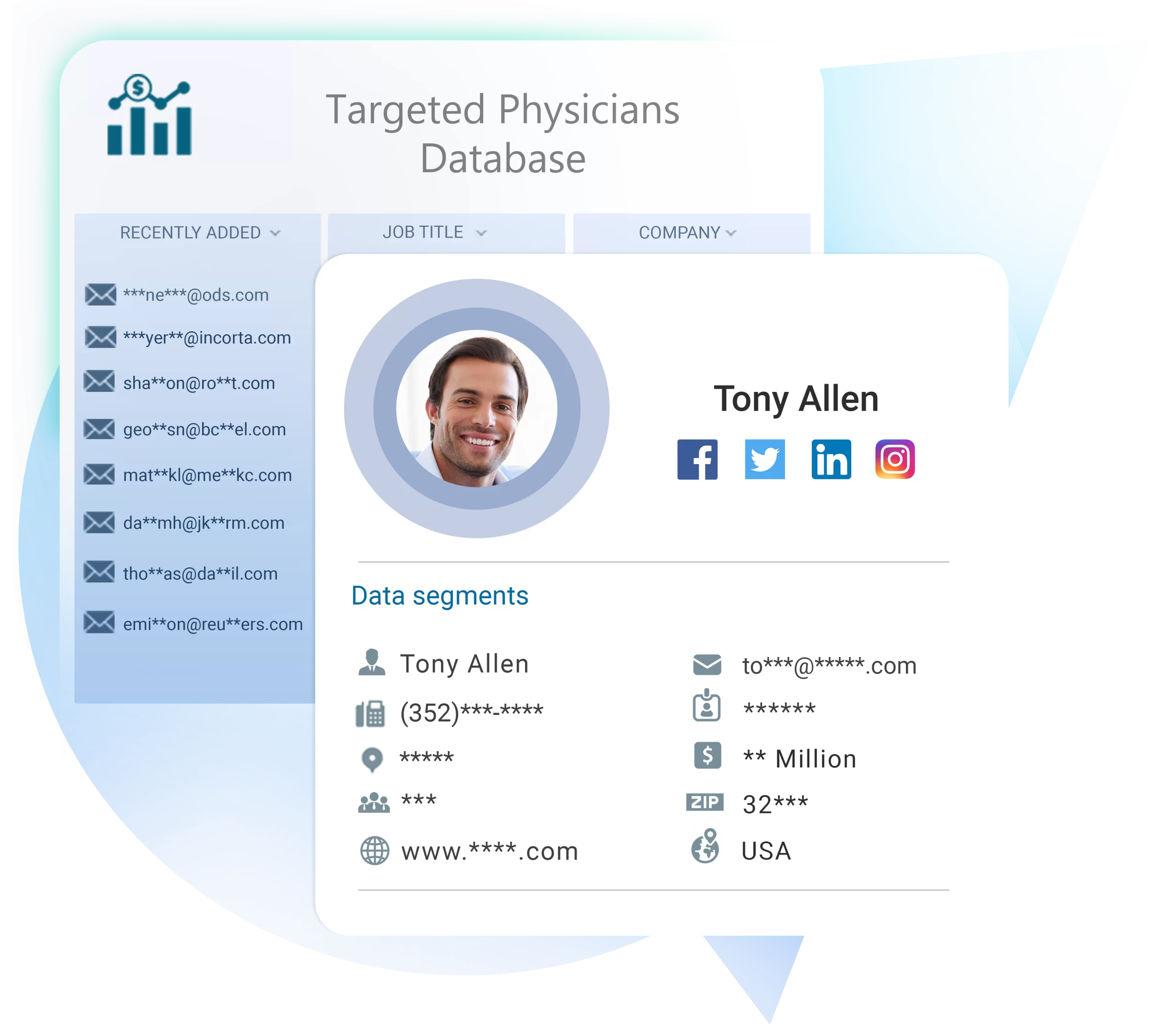 Trusted By Over 4k Organizations To Grow Revenue








Augment your Marketing Moves with our Physicians Email List
Our accurate and most reliable Physician Email List & Mailing List provides you with the essential records of over 900,000 physicians in the USA, UK, Europe, Canada, and Australia to market your products or services. If you are a Healthcare Equipment Manufacturer, Pharmaceutical/Medical Supplier, or Medical Software and Solutions provider, Blue Mail Media can be your savior.
Physicians are not only the general diagnostic assistance but also the crucial bridge between disease protection and healthy living. With only 1 million active physicians in the U.S., it can become really challenging to reach the correct target audience. Blue Mail Media provides the most reliable physicians email list to save the efforts and optimize resources for business' strategic development. From personal assistance clinics to medical solutions providers, our well-researched email list can skyrocket the performance of business campaigns.
We have complied Physicians Email Database primarily for healthcare businesses and informational purposes. It consists of valuable medical data that aids you in engaging the right physicians and fueling the sales pipeline with superior quality leads. Get our list today, and expand your marketing venture globally.
What are Physician Email and Mailing Lists?
Generating accurate and relevant data is one of the critical steps in B2B marketing. Unreliable data will waste time and resources that can be better diverted to target interested physicians.
The physician mailing lists allow you to have a segmented database of actively practicing physicians worldwide. We update our lists constantly to ensure that you encounter no redundant contacts.
Combine the data of our mailing lists with our email lists, and you obtain the flexibility to devise multi-level marketing campaigns. With our comprehensive lists, you can increase ROIs and engagement from physicians looking to buy new medical equipment or collaborate with healthcare organizations and hospitals. Build customer engagement and focus on mass-personalization of campaigns as our email and mailing lists help you target a variety of specializations!
Our Doctors Email List Comprises of:
Leverage our Physician Mailing List & Email List for Improved ROI
Blue Mail Media facilitates easier networking with top-tier healthcare specialists across the industry. Our physicians list offers businesses an additional over the competitors with unique features such as:
Blue Mail Media's Targeted Doctors Email Address List is meticulously designed to enhance your interactions with your targeted customers and help you drive better response rate as well as conversions. You can avail Blue Mail Media's pre-packaged Physician Email Database or you can opt for a customized list based on your campaign specific requirements.
Reach the right prospects at the right time
Get Your Targeted Physician Email Lists based on Specialization:
| Physician Category | Total No of Counts |
| --- | --- |
| Anesthesiologists Physicians Email List | 32,845 |
| Cardiologists‎ Doctors Mailing List | 17,560 |
| Dentists Mailing List | 42,780 |
| Dermatologists Email List | 9,256 |
| Diabetologists Physicians Email Database | 5,254 |
| Emergency physicians Database | 13,950 |
| Endocrinologists Physician Contact List | 5,224 |
| Gastroenterologists Physicians Email List | 11,009 |
| General Practitioners Email List | 78,346 |
| Gynaecologists Physicians Mailing List | 19,050 |
| Hematologists Physicians Email Database | 9,800 |
| Hygienists Physician Contact List | 92,800 |
| Physician Category | Total No of Counts |
| --- | --- |
| Immunologists Physicians Mailing List | 2,756 |
| Nephrologists Physicians Email List | 7,550 |
| Neurologists Doctors Email List | 11,250 |
| Neurosurgeons Physicians Email Database | 3,756 |
| Oncologists Physician Contact List | 9,967 |
| Ophthalmologists Physicians Mailing List | 12,007 |
| Orthopedists Physicians Email List | 17,357 |
| Osteopathic Physicians‎ Email Lists | 68,467 |
| Pathologists‎ Email List | 10,660 |
| Pediatricians‎ Mailing List | 23,215 |
| Primary Care Physicians‎ Database | 56,950 |
| Psychiatrists Physician Contact List | 21,560 |
| Physician Category | Total No of Counts |
| --- | --- |
| Pulmonologists Physician Contact List | 5,350 |
| Surgeons‎ Physicians Mailing List | 51,050 |
| Traumatologists Physicians Email List | 2,320 |
| Urologists‎ Physicians Email Database | 7,660 |
| Diagnostic Radiology Physician Email Addresses | 24,287 |
| Allergy & Immunology Doctors Email List | 2,786 |
| Physical Medicine‎ Physicians Email List | 5,600 |
| Family Practice Physician Email Addresses | 78,105 |
| Plastic Surgeons Physicians Email Database | 4,450 |
| Chiropractors Physician Email Addresses | 22,000 |
| Otolaryngology Doctors Email List | 7,089 |
| Obstetrics Physicians Email Database | 9.869 |
Make the most out of your marketing budget
Customize your Doctors Mailing Lists by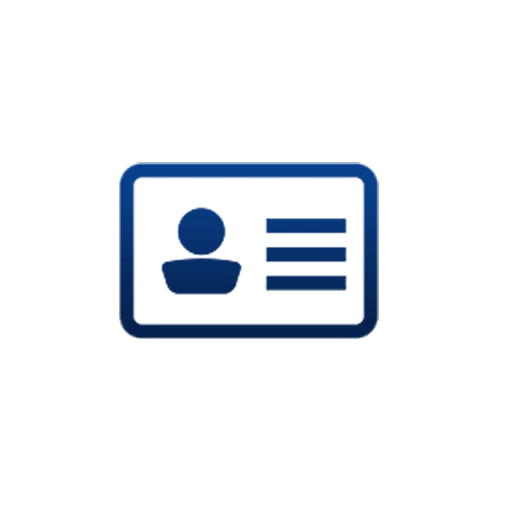 Job title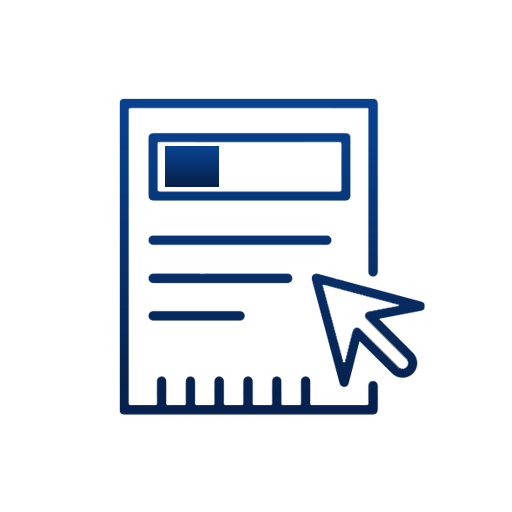 Specialty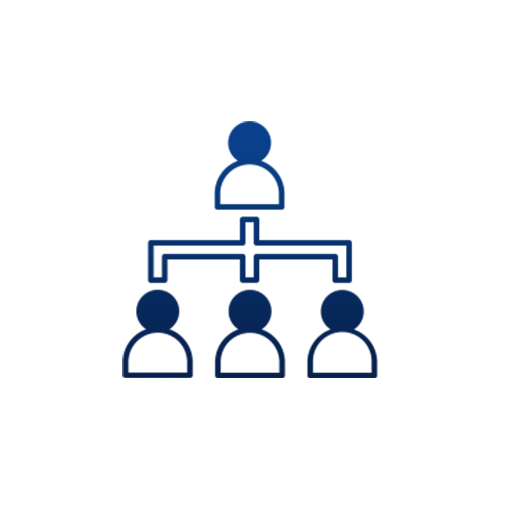 Department