Dental services is a highly competitive industry where professionals always aim to acquire new patients. Strategies like search engine optimization or social media marketing can help them. However, not every dental practice is equipped with an efficient marketing team.
If you run a marketing agency, you can capitalize on this situation and connect with dentists. Offering lead generation and SEO services might help dental practices boost their business.
But, you must understand your client's pain points and target customer group. That's why this article will discuss effective strategies for how to market to dentists.
#1. Identify Target Clients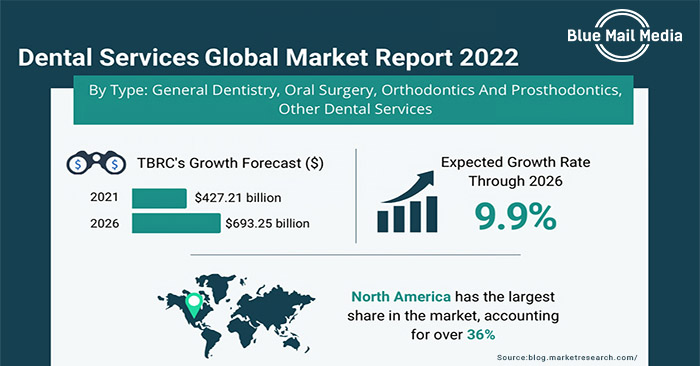 The dental industry is vast and marketing your offerings might seem a bit challenging initially.
Before implementing any marketing strategy, it's essential to identify the target customer or client segment. It is an area you need to master while promoting your services to dentists to stand out from other agencies.
Focus on these details while identifying your target dental professional –
Specialty and expertise
Years of experience
Geographical areas where they operate
Approximate fees
Academic qualifications
Their problems or challenges
You can develop a proper client or customer persona for dentists using these details. As a result, your marketing initiatives will be more targeted and refined.
For example, if you prefer working with reputed doctors, check their expertise and qualifications. You can reach out to the experts and market your services. Moreover, talk about how you have assisted other expert doctors in gaining customers.
It will help you understand the target audience of these dental practices.
#2. Value their Time
Dentists have extremely busy schedules, so connecting with them might not be easy. Usually, these professionals will be busy with scheduled appointments, walk-ins, and dental emergencies. But to talk about your marketing services, you need to approach them when they are free.
If you plan to make cold calls or emails, do it before your target dentist gets busy. So, you can approach them during lunch hours and even before their day begins. Ensure that you are not interrupting their working hours as the dentist won't be able to pay attention to what you offer.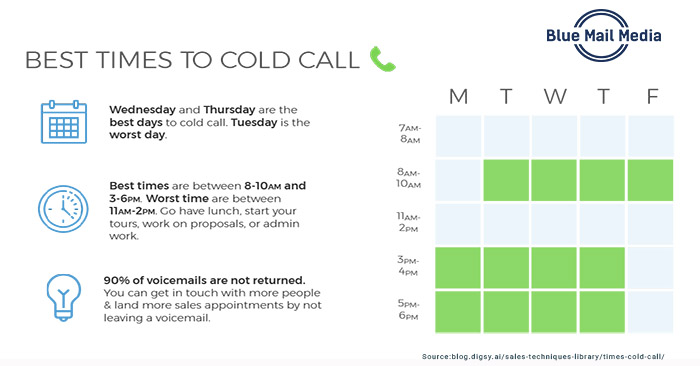 Source
You can start by sending an email talking about your services and how you can help the dentists. Try to be very specific for a sales call without beating around the bush. Further, if you're sending a text message, make it brief and highlight the marketing benefits you offer.
Moreover, if you're selling a product or service that can aid dentists in maximizing their billable hours, discuss it. You can also ask the dentist their preferred time to discuss your marketing services.
#3. Use Social Media for Communication
One of the other ways of how to market to denists is to use social media for communication. Due to stiff competition, your cold calling or emailing strategies might not be extremely effective. But, you can always use social media platforms to connect with dentists and stand apart.
Head over to platforms like LinkedIn and search for your target dental professionals or clinics. Begin by following their official page and examining the type of content they post. It will give you a lot of clarity on the doctor's services, expertise, requirements, and patient segment.
Market reports state that 58% of patients prefer the services of a dentist who produces video content. This means dentists active on social media platforms can gain more patients. So, you need to start engaging with dental practices by having a solid social media presence.
To grab the attention of these socially active dentists, follow these steps –
Like, share, and follow their content regularly
Add genuine comments under their posts
Share their content on your official page
These strategies will help you build a genuine connection and trust. Additionally, if you provide social media marketing services, talk about it with the dentist.
#4. Offer High-Quality SEO Services
You can't miss out on SEO if you're brainstorming on how to market to dentists. This is important as many dentists have the potential but fail to attract local clients.
And this is where you will step in and transform their practice!
Almost 97% of customers search for local businesses on Google. This means that if the dental practice has a registered Google Business Profile, they have more chances of increasing their visibility.
So, it's your responsibility to showcase the benefits of having this profile to intrigue dentists towards you.
If you provide SEO services, you can offer dental professionals a free consultation call to discuss it.
Talk about how keyboard optimization, targeted SEO campaigns, and website optimization can help attract more patients.
Offer high-quality web content delivery services if you can.
Showcase studies on how your SEO services have benefited dental brands' visibility.
As online visibility is a common pain point, providing the appropriate solutions will maximize your marketing efforts in front of dentists.
#5. Provide Affordable Marketing Services
Dentists are short on time and might not have the biggest budget for marketing. So, if your services are swift and cost-effective, you can successfully attract these professionals.
If a dentist is interested in purchasing your services, offering discounts can be a strategic move. This simple offer can make the services more affordable and convince the dentist to work with you.
Moreover, you can offer a subscription-based service package to attract dental healthcare professionals. It will allow the professionals to avail of your services per their requirements. Moreover, it will also fit their budget.
It is also essential to discuss their marketing budget so that you can find the best solution.
The Bottom Line
While figuring out how to market to dentists, don't forget to establish a good rapport with these professionals. It means keeping in touch with a dentist even after your business has been concluded. So, maintain a proper dentist email list to reach out to them conveniently.
Communicate with your existing dental clients if you have launched any new offers or services. A simple email or text message will suffice. Moreover, it will help you improve your brand image in the long run.