Are you planning to start a transport company? Or are you struggling with answers to how to get clients for transport business?
If so, you know the competition in the market is cut-throat. Many established transport companies have already planted their solid roots in the market. To compete with them, you must steal the limelight and acquire a market share. But it is not an easy feat in any competitive landscape, more probably in the transportation industry.
Worry not! We are here for you. This post will cover six transportation marketing strategies to promote and grow your business.
1.  Identify your Target B2B Audience 
For marketing, any business, small firms or large-scale enterprises belonging to any industry or niche, identifying the target b2b audience is of prime importance. When marketers comprehensively understand their ideal client, they can make more informed decisions about messaging, media, and timing.
Besides, by knowing your b2b audience, your business can align marketing efforts and dollars with the group most likely to connect with you. That way, you can be sure of driving conversions that too in an affordable manner.
Now, various methods exist for locating the people who would be interested in your transport business. However, they would be time-consuming and challenging, taking your attention away from your daily business practices. In such a case, manufacturing mailing lists come in handy since the main segments of the target market for Transportation Company includes:
Manufacturers
Retailers & Wholesalers
Construction & Real-estate Companies
Farmers & Ranchers
2.  Create a User-Friendly Website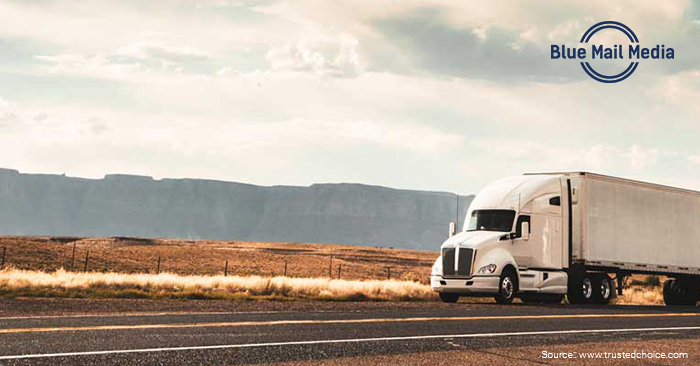 According to a Google Study, 82% of Prospects search online before making a purchase decision. If they cannot find your business online, you will lose a potential client to your competitor. Something you would not prefer.
Moreover, in today's tech-savvy world, the website acts as a vital mouthpiece reaching an b2b audience spread across a wide area. It also takes your client on a virtual tour of your business, introducing them to your services and informing them about your prices while exhibiting valid proof of credibility via reviews and testimonials.
That said, when you make your website, don't forget about user-friendliness. Include details such as your service, price, and contact details. However, avoid adding too many heavy images and other elements that reduce load time. Because if your website speed is low, clients will leave without a second thought.
Keep the design minimal and navigational features unique and attractive to make the user experience effortless.
3.  Keep Brochures With You
It rarely happens that you close the deal the first time. You must convince your clients with various meetings and discussions to make them sign the dotted line.
In that sense, when clients visit your office for the first time, one of the things they look for is your brochure to understand your transportation business in a nutshell. They will further take this brochure with them as a reference for your business.
As such, create a professional and minimal brochure that presents your transport business in a memorable and visually appealing manner. Things that stand out in design often imprint on prospects minds, luring them back to you. Make certain that you use a wise combination of images and text.
4.   Use Flyers for Promotion
Most businesses tend to ignore the idea of print ads, specifically flyers, in today's digital age. However, handing out flyers is a cost-effective way to promote your business in a specific area. For instance, a transport company can place flyers in outdoor locations throughout their town and also send direct mail flyers to prospects who own retail stores, supermarkets, and construction companies.
Those looking for transport services will surely notice your flyer and respond. Others may pass the information on to their peers who need your assistance. However, keep the design distinct and pleasing to win Prospect's attention.
Besides, try to deliver select information and images of your company through your flyer.
5.  Be Active On Social Media
It is imperative for businesses in today's time to be present on social media. While various social channels are available, focusing on one or two at the beginning is best.
The biggest advantage provided by social media marketing to transport business is brand visibility. When you run a Facebook Ad, you can pay to place your business in front of those prospect's who might be interested. Offering moving services? You can target Client who have the board of "On-Sale" in front of their house nearby your area. Or Offering freight hauling? You can reach out to prospect's who work in logistics.
Besides, with a strategic approach to social media, your transport company can cultivate brand loyalty by offering frequent updates on industry trends, corporate culture, current offers, and services. This information will make users inclined toward your brand and increase brand engagement.
6.  Focus On Email Marketing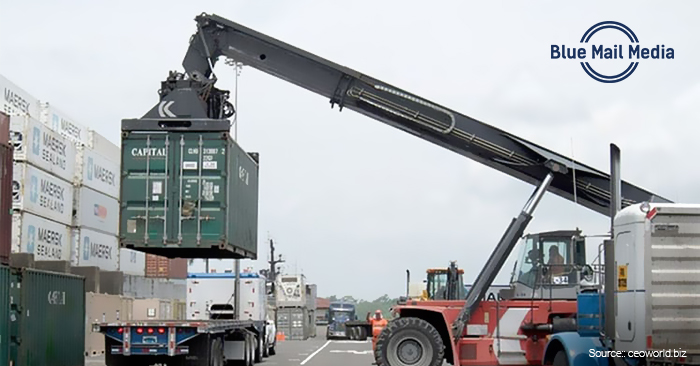 Email marketing might be old school, but mind you, it is still a powerful marketing tactic when it comes to how to get clients for transport business. It is an effective way to connect with Prospects directly and close off deals more quickly. More commendably, emails offer you a return of $42 for every penny spent, and 80% of professionals find it helpful in growing their business.
What's more incredible is that you can easily acquire industry executives lists that include relevant and reliable information about key decision-makers who would be interested in your transport business.
A monthly newsletter could be a goldmine for your transportation business. It is a good rule of thumb to send out this once a month to inform you about the essential changes in your business.
Your newsletter can focus on updates on your business, new service or employees, answer a FAQ or inform about a special offer you are providing clients.
The Bottom Line
So, there are a few steps your transport company can take for promotion.
The key is to be searchable – use your website, flyer and social media profile to describe what your business does when clients are looking. Meanwhile, invest in a credible email list of the construction industry or real estate to reach out to ideal prospects effectively in the right way.
It may sound like a lot, but most of these strategies are pretty practical and easy to set up for steady growth as time goes on.