Blue Mail Media Drives 185%
Growth in ROI

in for a Marketing Agency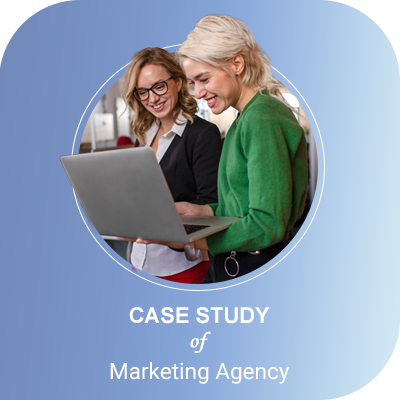 EMAIL DELIVERABILITY RATE
GROWTH IN BRAND AWARENESS
AN ASTOUNDING EMAIL OPEN RATE
INCREASE IN ANNUAL ROI FOR THE MARKETING AGENCY
The client is a marketing firm with a sizable client base that it serves with a variety of marketing solutions and services. The agency has a healthy clientele from pretty much all the major sectors. They help in presenting their clients as the market leader in their respective sectors through brand building, media purchasing, strategic marketing, email marketing, and thought leadership. This Nevada-based creative agency boasts of its technical marketing prowess and its incredibly talented marketing crew. Starting off with one branch in Nevada, the agency expanded in size and employees to the point where it launched two more branches within a span of a year.
The marketing agency approached us seeking a manufacturing email list and a sample set since one of its clients had struggled to generate leads and revenues in the fourth quarter. Although the agency had a sizable manufacturing database, it could not help its client generate enough leads for the quarter.
The client wanted Blue Mail Media's Data specialists to assess the issue. Our professionals were able to diagnose the database and determine the core cause of the problem in no time. The client's industrial email database had an alarmingly high bounce rate and a dismal email delivery rate, and it was overloaded with obsolete and unstructured data.
Once identified the root problem, the solution was rather simple!  The first step was to thoroughly clean and append the existing database.
Second, we compiled over 54,000 new manufacturing industry records. We built a customized email list of CEOs, owners, founders, partners, MDs, and other decision-makers, providing clients with everything they needed to launch a flawless, personalized email campaign.
By gathering all of this information, the agency could create marketing plans that would best meet their client's needs.
The data from Blue Mail Media was a surprise for the marketing agency, as they witnessed previously unheard-of outcomes in their experience. For the first time in four years, the manufacturing firm surpassed its competition by a significant margin.  Above all, we were amazed by our client's level of achievement.
Here are some of the outcomes:
An Astounding 25% Email open rate
8X more Brand awareness
185% increase in Annual ROI for the marketing agency
95% Email deliverability rate
EXPLORE THE COMPETITIVE ADVANTAGE OF MARKETING INTELLIGENCE WITH BLUE MAIL MEDIA
Would you like to speak to one of our consultants over the phone? Just submit your details and we'll be in touch shortly. You can also email us if you would prefer.