Several marketers today leverage different digital marketing tactics to reach their targeted audiences. But, with a barrage of marketing calls, emails, texts, and connection requests via LinkedIn, buyers often become too overwhelmed. As a result of this, creating breakthroughs in the field of B2B is a little complicated. Several B2B marketers today are re-assessing their marketing strategies and integrating traditional marketing channels with modern techniques to make their marketing campaigns well-rounded. Once considered obsolete and dead, direct mail marketing is emerging as a potent weapon in the avalanche of digital marketing channels. Below are some common reasons why:
Sales performances have been found to increase by 27% when direct mails are included in campaigns.

In a survey, 57% agreed that direct mails make them feel more valued and connected to a brand.

Direct mails are easier to understand and take less than 21% less cognitive effort.
All these stats reinforce that direct mail marketing is a touchpoint businesses need to incorporate in marketing strategies to see stellar results in the upcoming year and beyond.
Let's explore this topic together and understand why direct mail marketing is a potent marketing tool no savvy marketer should ignore.
What is Direct Mail Marketing?
Direct mail marketing is a marketing strategy in which brands send physical correspondence, such as a physical letter, mailer, package, brochure, postcard, etc. to their customers or prospects, with the following goals in mind:
To generate leads.
To retarget leads.
To retain leads.
To improve customer communications.
Benefits of Using Direct Mail Marketing in The Digital Era

With digital marketing being used by several marketers today and GDPR becoming more complex, there's a real opportunity for direct mail users. Below are some prime benefits of direct mail in the era of digital marketing.
It can help you reach a diverse audience.
Each digital platform attracts a different segment of potential customers. For example, millennials are generally found on Instagram and Facebook, while senior professionals gravitate typically towards more serious platforms, such as LinkedIn. Direct mails provide an additional touchpoint for your marketing campaigns, and you can reach people you wouldn't otherwise reach
Direct mails have a memorable and personal touch.
It allows brands to physically reach out to their potential customers, making messages more memorable and personal than non-tactile marketing messages.
According to a global marketing company study, 59% of recipients admitted that they preferred receiving direct mails from brands as they could read them at their convenience.
To make your mails even more memorable, you should consider adding a personalized touch like a handwritten note or signature and design them in a way that portrays what the business stands for.
Beneficial for account-based marketing
With the introduction of GDPR and other such privacy and security laws, marketers need to be cautious about how they engage with customers. Using direct mails, sales teams can connect with existing accounts offline and provide them with hyper-personalized content to foster a more profound connection with them.
Greatly useful where complex processes are involved
Many businesses in the health care and finance industries are obligated to send messages that include people's private information, such as – medical history, social security numbers, insurance details, and so on. These businesses must keep sensitive data safe and confidential and remain compliant with regulations like HIPAA.
Using direct mails, businesses can send out sensitive information privately while remaining compliant.
There's no limit to your creativity.
Direct mail is physical and tangible, so you can get as creative as you want. You can change sizes, apply textures, send innovative 3D objects, or even add sniff and scratch options to involve more senses. This helps you capture more attention, increase customer engagement while seamlessly delivering your marketing message. This puzzle-style mail from Gusto helps to illustrate how the company helps clients grow.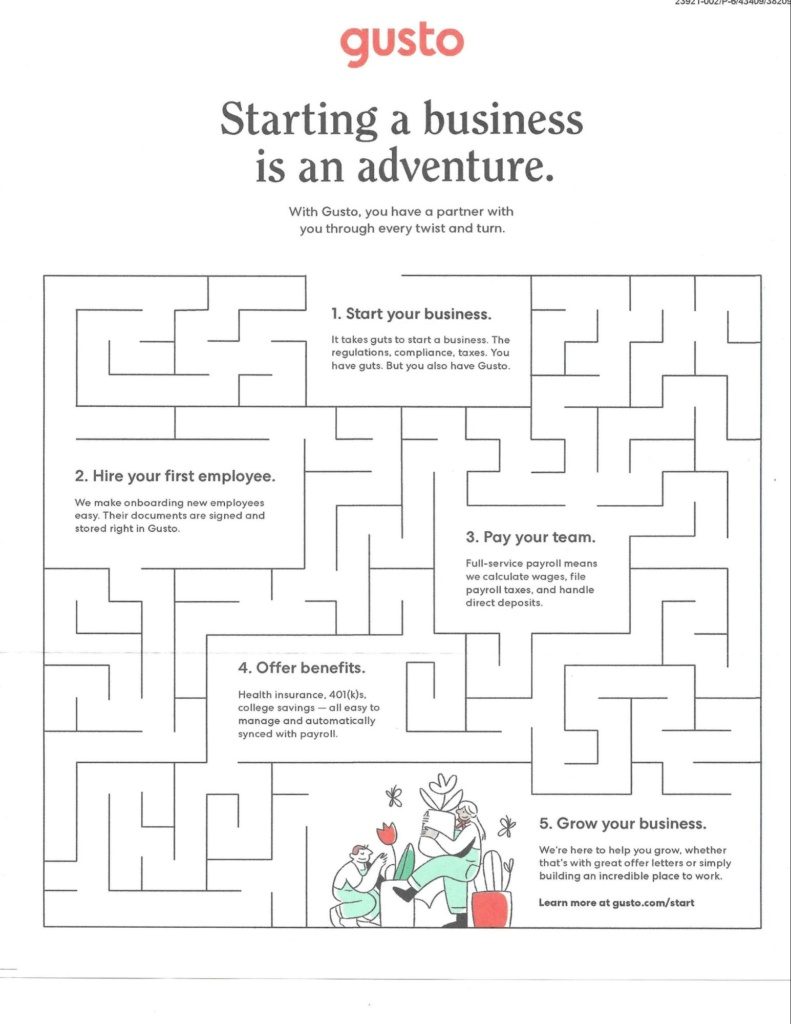 source: whosmailingwhat.com
Amerihealth, a healthcare provider company, sent out interactive mails to the prospects. The mail focused on the benefits of their medicare plans, but what made the mail so remarkable and engaging was that it had a magnifier tipped to it, using which the recipients could view the hidden messages.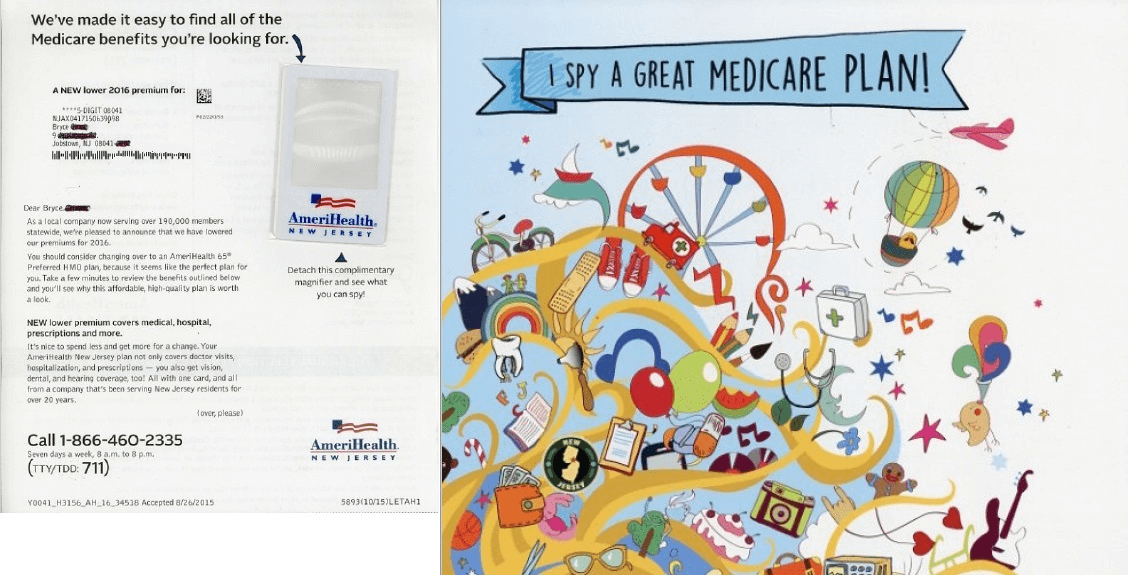 source: whosmailingwhat.com
It is less saturated.
Many companies today mistakenly assume that direct mail marketing is obsolete. As a result, very few companies are operating in the direct mail space these days. So if you are using this marketing strategy, it's easier for you to get noticed.
A creatively designed mail has a great chance of standing out in someone's mailbox.
Even if someone doesn't use your interactive mail, coupon, or special offer right away, they might keep it to check it out later.
According to the DMA report, 42.2% of direct mail recipients go through their mails immediately or later.
Direct mail complements omnichannel marketing.
Omnichannel marketing strategies involve a mix of different marketing tactics. It's a great way to reap the benefits of all the mediums and reach the audience at a variety of touchpoints in a variety of ways. Direct mail does exceedingly well with digital marketing tactics; plus, it can be used in any marketing funnel stage. There are several ways of combining direct mail with digital marketing.
For example, you can use direct mail to capture your target market's attention  then guide them to action using email marketing.
When Adobe introduced a significant change to its Creative Suite, it combined direct mail with digital marketing to reach its target audience and increase engagement. Doing so, it could target a core segment of its customers who were earlier ignoring its offers.
The combination of print and digital allowed the company to drive the adoption of its new product.
Direct Mail Marketing Best Practices to Enhance its Effectiveness
Direct Mail Marketing strategy may seem straightforward – you create a marketing message or an offer, print it in an eye-catching design, and post it. But it is usually a lot more than that. Below we have enlisted some essential things to consider to enhance its effectiveness.
1. Target the Right Prospects

Direct marketing can be costly if not done correctly. To avoid unnecessary expenditure, work hand-in-hand with sales to ensure you're targeting the right prospects. With the help of data science and lead scoring, you can narrow down the list of recipients and then run the list through the sales teams to ensure you are communicating with the right prospects.
2. Create Clear CTA

Not just direct mail but any marketing message you send to your prospects must always have a clear call-to-action (CTA) to guide your recipients to take the action you intend them to take.
3. Customize to your Audience

Your target customers fall into different groups, have varying goals, and represent diverse industries. Therefore, it's essential to customize your mails to different audience segments. Group your customers by industry, demographics, etc., and be sure to make your messages relevant to them.
4. Make it Unique and Creative

Make sure to create something unique to your brand's look and feel. Also, don't forget to use your creativity to keep the recipients engaged. The more attractive and engaging your mail, the more likely people will take some action on it.
5. Create a Follow-Up Plan

Keep your follow-up plan ready. Ideal Follow-up plans include creating reports and dashboards and holding teams accountable. Train your sales team to take the conversation forward. You can also use email drip campaigns to keep the recipients engaged via effective email marketing.
All these steps, if implemented correctly, can help you create direct connections with your ideal contacts and get you high response rates for relatively low investments.
Some Real Word Examples to Get Inspired From
Interesting Design
Instead of using a traditional design, Salesforce has used tall and vertical direct mail intending to communicate "Growth."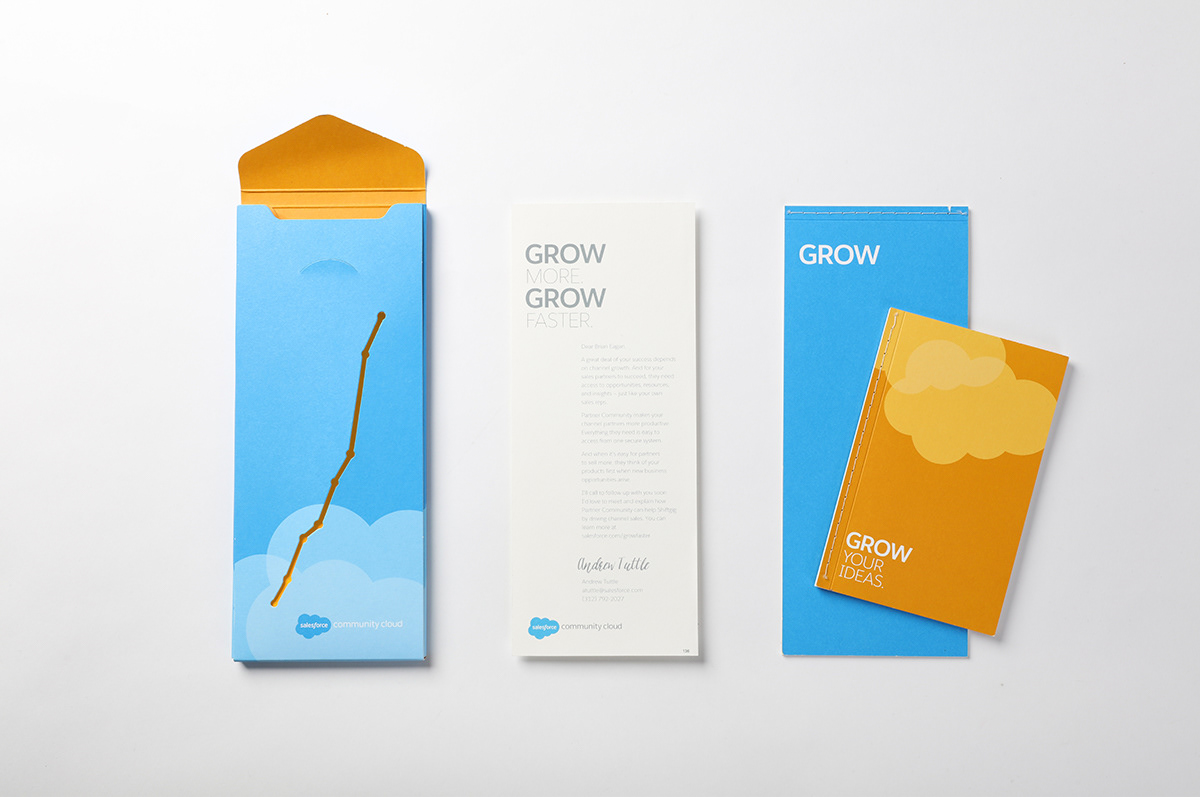 source: postary.com
Eye-catching letters
Using eye-catching letters, Trust-Pilot has tried to convey an evident value proposition.
There are three key takeaways from this campaign:
It's highly targeted at education and training-based businesses.
The value proposition is clear, concise, and simple, which does not overwhelm the readers.
The first page is simple to catch the reader's attention, while the reverse side is more detailed to convey further information.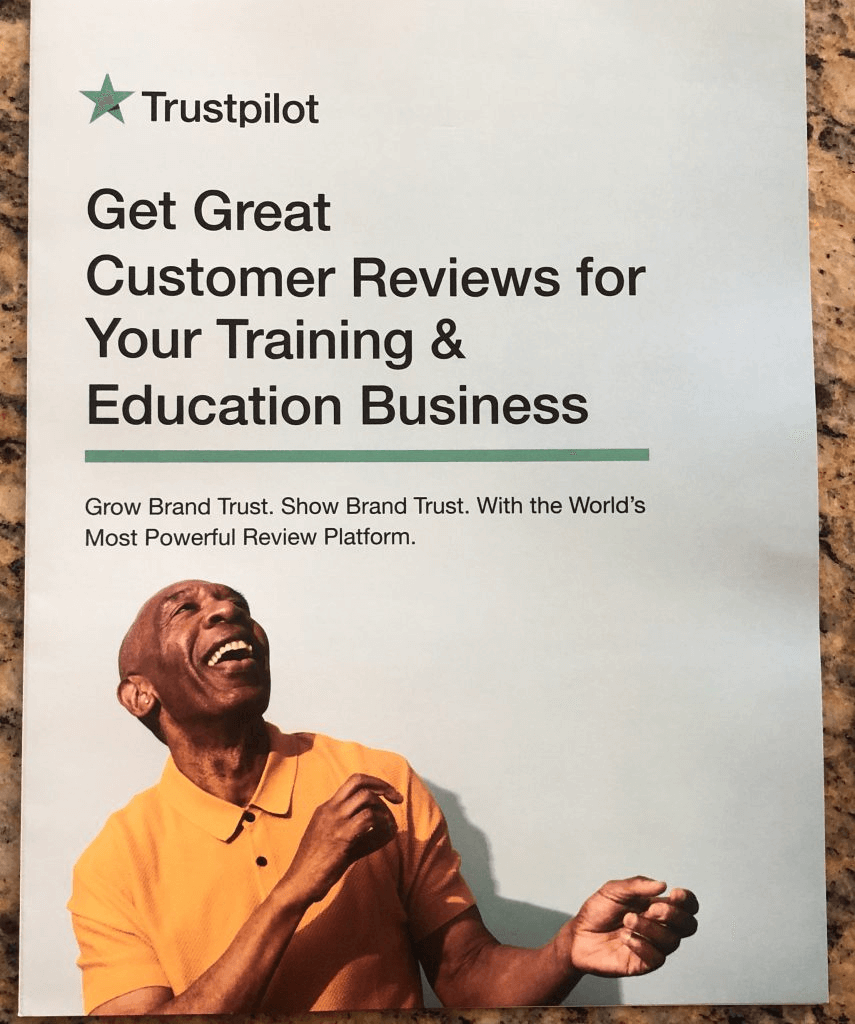 source: postary.com
Clean and simple design with clear CT
The USP of this example is its simplicity. The messaging is clear and straightforward, with a clear CTA or call to action. This way, the recipient can skim through the message and decide what further action to take.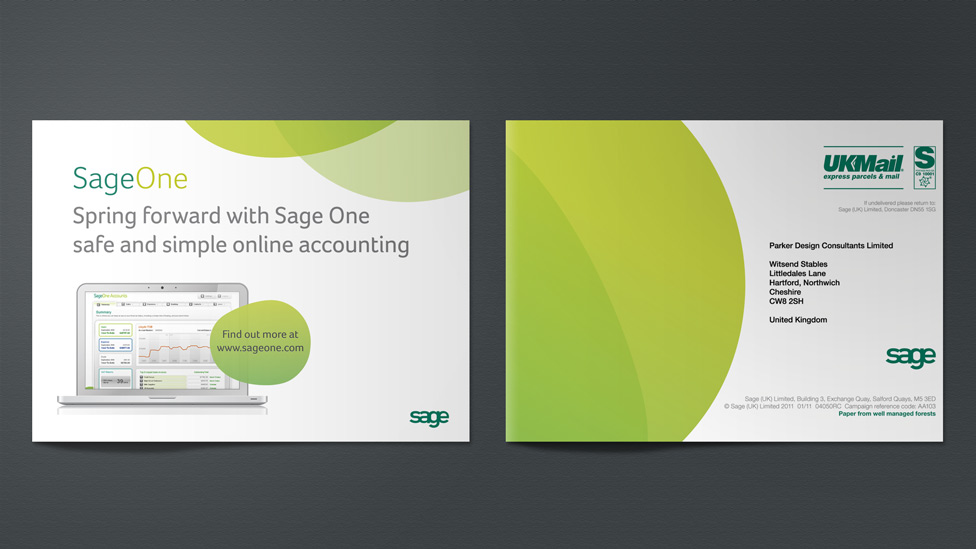 source: postary.com
Add a dash of humor.
Adding a dash of humor triggers an emotional response (laughter in this case)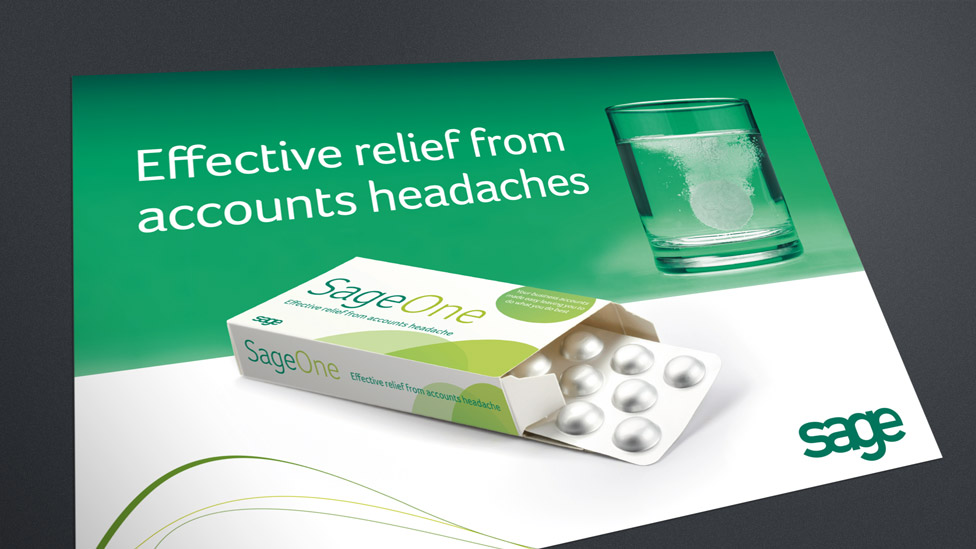 source: postary.com
Attention to detail
Slack has sent these "customer love" boxes to engage and retain customers.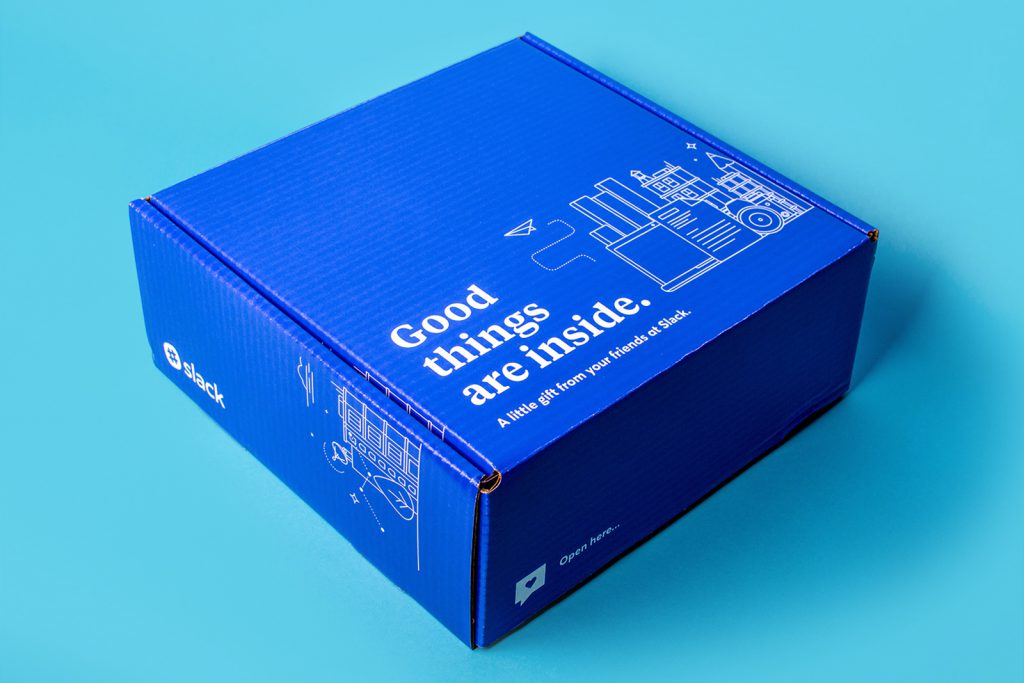 source:postary.com
Why is Direct Mail Marketing Still So Effective?
What makes direct mail marketing so effective is related to these three core aspects of campaigning:
• How targeted your list is
• How creative your design is
• How effective your offer is
By focusing on these three aspects, brands can achieve superior results by sending well-designed and relevant offers to the correct prospects on their list.
When enticing designs and the right offers are combined, no one can beat the effectiveness of direct mails. Statistics prove that when the right strategies are used, direct mails:
• Boost customer response rate increased by 43%.
• Enhance prospect response rate by 190%.
• Fetch a median ROI of 29%.
• Moreover, 76% of people trust direct mails they receive, and 90% of direct mails are opened compared to other marketing messages.
Final words
If you are fed up with the changing algorithm of search engines or finding it hard to keep up with the unpredictable digital marketing landscape, you can complement your digital marketing strategies with direct mail marketing to effectively reach your target audience and convert prospects into customers. Combining traditional marketing with digital, you can enjoy the best of both worlds and give a massive boost to your business.