The number of emails sent on a daily is over 290 billion, and this figure is estimated to continue growing and reach 347 billion by 2023.
Though email has been around for a long time, it's still as effective as ever, boasting a high ROI of 3800%. However, email marketing tactics keep changing. This means the strategies that worked four or five years back will no longer work today.
In this blog, we'll be sharing seven incredible ways to use email marketing for achieving extraordinary results in 2021.
1. Personalized Email Messages
In today's email marketing space, personalization is essential, especially if an engagement boost is your priority.  In fact, 75 percent of sales reps say that personalization amplifies engagement.
Firstly, you can start by avoiding the use of "Dear Buyer," and if you do, you need to address all your subscribers with their names.
Addressing the readers with their names can significantly improve your email campaigns and even increase your open rates by over 16%.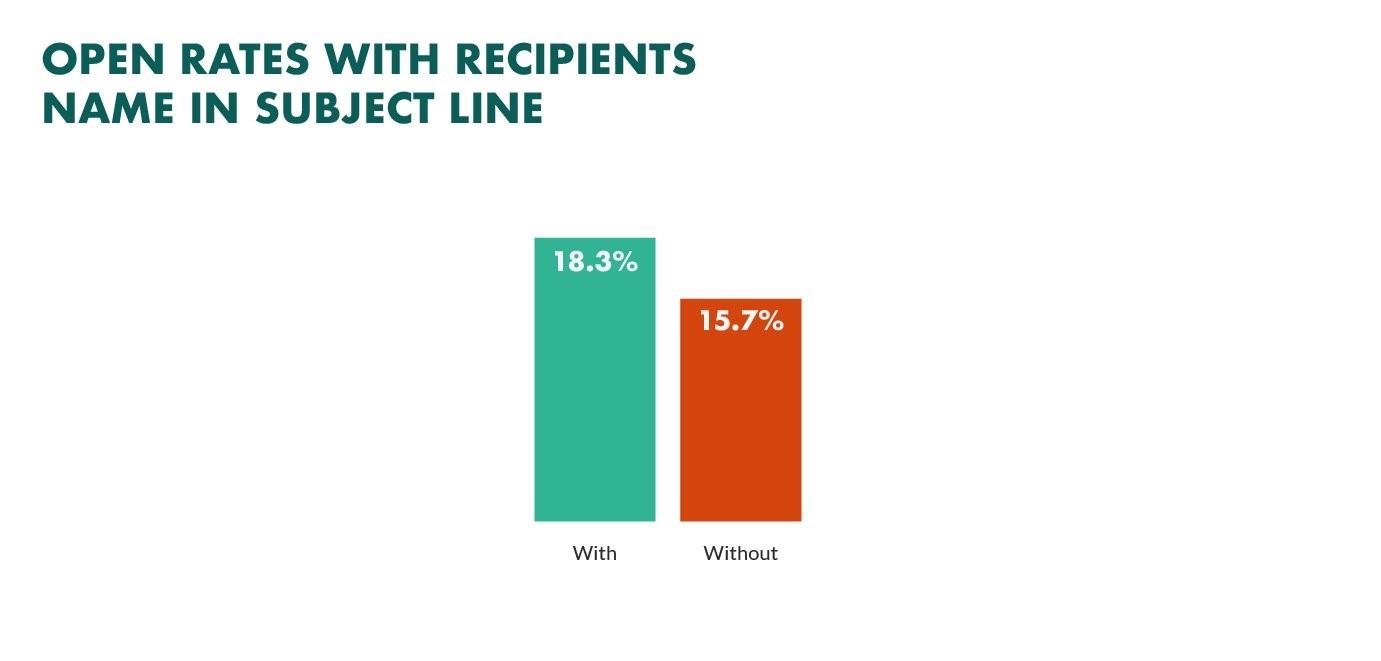 Source: Superoffice
Besides using your subscribers' names, you can also make purchase suggestions based on their research or shopping history.
The key is to study consumer behaviors, determine what they would need most from your business, and tweak your email accordingly to reflect that.
2. Segment Your Customers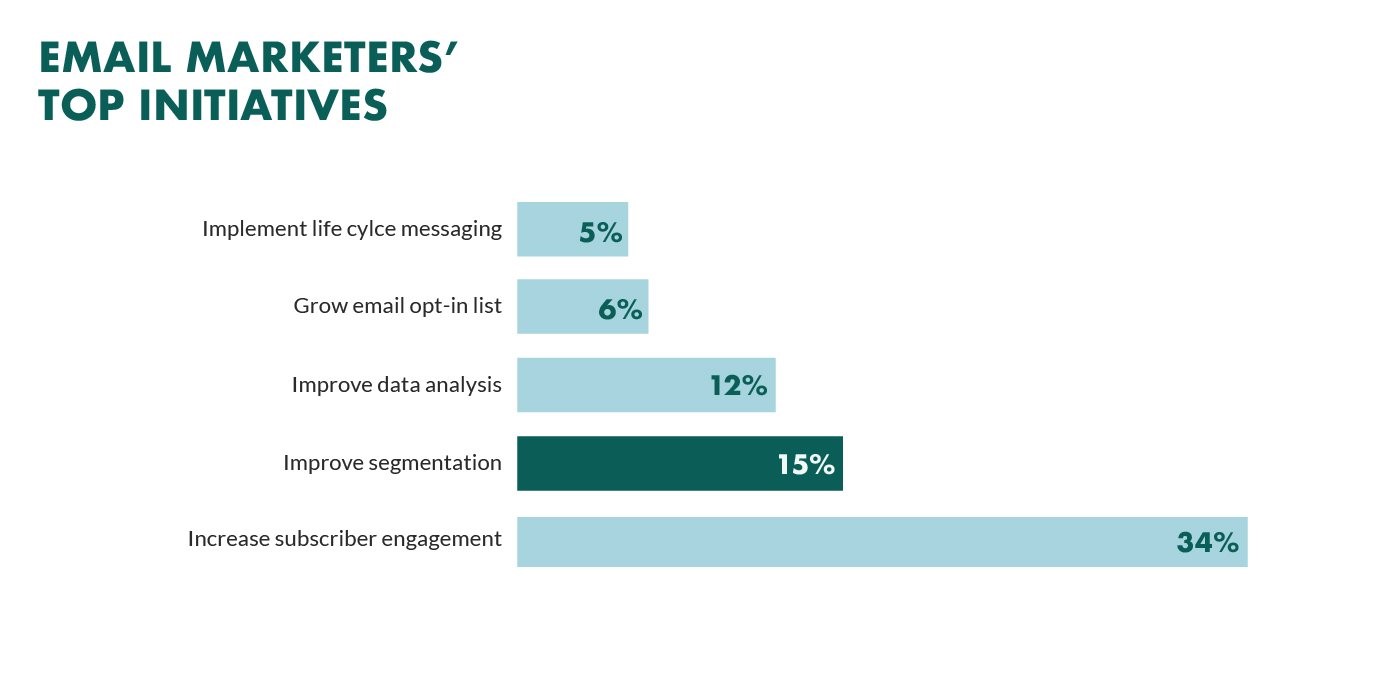 Source: Superoffice
This is one of the top priorities for email marketers this year. This is because segmentation helps in making your emails more relevant and targeted to your prospects.
Not everyone in your subscriber lists is looking for the same thing.
As such, you need to stop delivering generic emails to everyone, and instead, send messages to consumers they're most relevant to through segmentation.
In doing so, you can enjoy better conversion rates, ROI, revenue, leads, and transactions. So, remember to segment your clients by company size, industry, and sales cycle.
3. Optimize Emails for Mobile
Approximately 60 percent of marketing emails are viewed via mobile devices nowadays.
Most people tend to check their smartphones for calls, messages, and of course, emails, the moment they get up in the morning. However, if you deliver an email message that isn't responsive or optimized for mobile, your subscribers will delete it or unsubscribe.
To prevent this from happening, you need to start by implementing a responsive design for your emails. Also, make sure you keep your pre-headers and subject lines are short while keeping the CTAs big and noticeable.
4. Test Copy, Buttons, and Design
When you test your landing pages, home pages, and email templates, you gain valuable insights. This data helps you in making practical decisions that can improve your marketing performances.
The same goes for email marketing. You can start by testing your design layouts and utilize different ones for product showcases, announcements, sharing blog posts, or stories. The goal here is to make your emails interesting, new, and engaging rather than generic and boring.
Additionally, you must conduct routine tests of your landing page, subject line, personalization, CTA, messaging, target audience, and sender's name. Beyond that, you can test HTML & plain-text campaigns, from-address, and short vs. long email to determine what works best.
5. Use Clear CTAs
There's one major mistake that most marketers often make, and that's failing to define their CTAs (Call-to-actions). Consequently, this leaves the customers in confusion regarding the steps they need to take next, thereby lowering your conversion rates.
Whatever your CTA goal is – Whether it's making them visit your site to boost your traffic, requesting them to fill a form, call, or make a purchase, you need to make your intentions clear.
If your subscribers aren't sure of what it is that you want them to do, they'll most likely ignore or delete your email message.
6. Clean & Update Your Email List
If you want to use email more effectively in 2021, cleaning your subscriber list regularly is crucial. When your list is free from contacts that no longer open your emails and replacing them with new ones, you can improve engagements and open rates. This is because you'll only be reaching out to prospects that are actually interested in your services or products.
Know that sending emails to clients who are less likely to open them will harm your email deliverability rate. Check who in your list hasn't been active for the last 12 months or more and remove them.
7. Invest in Good Email Marketing Solutions
Just like email marketing strategies, marketing tools have been evolving as well. As such, it's important to make sure you're procuring the right solutions.
For example, you can invest in a reliable email list provider. In doing so, you'll be able to automate segmentation, on boarding processes, and lead generation, thereby making it easier for your email campaigns.
Final Say
Email still remains one of the highly effective marketing channels for all industries, including B2B.
It's also worth noting that email marketing isn't the same today as it did five years ago. This means the strategies that may have performed well in the past will not offer the same result now.
To make sure you achieve your goals, you'll have to ramp up your email marketing tactics. By implementing these tips into your email marketing plan, you'll enjoy better engagements, response rates, gain loyal customers, and boost conversions.