Women entrepreneurs, for decades, have been chartering unknown territories fearlessly and unabashedly in every industry with their grit, determination, and strength of purpose.
From Arianna Huffington, the founder of The Huffington Post, and Susan Wojcicki, the CEO of YouTube, to Estée Lauder, the cosmetics pioneer, women entrepreneurs have made outstanding efforts to build their organizations and pushed the boundaries of age-old stereotypes.
Today, the list of women entrepreneurs spans many industries, and the B2B industry is no different. On International Women's Day 2021, we bring you a list of the top women influencers in B2B industry with an illustrious career, which has garnered them lots of respect and recognition and made them idols for women across the world.
1. Barbara Humpton – CEO of Siemens USA
Barbara Humpton is the CEO of Siemens USA, who has years of executive leadership under her belt. Humpton has also served on the Siemens Government Technologies board of directors. Prior to joining Siemens in 2011, Humpton held various leadership positions, including – Vice President at Booz Allen Hamilton and vice president at Lockheed Martin Corporation, an American advanced tech, aerospace, defense, and security company.
"Speak up and be brave are words I live by" – Barbara Humpton
2. Linda Rendle – CEO and Director at Clorox
Linkedin: Linda Rendle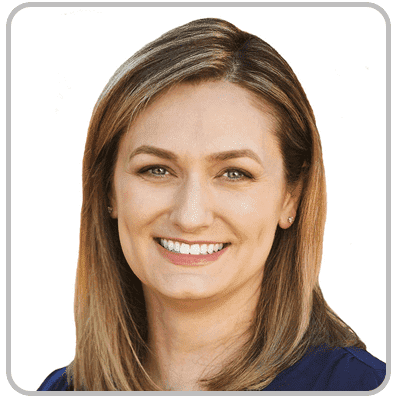 Linda Rendle is a highly accomplished professional who is currently the CEO and Director at Clorox. Linda was Account Manager, Family Dollar & SE Grocery at Procter & Gamble. Linda Rendle joined Clorox in 2003. Linda was Vice President, Sales Cleaning Division and Vice President & General Manager, Home Care at Clorox.
"You have to be absolutely unafraid of having an opinion and to advocate for that opinion" –  Linda Rendle
3. Marie Gallagher – Senior Vice President and Controller at Pepsico
Linkedin: Marie Gallagher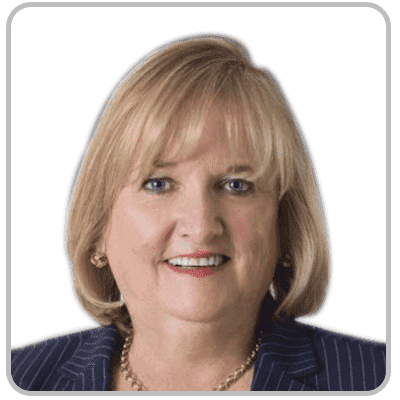 Marie Gallagher is PepsiCo's Senior Vice President and Controller. As PepsiCo's Chief Accounting Officer, Marie is responsible for overseeing a staff of more than 1,000 employees. Ms. Gallagher joined PepsiCo in 2005 as the Vice President and Assistant Controller. Prior to joining PepsiCo, Gallagher was a Deputy Controller of Altria Corporate Services, Inc., a consumer products company, and a Senior Manager of Coopers & Lybrand LLP, an accounting firm that now forms part of PricewaterhouseCoopers.
"Winning with Purpose, reflects our ambition to win sustainably in the marketplace and embed purpose into all aspects of the business." – Marie Gallagher

 
4. Jennifer Anderson – Senior Vice President Of Corporate Development For Tyson Foods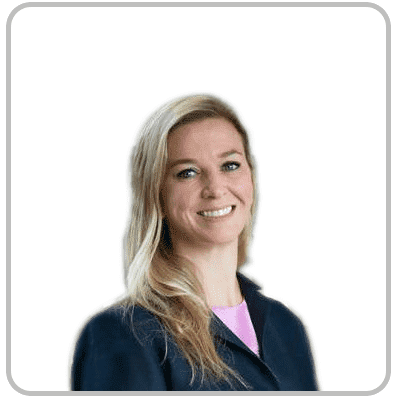 Linkedin: Jennifer Anderson
Former investment banker Jennifer Anderson is the senior vice president of corporate development for Tyson Foods, responsible for corporate strategy, global mergers and acquisitions, integration management, and macroeconomics. A member of the Tyson Foods Corporate Executive Team reporting to President & CEO Dean Banks, Anderson has 20 years of corporate 
5. Ginni Rometty – Former Executive Chairman and CEO of IBM

Linkedin:
Ginni Rometty
Rometty, a 36-year veteran at the renowned tech company, IBM has led the company's transition to a data company, put cognitive computing at the center of her strategy for the future, and made massive bets on blockchain and quantum computing. Having years of experience, she has a massive breadth of knowledge, which is paramount to the growth of any organization.
"Don't let others define you. Define yourself." – Ginni Rometty

6. Safra A. Catz – CEO of Oracle Corporation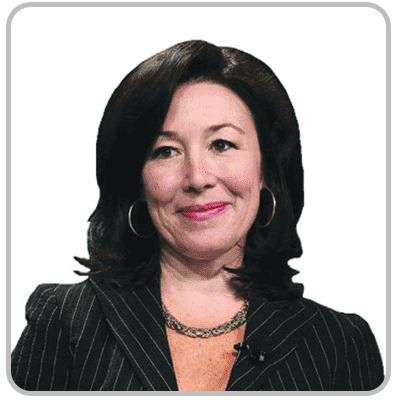 Catz has been the CEO of software company Oracle since September 2014, when founder Larry Ellison resigned from the position. Since joining Oracle in 1999, she has been credited with spearheading the company's aggressive acquisition strategy, helping close more than 130 acquisitions. 
"The most significant barrier to female leadership is the actual lack of females in leadership." –  Safra A. Catz

7. Chandra Dhandapani – Chief Administrative Officer at CBRE Group, Inc

Linkedin:
Chandra Dhandapani
Currently, Chandra Dhandapani is Chief Administrative Officer at CBRE Group, Inc. Ms. Chandra was previously Digital Transformation & Information Officer at Capital One Financial Corp. While working at CBRE, Chadra significantly elevated their technology offering and built a strong team using her strong leadership skills. 
"Technology is the 'how' in a digital transformation, and digital is the 'what' in terms of a business perspective." – Chandra Dhandapani

7. Chandra Dhandapani – Chief Administrative Officer at CBRE Group, Inc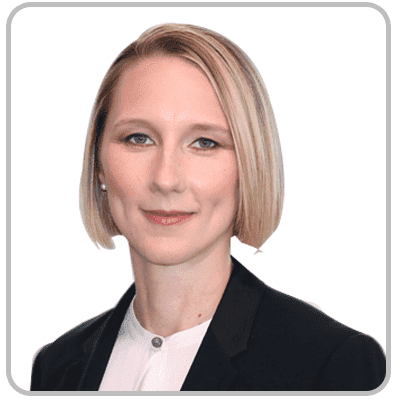 Linkedin: Karen Brennan
Karen Brennan is the Chief Financial & Investment Officer at Jones Lang LaSalle, Inc. Ms. Brennan was previously Chief Executive Officer at Lasalle Investment Management Europe BV and Chief Executive Officer at LaSalle Investment Management (UK). Karen has extensive experience across the global commercial real estate sector and expertise across wide-ranging aspects of finance. 
"Go big or go home!" – Karen Brennan

Also Read: Inspiring Quotes From B2B Women Influencers
9. Boriana Tchobanova – SVP and Chief Transformation Officer at American Express Global Business Travel

Linkedin: Boriana Tchobanova
Boriana Tchobanova is the Senior VP and Chief Transformation Officer at American Express Global Business Travel (GBT), where she leads various functions of the organization. She started her career in marketing and business development with the energy industry and spent the last 14 years at American Express in New York in various positions. During her tenure at American Express, Boriana successfully led business transformation functions and championed some of the company's largest business change initiatives.

"Perspective is a wonderful thing" – Boriana Tchobanova
9. Boriana Tchobanova – SVP and Chief Transformation Officer at American Express Global Business Travel
Linkedin: Michelle McKinney Frymire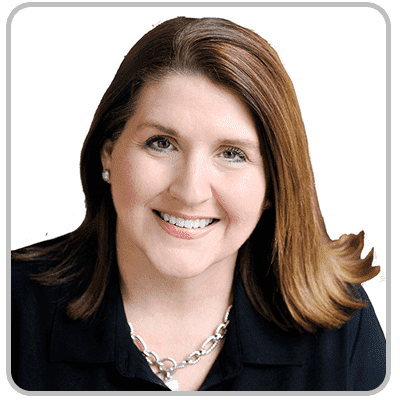 Michelle joined CWT, the B2B4E travel management platform, in 2019 and has 18 years of experience in the travel industry, including serving as CFO at Starwood Vacation Ownership and Delta Technology (a division of Delta Airlines) and CFO at Continental Airlines and Delta Air Lines. In addition, she was CFO in several private equity portfolio companies. Michael has served as a member of the Texas Women's Foundation Economic Leadership Council and is on the Board of Directors of Family Gateway in Dallas, Texas.
"How we treat people is even more important than what we achieve, or the success we gain." – Michelle McKinney Frymire
11. Gail Boudreaux – CEO of Anthem

Linkedin:
Gail K. Boudreaux
Boudreaux is the CEO of Anthem, one of the largest healthcare companies we have today. Before heading Anthem, she served a leadership role in various companies like Aetna and UnitedHealthcare. With her industry experience, she has received praise from peers and Wall Street. She secured her place in Forbes Most Powerful Women list in 2009 and spent six consecutive years on the Fortune Magazine list.
"I do want to lead an enterprise where I can make a difference." – Gail Boudreaux
12. Tracy Faber – Executive VP and Chief Human Resources Officer for McKesson Corporation
Linkedin: Tracy Faber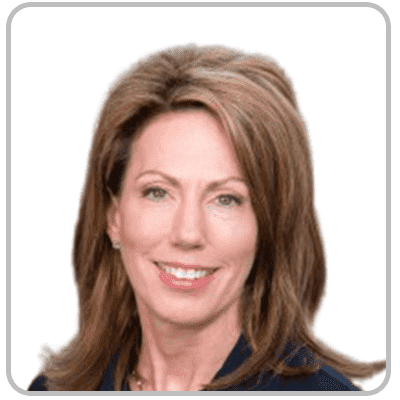 Tracy Faber is the executive VP and chief human resources officer for McKesson Corporation, serving as senior advisor to the CEO and the board of directors on executive succession planning, diversity and inclusion, leadership development, and transformational change. Before joining McKesson in 2011, Tracy spent 13 years at PepsiCo, where she held executive positions in human resources. Tracy has also served various leadership positions in human resources at Eaton Corporation and Nabisco.
"We mustn't be apologetic for wanting to improve the status quo." – Tracy Faber
13. Ailie MacAdam – President, Mining & Metals Global Business Unit at Bechtel Corporation

Linkedin: Ailie MacAdam
Ailie is Senior Vice President of Bechtel Corporation and COO of Bechtel Infrastructure. She is responsible for profit and loss and leads the development of the company's businesses in the Asia Pacific, strategically focused on the rail, aviation, energy, highway, and tunnel sectors. She is an ambassador for STEM and upholds her company's approach to inclusion and diversity. In June 2016, she made it to the inaugural list of the 50 best women in engineering in the UK. In September 2017, she was awarded the Outstanding Personal Contribution Award (Senior Management) at the National Rail Awards from the Railway Industry Association in the UK.
"I have had a terrific career; I feel an obligation to give that visibility to young women" – Ailie MacAdam
14. Rosemary T. Berkery – Director at Fluor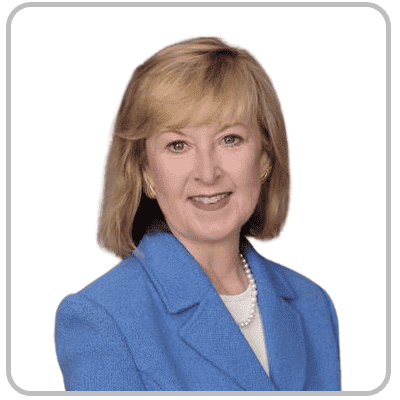 Rosemary T. Berkery is a Director at Fluor since 2010 and a board member of 5 other companies. Berkery has previously held the position of Corporate and Securities Attorney at Shearman & Sterling LLP, President of UBS Bank USA, Vice President, and General Counsel at Merrill Lynch & Co., Canada Ltd., and Vice President, Executive Vice President, and General Counsel of Merrill Lynch & Co., Inc.
"Every day, I feel especially grateful to be alive." – Rosemary T. Berkery
15. Mary Callahan Erdoes – CEO of J.P.Morgan Chase's Wealth and Asset Management
Vice President, and General Counsel of Merrill Lynch & Co., Inc.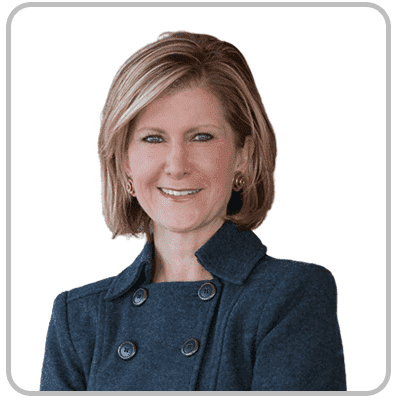 Mary Callahan Erdoes started her first Wall Street job in 1989 as an analyst. With her grit, determination, and great leadership and finance skills, today, she is CEO of JPMorgan Chase's wealth and asset management units. Erdoes supports women empowerment by assigning various prominent roles to women in her firm and continues to shape company culture with programs like ASCEND, a sponsorship program to retain and promote ethnic and female diversity.
"There's no substitute for hard work." – Mary Callahan Erdoes
16. Jane Fraser – President of Citi & CEO of Global Consumer Banking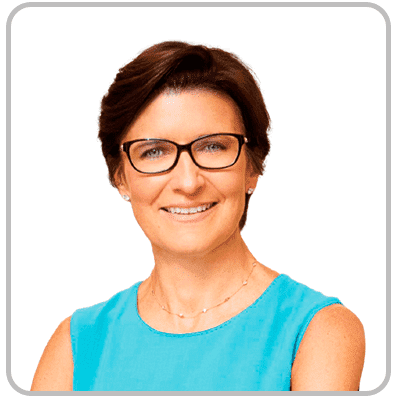 Linkedin: Jane Fraser
Longtime Citigroup executive Jane Fraser was named successor to CEO Michael Corbat in 2020. She will officially take office in February 2021. She was a partner at McKinsey & Company for a decade before joining Citigroup in 2004. Jane has led several groups, including corporate strategy and mergers and acquisitions, before being named as the first woman atop any major global bank.
"I urge the young women not to feel that you do have to be 120% qualified for a new job. You don't, you can't possibly be. So don't let that hold you back" – Jane Fraser
17.Maria Claudia Borras – Executive VP, Oilfield Services at Baker Hughes

Linkedin: Maria Claudia Borras
Maria Claudia Borras is the Executive VP, Oilfield Services at Baker Hughes, leading the company's largest business with more than 30,000 employees and offices in 120 countries. Before joining Baker Hughes in July 2017, she was Chief Commercial Officer of GE Oil & Gas from January 2015 to July 2017. During her oil and gas industry career, she held various leadership positions and has extensive experience in business process improvement, transformation, and growth strategies.
"I'm proud of our industry's recognition that women are an essential part of that, and proud of our progress." – Maria Claudia Borras
18. Susan K. Avery – Director at Exxon Mobil Corp