Category: Business Marketing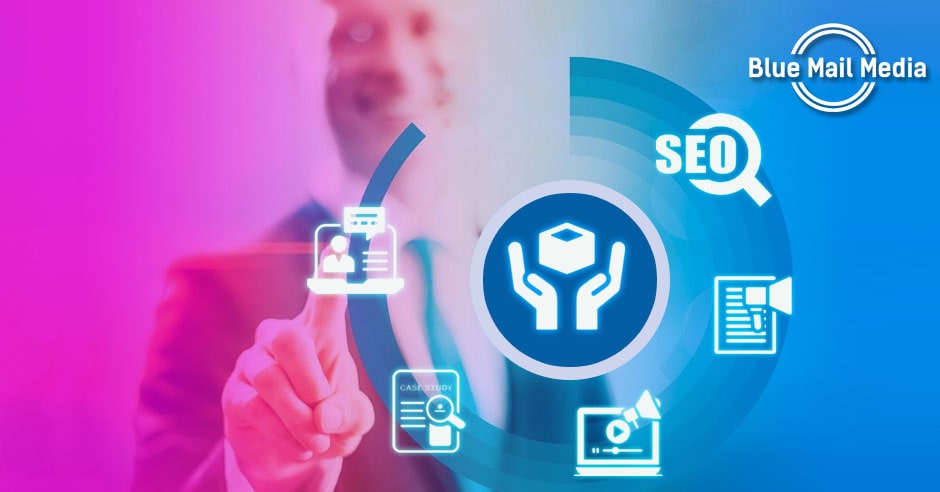 Mortgage brokers act as intermediaries between borrowers and potential lenders. They handle the tedious process of securing the loan and gathering the paperwork involved. To handle these tasks effectively, they need a vast array of products, tools, and services. As per a report, there are 12,146 directly authorized mortgage broker firms in the United States. Just imagine the scale of opportunities if you can target these mortgage brokers to market your solutions.
But there's a catch! There are several businesses out there vying for these mortgage brokers attention. So how do you make your value proposition stand out to your target audience and build a customer base?
By having a strong marketing plan in place. A well-thought-out strategy will help you outline the results you want and get the best results by addressing each marketing element.
Below are some super potent marketing strategies that you can consider to contact and communicate with your target market
1. Email Marketing
A mortgage broker's email list is perhaps one of the most crucial assets in your marketing arsenal. Besides having an ROI as high as 3800%, email marketing can be as personal and targeted as you would like it to be.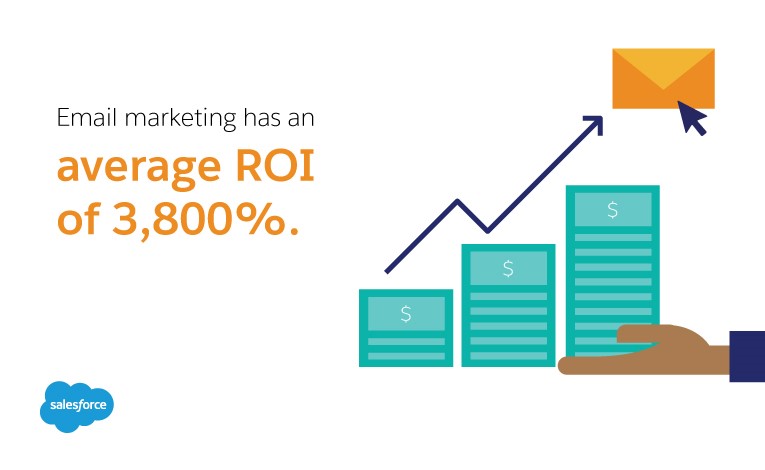 Source: Salesforce
Below are some actionable tips to be successful with your email marketing efforts.
Get More Customer Data: The more data you have about your customers, the more relevant and valuable your emails will be to them at each stage of their customer journey. Showing your customers pop-ups and opt-in forms when they visit your website is a great way to start.
Shift To a Customer-First Narrative: While selling your solutions is your ultimate goal, you shouldn't make your emails all about yourself. Instead, focus on helping your customers.
Avoid Complexity: Keep your emails simple, short, and approachable. Mortgage brokers have several complex tasks to handle, so they won't have time to read a long-winded email.
Include a Clear CTA: Include a clear Call-To-Action in your emails, rooted in integrity and values.
Include Visual Content: People like visuals more than texts. They're more engaging, and you can dissipate more information by using visual content, such as – infographics, images, GIFs, and videos.
2. Search Engine Optimization (SEO)
When it comes to finding the finest solutions for their business, mortgage brokers go to Google for information, advice, and reviews. If you are not online, your prospects will have no way to find you. Search Engine Optimization ensures your web pages rank higher, and clients find your site easier when looking for services.
Your SEO efforts will generally involve the following:
On-page SEO: This involves adding product-relevant keywords and phrases.
Organic SEO: After developing your website, you must optimize your website to make it search engine friendly and get a high ranking in Google search for relevant keywords.
Local SEO: Local SEO is done for the specific area in which you offer your services. It involves sending the correct signals to the search engines from your website for a specific area. When people look for something online, they start by using a local keyword. For example, "Data Cleansing services in New York." You can optimize your site for search terms after conducting keyword research. One way of doing this is to find the top-ranking sites in your industry and take note of the organic keywords they use to drive traffic to their sites.
3. Content Marketing
A good way to secure traffic to your site is by generating blog content. Your content should target a product or service that mortgage brokers are searching for on Google. The content you publish should be search engine optimized to ensure that even your blogs, articles, case studies and therefore your business, rank favorably. These four elements will ensure that your content is optimized.
A title tag
A meta description
ALT tags
File names on photos
Make sure your content is full of valuable and insightful information for your clients. If your content is useful for the clients, they may be encouraged to share it, further increasing the ranking of your content.
4. Use Video Marketing
Video marketing is quite useful for marketing your products to mortgage brokers as videos engage the viewers more than texts alone. Now the question arises, how to start video marketing? Below are some video marketing ideas that you can use to engage your prospects and gain new clients.
Create a resource library on your website or blog for the prospects to explore. This will help make your clients more comfortable before they contact you.
Create your YouTube channel and upload the same videos that you put into your website's resource library.
Send videos in your email marketing campaigns. They can be sent as links or you can directly insert the videos within the emails.
Create informative videos on topics pertaining to your products or services and use an opt-in form to allow the viewers to view the video. This would serve as a lead generation tool.
5. Add Value With Case Studies
Mortgage brokers browsing your products and services need to clearly understand what solutions you have to offer for their challenges. For a successful B2B marketing strategy for mortgage brokers, one-size-fits-all advice won't have much of an impact. You will have to demonstrate that your solutions are capable of addressing their specific issues. Case Studies offer a perfect way to achieve this goal. With the help of case studies, you can show how your products and services have already added value in real-life situations with your existing customers.
6. Dissipate Knowledge Through Webinars
This approach has long been fundamental to B2B marketing. Webinars could involve training sessions, Q&A, product demo, or all rolled into one live and interactive meeting. Webinars help increase customer lifetime value, convert trial users, reduce churn and generate leads.
With the help of webinars, you will not just be able to attract people outside of the company ecosystem but also increase your brand and product awareness. Additionally, you get several other benefits by hosting webinars:
Establish Industry Authority.
Strengthen old and new business relationships.
Enable dialogue with prospects.
Wrap Up
When it comes to mortgage brokers, do your marketing strategies make the grade? Mortgage brokers are discerning buyers. Before they shell out their money on any product or service, they like to see it in action. Use the above marketing strategies to prove to them that your product or service is worth its salt, and you are sure to see some good results.