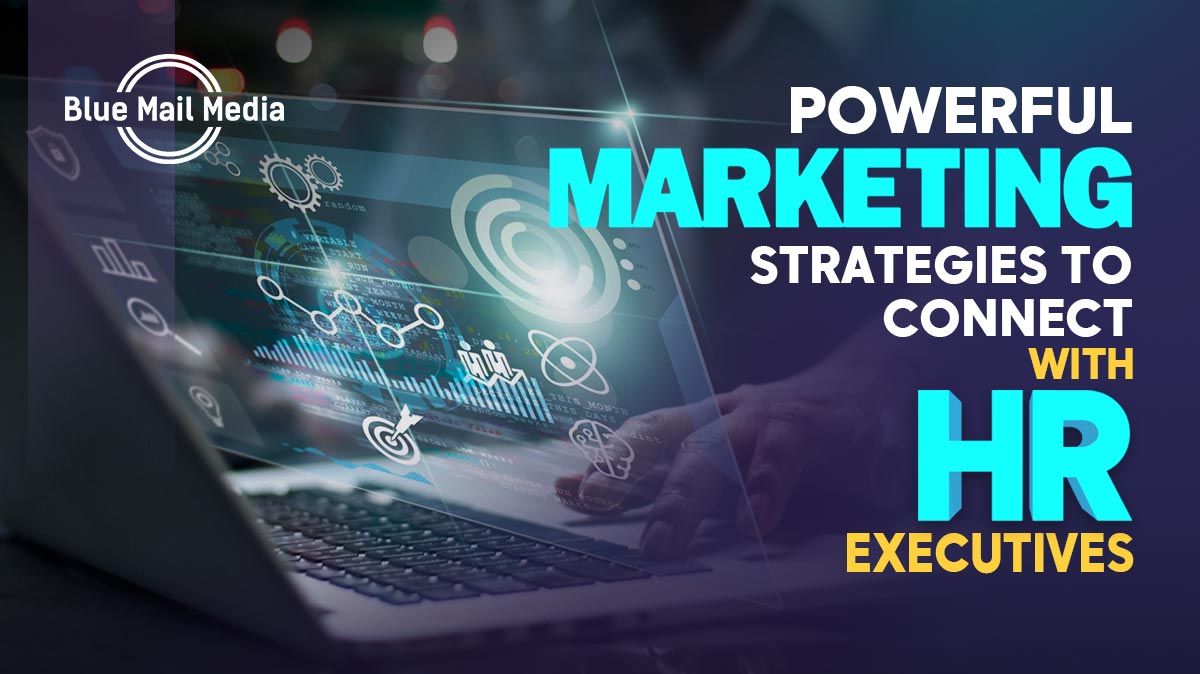 You would be surprised to know that the projected gross value of the HR software market stands at a whopping $13.8 billion! As HR managers' roles become increasingly complex, they're using talent management tools, ATS systems, and other equivalent software and services to streamline their work.
Does your company offer software and services that HR executives might find helpful? If yes, you must be fully aware of how challenging it can be to promote your offerings. In most cases, there's a wide gap in understanding the target audience's needs.
Whether you need to impress a single HR executive or navigate your promotional offers through an entire department, these valuable tips will help you. Learn how to market to HR professionals the right way!
#1.  Start by Identifying Their Pain Points
How to market to HR professionals successfully? Start by addressing key challenge areas! Most HR executives have a lot on their plate, and attracting and retaining talent is difficult. Some key challenges HR professionals are facing include poor productivity, low employee engagement, and high employee turnover.
Though automation tools are available, most of them require the consent of many key decision-makers, which may be a hassle. This is especially true for organizations with a rigid hierarchical structure.
Now, if a tool is already in place, the challenge becomes even greater since switching to a new one would mean beginning from scratch. Moreover, it is both costly and time-consuming. You can easily address this challenge by conducting thorough market research and interviews with real clients.
This way, you can deliver the right message across the right marketing channel at the right time.
#2.  Develop Content Tailored to Their Specific Pain Points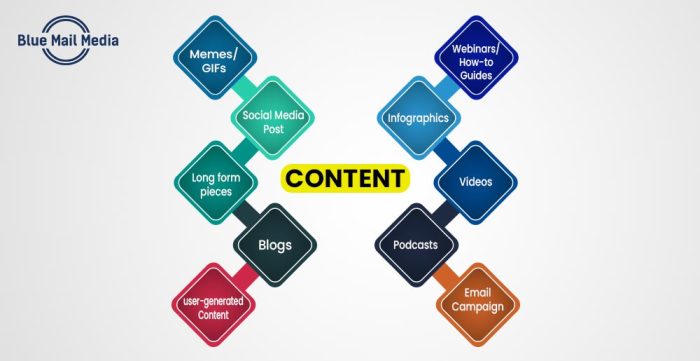 Now you may be delighted to know that you specialize in products or services that HR executives might find helpful for their unique needs. However, it doesn't end there. To understand how to market to HR professionals the right way, you must create custom-built content or conversations to address their specific pain points.
One of the best aspects of inbound marketing is that you're not really selling. It's about engaging your audience, offering them educational content that sparks conversations, and building solid relationships.
Some of the tried-and-true content ideas that will help you attract and engage HR executives to include –
Who wouldn't like to have a comprehensive guide as a solution to a specific problem? While short-form content like blog posts and infographics are great for leads in the early stage of the buying cycle, long-form content such as eBooks is excellent in engaging leads down the sales funnel.
You can write eBooks on 'improving employee engagement,' or 'how to attract and retain top talent.'
You can even attract HR executives by creating a simple checklist with pointers on how to choose the right HR automation tool.
You can organize quizzes about HR automation tools to make things more interactive and engaging. Create a quiz pop-up or otherwise. Ensure the quiz is interesting, educational, and offers value.
When it's about how to market to HR professionals, an ROI calculator is a unique content idea. Help the senior HR management understand the returns on their investment that they can expect with your product or service in the mix.
#3.  Show up Where They're Spending the Most Time
When it comes to how to market to HR professionals successfully, familiarity seldom breeds contempt. In fact, quite the contrary! The more exposure HR executives have to your product or service, the more affinity they might develop for it.
The same is true when your LinkedIn profile or page keeps showing up before HR executives as they spend time on platforms like LinkedIn and others searching for good candidates. The key is always to create a powerful presence.
Creating a powerful presence is possible through posting valuable content, starting meaningful discussions, answering pressing questions, or sharing top research and industry reports. Gradually build your brand and establish it as a thought leader on platforms HR professionals spend their most time on, and soon enough, you'll find them engaging and interacting with your brand.
#4.  Be Helpful, Not Necessarily Promotional
Promoting without being promotional is easier said than done. But of the many ways how to market to HR professionals, this one is perhaps the most important. This is because shoving promotional offers down someone's throat is annoying and will not yield the desired results.
For instance – simply asking your HR leads to subscribe to a newsletter will be futile. Instead, you should share educational content with it periodically to motivate your leads to stay hooked. Build trust by offering free long-form guides, eBooks, case studies, etc.
Let your audience see for themselves how your product or service holds the potential to improve their business. Once you hit that nail on the head, selling becomes easier. For all this, authenticity is critical. Offer anything less, and you risk sabotaging the relationship that took you so long to build.
#5.  Leverage the Power of ABM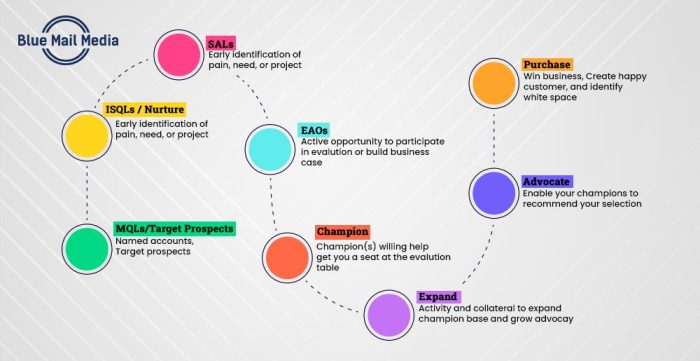 When it comes to marketing to HR executives, Account Based Marketing or ABM almost works like magic. This strategy involves compiling the names of companies you want to target, picking out the top decision-makers you wish to target in each company, and reaching out to each using personalized marketing messages.
Once the connections are built, it's time to follow-up each prospect through email or phone calls. So, start by identifying and defining your high-value accounts, map out these accounts, identify key decision-makers in each, and move on to personalized messaging for each decision-maker. You can also get yourself a customized HR email and mailing list from service providers like Blue Mail Media.
Finally, ensure you run targeted and coordinated campaigns across optimal channels such as email, phone, event, direct mail, social media, etc. Don't forget to measure your marketing performance and optimize future strategies accordingly for better outcomes!
The Afterword
We hope this guide on how to market to HR professionals successfully offered you some key insights into the process. Before closing, remember that HR managers LOVE content! A good chunk of their day is spent on Google scouring through content to find relevant ones.
So, don't use the initial eBook or research report as clickbait. In fact, keep sharing valuable resources across different channels (or mainly through automated email drips), stay mindful of the subject lines, and before you know it, your inbound marketing will have attracted, nurtured, and converted top HR professionals!