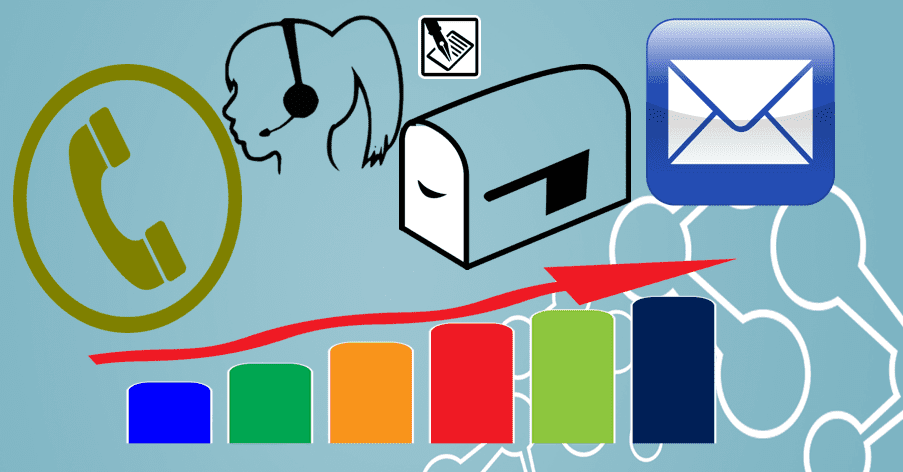 Choosing the combination of marketing channels, planning how you would use the same to drive information, communication and revenue would require you to take into consideration several factors. It is not necessary that the one you have chosen will get you the desired results. As a marketer, you need to set the right goals for your marketing activities, keep an eye on channel performance, look for deviations and take corrective measures at the right time. There is always a lot of scope for improvement but you may have to do calculated experiments.
1. Find the Right Channel Mix: As a marketer, you can decide upon the marketing channels for your campaigns taking into consideration factors such as:
a) Target Market Characteristics: Depending upon who your target audience is and what modes of communication they might prefer the most, you can choose the right marketing channels.
b) Resource Availability: Marketing channels require a certain amount of monitory, technical and human resources to be implemented. Before getting on with any campaign, you must analyze what could be the resource requirement for your campaigns and what do you want to achieve from your campaigns.
c) Nature of Product/ Services Offered: The channels you choose depends a lot on the products or services that your organization is offering.
2. Review Channel Performance: Once you have implemented your marketing campaigns, you need to constantly track the performance of each of the channels used. You need to check which of the channels bring you the maximum traffic and conversations. This could be done by channel analytics- click-through rate, email open rate, and lead conversion.
3. Review Revenue Performance: Reviewing revenue performance would mean identifying which of the channels are driving maximum revenue for your business. You can optimize the marketing channels being used based on historical data on channel performance. This could be done by measuring the leads, opps, customers and revenue to determine your channel performance.
4. Predictive Performance: You may predict whether you will reach your desired goals with the current set of channels. While your prospects are still in the funnel, you may use predictive analytics to make more accurate forecasts. Marketers may also use machine learning to produce predictive insights.
5. Proactive Performance: The next step for the marketers would be to determine how they can reach their targets using the current set of channels. This stage would require you to take corrective measures if you found any deviations and optimize the channel performance in the best possible manner. The outcomes of predictive analytics will help you adopt better strategies to generate the best results from your marketing campaigns.
Enhancing your channel performance is a constant process where you would need to keep a continues eye on the performance of each channel, analyze deviations and optimize channel performance time to time so that you reach your goals in terms of traffic, conversations, leads, conversions and eventually ROI.