Category: Business Marketing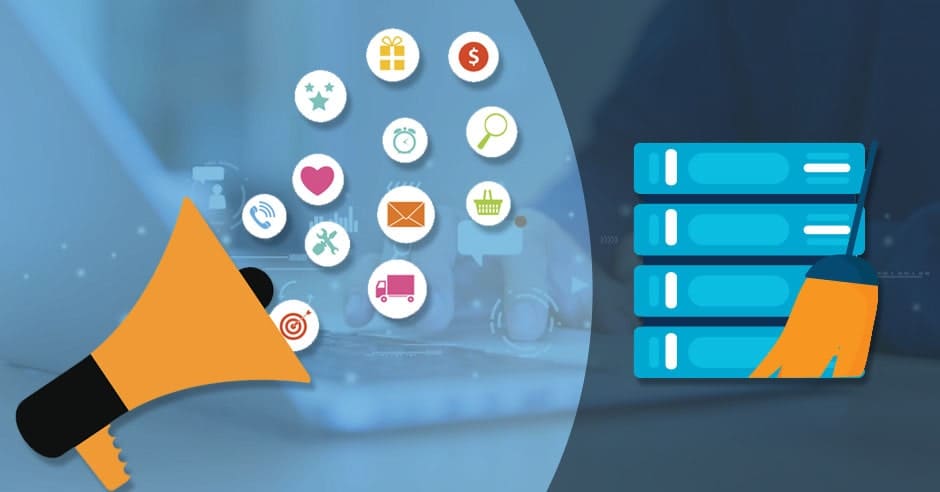 "The True Potential of Customer Data Can be Explored And Leveraged In A Meaningful Manner Only When The Data Is Correct, Complete, And Relevant."
Given how data-driven the current business scenario is, data is undeniably the biggest asset for almost every organization, especially when they're producing multi-channel B2B marketing initiatives.
Maintaining data records of prospects for future reference and instant usage is the main priority of most companies. However, what happens when the information collected is inaccurate? Simply amassing a massive stack of data won't do your business any good. Rather, organizations require accurate details for effective marketing campaign performance.
According to studies, 30 percent of B2B is estimated to decay over the course of one year. This might lead you to waste a massive amount of your marketing budget as the data will no longer be valid.
This is why data cleansing is important.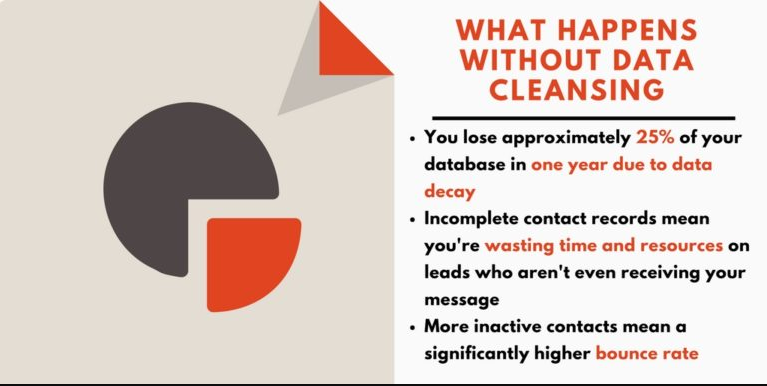 Essentially, data cleansing refers to the process of banishing, editing, and upgrading customer details within a database so as to maintain first-rate data quality. Through this approach, you can acquire segmented and relevant data, which can help in improving your marketing efforts and business operations.
Procuring database cleansing services will enable you to address various challenges such as manual data correction, error rectification, incorrect invoice data, and troubleshooting. All of these tasks cost very high, but it can be reduced by keeping your business database clean and up-to-date.
In this article, we'll be covering how database cleansing can help power up your marketing campaign performance.
Let's find out!
Personalized Customer Experience (CX)
In the modern marketing landscape, personalization plays a huge role. With a plethora of resources at their fingertips, today customers expect to receive a tailored buying experience based on their specific interests, needs and wants. So, it's no surprise why 79 percent of companies that surpass revenue goals report employing a personalization strategy.
It's not just important to maintain clean data, it's essential. In fact, 88 percent of businesses say buyers expect personalized and accurate content today than ever before, reports Seismic.
Personalization is only effective when it feels more natural, meaning your recipient won't even realize it's there. The only factors that distinguish an embarrassing failed campaign from an effective, personalized one are data quality & consistency.
With up-to-date and accurate data, you have the ability to better segment your prospect and customer lists for personalized marketing campaigns. This way, they can never miss the mark.
Facilitate Better Alignment of Your Marketing & Sales Team
When marketing & sales align, revenue grows, conversion rates improve, and the sales cycle cuts short.
And with the B2B landscape constantly evolving, aligning your marketing & sales team becomes more important. Recent research suggests that marketers can yield 209 percent more revenue when they align with their sales teams. However, inaccurate and outdated marketing data can rapidly fracture the relationship between the two departments.
Misalign can affect an organization for various reasons, but the most significant one is the lead quality issue. Marketing directs unqualified leads towards sales, which then forces the sales representatives to either ignore their leads altogether or waste time pursuing the bad ones.
Marketing database cleansing can help you deliver lucrative prospects to sales, which, in turn, will facilitate better alignment between departments. By leveraging the accurate data, you can qualify and segment prospects through more efficient lead scoring.
And, needless to say, up-to-date, actionable data lets you nurture your leads better and deliver them to the sales reps the moment they're ready for making a purchase.
Procure More Accurate Reports
Data-driven marketing campaigns live and die based on the effectiveness of your reporting method. Marketing data assists your team to evaluate its performance, test & scale campaigns, and garner actionable insights to notify future decision-making. Needless to say, accurate reports rely on clean and error-free data.
When your database contains incomplete and inaccurate data, it can pollute your reports and mispresent your outcomes. Moving forward, these misleading reports can lead you into making poor decisions that will negatively affect your marketing campaign's performance.
On the contrary, when you have access to an accurate database, you won't have to worry about the effectiveness and accuracy of every marketing metric within your reports.
Improve Your Email Reputation
Even today, Email remains an important medium of modern marketing tactics. Also, the success of your email marketing depends on your ability in maintaining an excellent sender reputation. A negative email reputation will lead to a poor deliverability rate as more of your emails will only wind up in the spam folders rather than the customers' inboxes. Therefore, you require equally hygienic data.
For instance, if you deliver emails to irrelevant or outdated addresses, it'll lead to various unfavorable consequences – including spam complaints, high bounce rates, and lackluster open rates. These will negatively impact the performance of your marketing campaigns and harm your sender reputation. This is why you need database cleansing.
Final Say
According to studies, 30 percent of B2B is estimated to decay over the course of one year. This might lead you to waste a massive amount of your marketing budget as the data will no longer be valid.
Having accurate, actionable insights is more crucial than ever for every business. By using outdated and irrelevant data, you'll not just lose your existing shoppers but also fail to carry out successful marketing campaigns.
All of these proves why database cleansing is of utmost importance for your B2B companies. When you have a database that contains the most accurate and current data, you'll be able to power up your marketing campaign's performance, thereby resulting in higher sales rate and ROI.