How Blue Mail Media Boosted a Residential Asset Management Company's
Marketing ROI by 200%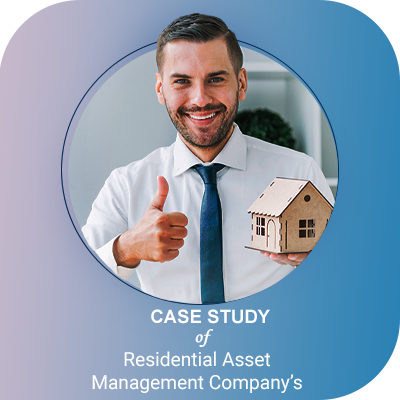 INCREASE IN MARKETING ROI
OUTSTANDING EMAIL OPEN RATE
ELEVATED BRAND SEARCH VOLUME AND AWARENESS
The client is a residential asset management company offering services like private lending, commercial lending, redevelopment, and non-performing loans. Their business is in Pennsylvania, USA, but their operations are nationwide. 
Exposure to different asset classes and sectors allows the company to identify investment opportunities for customers. They also have access to the appropriate resources to provide the correct guidance to prospects and customers.
So, the company aims to expand its business across the USA and acquire more clients. 
The residential asset management company approached Blue Mail Media with industry contact information requirements. They needed vital business contacts to expand their business and interact with top players in the financial industry. Mortgage bankers and brokers were among their targets. 
Primarily, the clients required a business contact list for pitching their renovation projects and equities on building redevelopment projects and garden apartments. As the existing contacts did not back their current marketing strategies, their lead generation strategies didn't yield the desired results. 
Moreover, they needed updated contact information of the top-level decision-makers such as loan officers, CEOs, company owners, and brokers. These contacts are necessary for their marketing ROI to be enhanced. A well-organized database would also boost their marketing operations.
After understanding the client's requirements and problems, Blue Mail Media professionals began preparing customized email database tailored for their specific requirement. We designed a well-segmented mortgage broker email list to help them expand their business after compiling over 17,000 industry records.
We included important data fields like company name, phone number, job title, SIC code, ZIP code, city, email address, and industry description. Our list comprised contacts of high-ranking officials like CEOs, brokerage firm owners, and loan officers.
The objective was to assist the client in positioning their services before the vital decision-makers. Other benefits we offered the client:
With our highly targeted and segmented email lists, the clients were able to market their services better. They could reach more businesses to promote their offerings for garden apartments and redevelopment projects. Our updated contacts enhanced their lead generation and visibility.
With access to over 17,000 accurate records, our client achieved the following milestones:
Blue Mail Media enabled the client to expand their business all over the USA and fetch more business opportunities. They improved their sales figures significantly with better brand awareness and lead generation.