UK Business Executives Lists
If you've been looking for a highly updated and accurate marketing database, you've come to the right place. Blue Mail Media's United Kingdom (UK) Business Email List has the most up-to-date and accurate data on the UK market.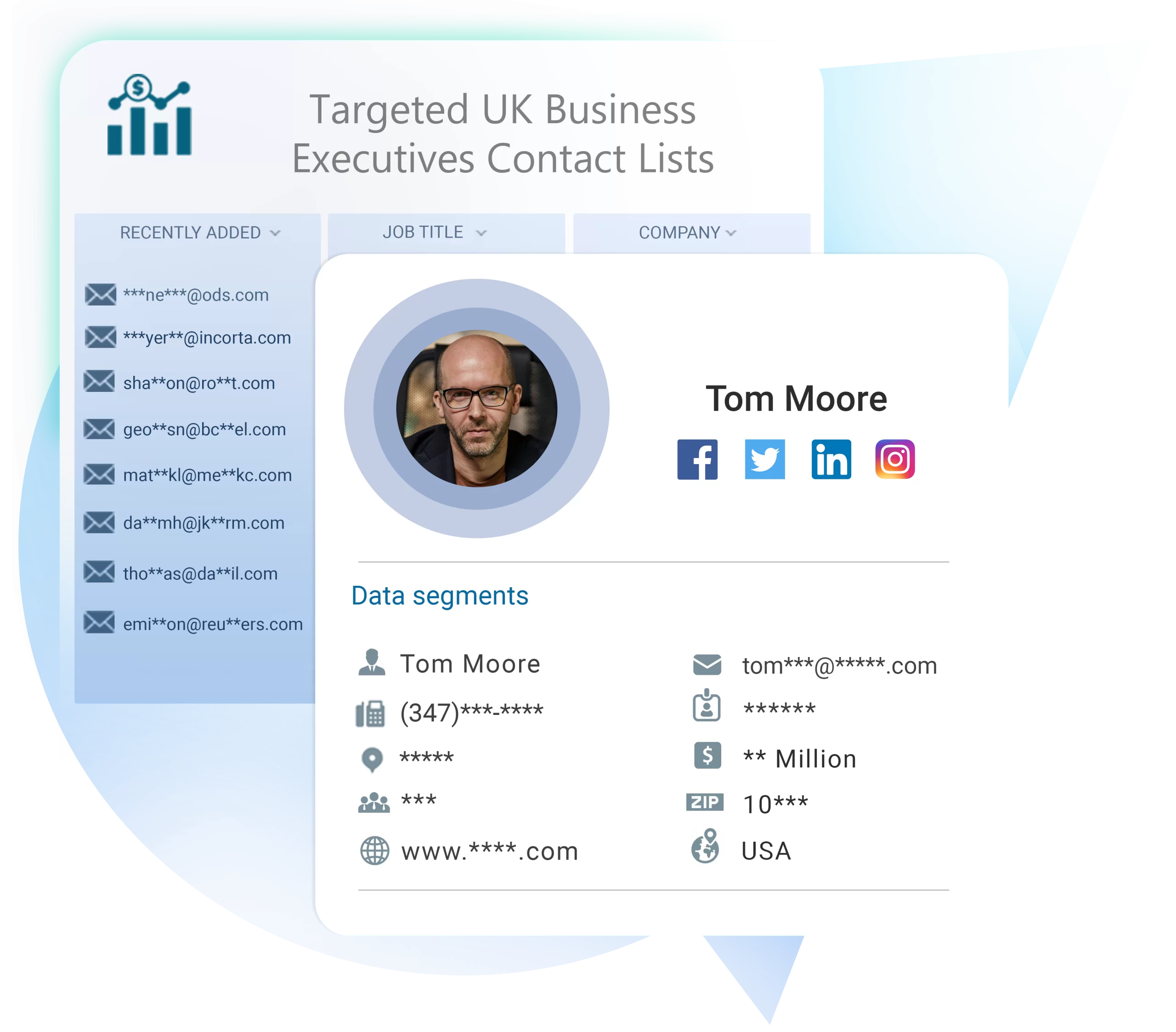 Trusted By Over 4k Organizations To Grow Revenue








United Kingdom (UK) Business Email List
Extend and strengthen your marketing efforts in the United Kingdom with the help of Blue Mail Media's UK Email List. Our UK Business Email Database is designed to give your multi-channel marketing campaigns an exceptional boost. It gives you complete access to marketing information of the target audience from London, Birmingham, Manchester, Glasgow, Newcastle, Sheffield, Liverpool, Leeds, and other cities in the UK.
We adhere to the industry's best standards to maintain and enhance the quality of our database. All our lists are GDPR and Anti-Spam compliant making it highly legitimate. You can utilize our UK Mailing Lists to communicate with highly influential decision-makers, business executives, and professionals across the UK via telephone, email, or mail.
Generate Greater Conversions and ROI with UK Business Mailing List
Our UK Email Database includes all the essential B2B contact field for successful campaign execution, such as prospect's name, job title, company name, revenue, industry, email address, phone number, location, fax, etc. All these data are compiled from authentic sources such as yellow pages, conferences, government records, B2B directories, business magazines, surveys, trade shows, and many more. Our team of marketing specialists, data scientists, and other professionals follow a stringent process to collect data, verify data, and update it on a timely basis to maintain high data accuracy at all times.
This is why our UK Business Mailing List can be your strategic resource in helping you gain an impressive response rate, greater conversions, and higher returns on investment.
Furthermore, to give more flexibility to marketers, we provide pre-packaged and customized UK Businesses Database that aligns perfectly with the campaign-specific goals. Customers can choose from the selects available such as job titles like UK CEOs, geographical location, sales volume, revenue, SIC Code, NAICS code, etc.
Blue Mail Media enjoys a widespread presence across North America, USA, United Kingdom, Africa, APAC and other major regions of the world which allow us to serve clients in a global yet local way. For more information, call us today!
Segmentation of UK Business Email Database by Professions and Industries
| Professions | Total Counts |
| --- | --- |
| Academic Professionals | 28,199 |
| Accountants | 19,940 |
| Attorney/Lawyers | 40,750 |
| Dentists | 26,346 |
| Doctors | 11,045 |
| Event Organizers | 18,896 |
| Human Resources | 80,313 |
| Librarians | 23,879 |
| Nurses | 9,288 |
| Sales/Business Development | 21,686 |
| Industries | Total Counts |
| --- | --- |
| Advertising and Marketing | 57,489 |
| Banking and Finance | 64,940 |
| Consumer Goods | 56,309 |
| Education | 58,011 |
| Food and Benerage | 91,971 |
| Healthcare | 72,269 |
| IT Services | 45,019 |
| Manufacturing | 44,259 |
| Oil and Gas | 85,630 |
| Telecommunication | 42,787 |
Gain unbeatable competitive advantage with Blue Mail Media
Choose Your UK Mailing Lists Based on Following Specializations:
| | |
| --- | --- |
| UK C-Level Executives List | CEOs, CFOs, CMOs, CIOs, CTOs, COOs, CAOs, CSOs, CMDs |
| UK CVDs and Decision Makers | President, VPs, Directors, Managing Directors, AVPs |
| UK Professionals List | Doctors, Lawyers, Accountants, Academicians, Librarians, HR Managers, Event Organizers and more |
| UK Industries Executives List | Information Technology, BFSI, Healthcare, Legal, Real Estate, Construction, Oil and Gas, Travel and Tourism, Education, Hospitality, Retail, Manufacturing, Automotive, Transportation, Mining, Telecommunication, Business Services, Media & Entertainment, Life Sciences, Consulting, Pharmaceuticals, Semiconductor, Agriculture and more |
| UK Technology Users List | ERP, CRM, SCM, SAP, Oracle, Salesforce, Microsoft, Adobe, JD Edwards, People Soft SugarCRM, Lawson, 3COM, AS400, Siebel CRM, Quickbooks, Linux, .NET, and more |
| UK Healthcare Professionals List | Physicians, Surgeons, Doctors, Nurses, Pathologists, Pharmacist, Gynaecologists, Neurologists, Dentists, Orthopaedists, Psychiatrists and more |
Our UK Email Database is All You Need for Campaign Success
Blue Mail Media is devoted to ensuring that you get the right information for executing multi-channel marketing campaigns. We have a network of data partners across the UK, USA, North America, Canada, Europe, APAC, and other regions, that lets our team serve you beyond geographical limitations. Our list of companies in the UK comprises all the crucial information you need to interact seamlessly with the top-level professionals in the United Kingdom. Take advantage of these opportunities and form beneficial B2B relationships with our UK Email Marketing Lists.
Avail our accurate, up-to-date contact information in UK Business Email Database today and make direct connections with top players who are likely to buy from you. Our dedicated team of data experts curate your list and deliver it to you in .xls and .csv format via email.
Make the most out of your marketing budget
Other countries email list you may be interested in:
Customize your United Kingdom Email List by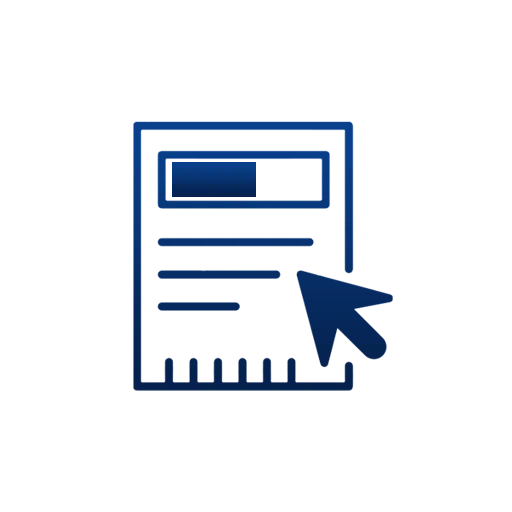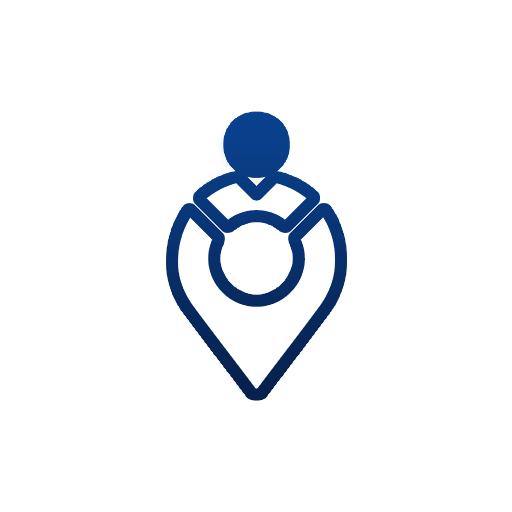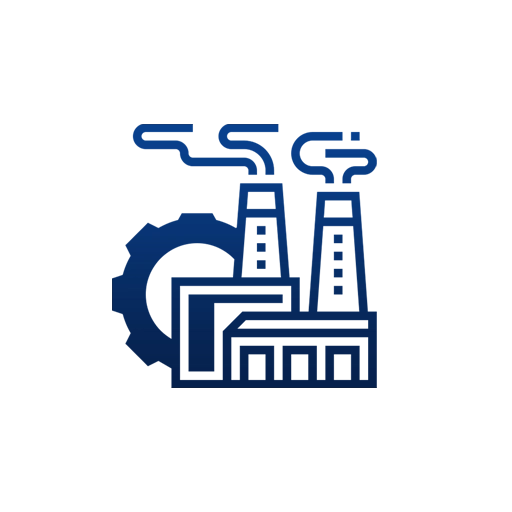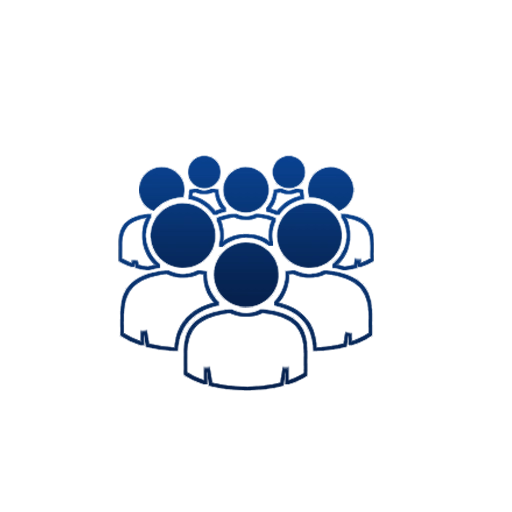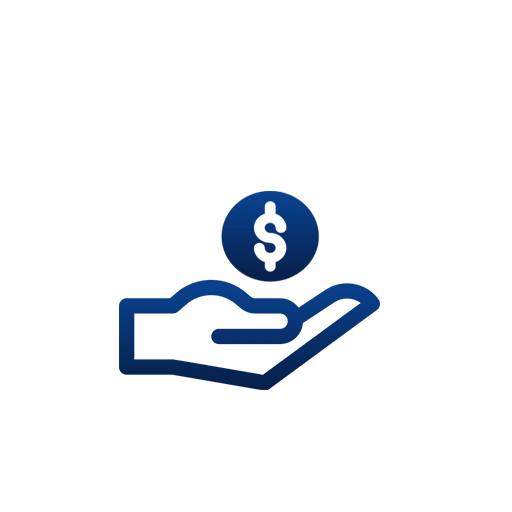 Company Revenue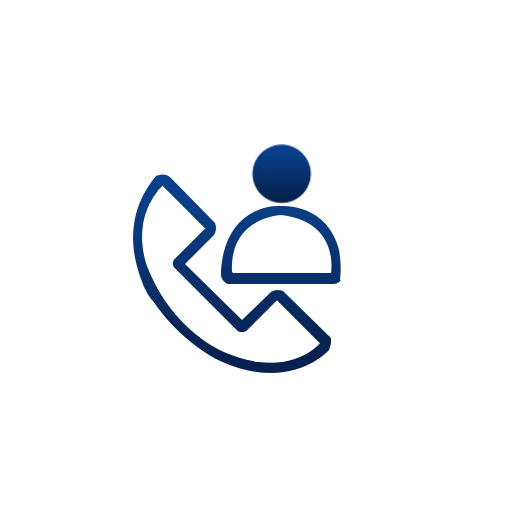 Contact name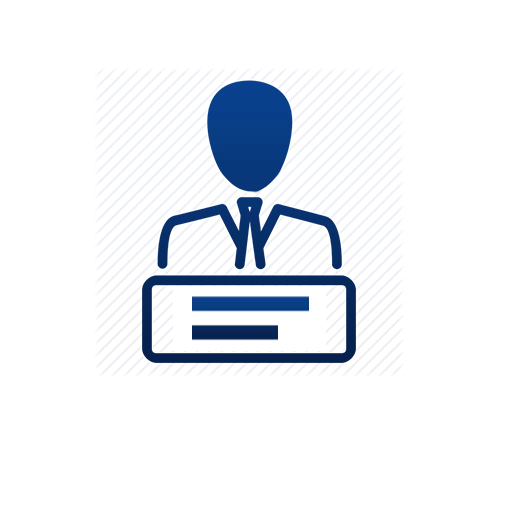 Job title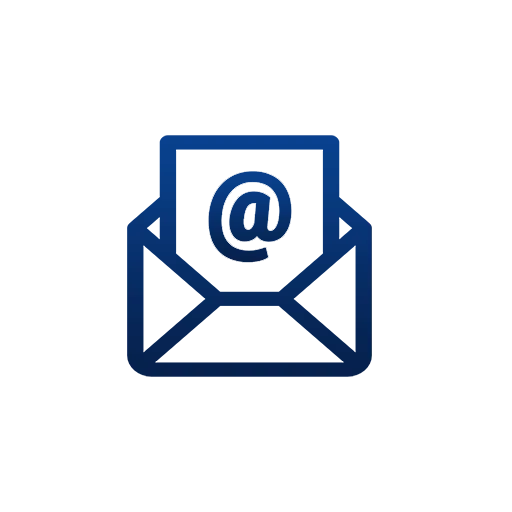 Email adress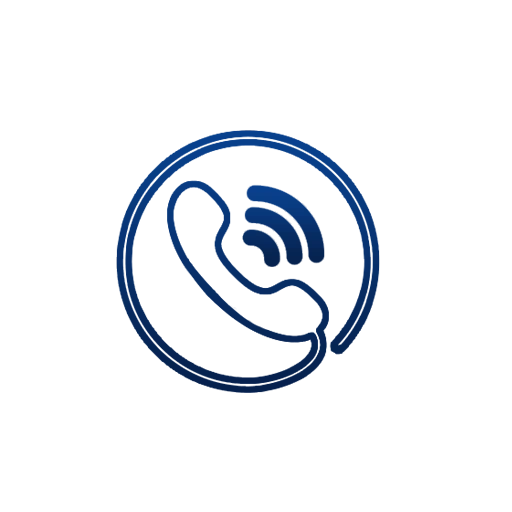 Contact number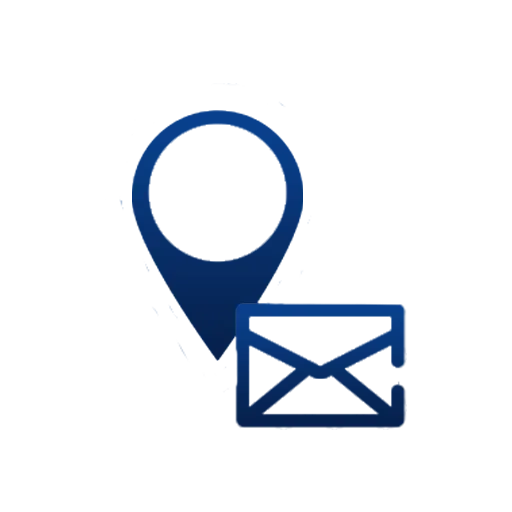 Mailing Address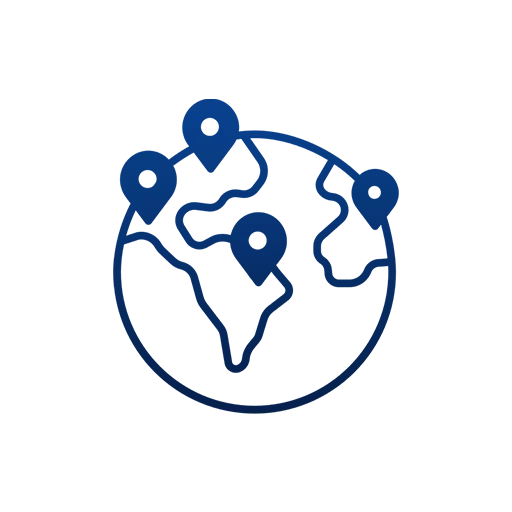 Country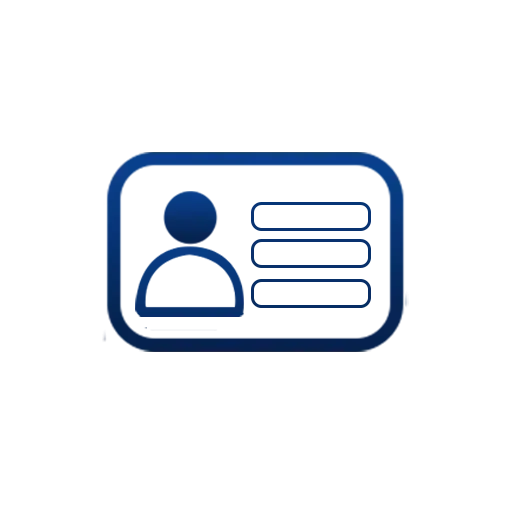 License Number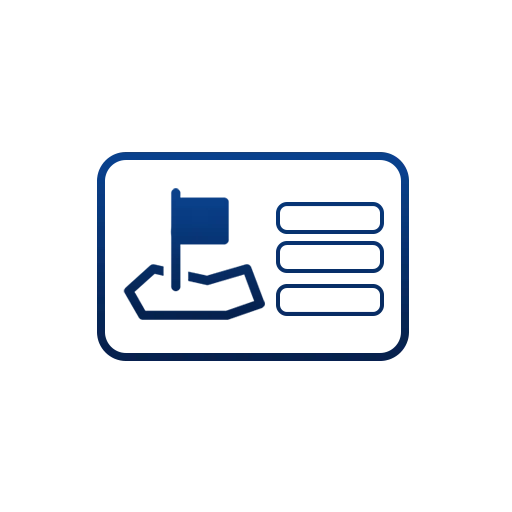 License State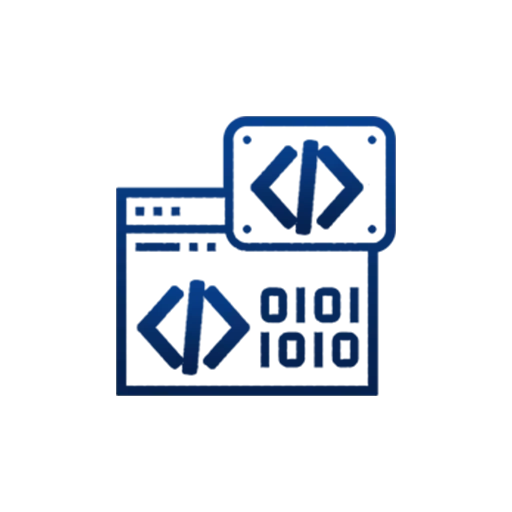 SIC Code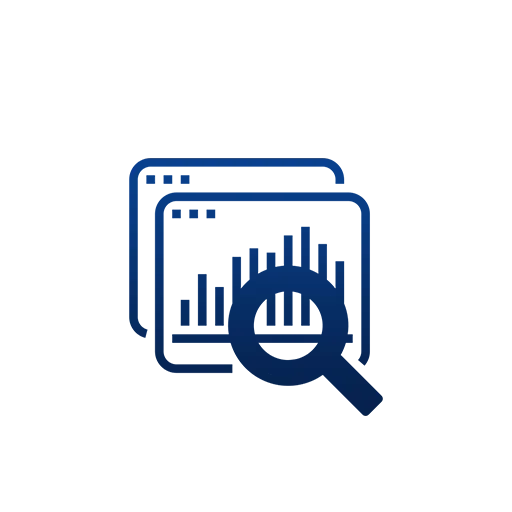 and more
Trusted by Top Leading Companies
in USA, Canada, Australia, UK and more
After taking service from number of marketing list Companies I found Blue Mail Media's offering to be far superior to any other. We bought list for one of our clients online survey campaigns. We got 20% opens and 15.5% CTR for our campaigns. We got 400 completed surveys and our client was very happy with the results.
Chris Wollen
CHIEF MARKETING OFFICER
I would say it was indeed a good experience working with Blue Mail Media. Blue Mail Media dealt with our requirement of a competitive database in time and we were able to get better results from our marketing campaigns.
Peter
MARKETING SPECIALIST
As a new A I Legal Business Solutions company we interviewed several email generating companies to provide us valid email addresses. Blue Mail Media was so helpful in describing the process getting us started with an email campaign. They strategized with us on the best firms to start with. We have since begun our campaign and Wow we found dozens of potential clients.
Tim Derrickson
CEO
Benefits of Using Blue Mail Media's UK Email Address Lists
Would you like to speak to one of our consultants over the phone? Just submit your details and we'll be in touch shortly. You can also email us if you would prefer.