Trying to sell tech products to B2B clients relies more on how you market your technology arsenal. The merit of the technology itself has taken somewhat of a backseat.
However, if the technology behind your product is revolutionary, why let poor marketing stop it from bringing in the revenue it can usher in?
So, how to sell tech products to the B2B decision-maker? Well, we need to break down the crux of the issue first. Why is it so difficult to sell great tech?
Is it really that difficult to sell tech to B2B clients?
Yes, selling tech to a B2B client is by no means as straightforward as selling to a B2C customer. The gulf between the sales team and the prospect is massive, and the fact that technical sales professionals always keep an eye on difficult sales targets adds to it.
Furthermore, easy access to reliable information through digital media makes it much simpler for clients to acquire knowledge on their own. As a result, sellers have less access to and opportunity to affect clientele decisions.
In fact, according to Gartner, just 17% of the time spent by B2B clients when evaluating a transaction is spent meeting with possible suppliers.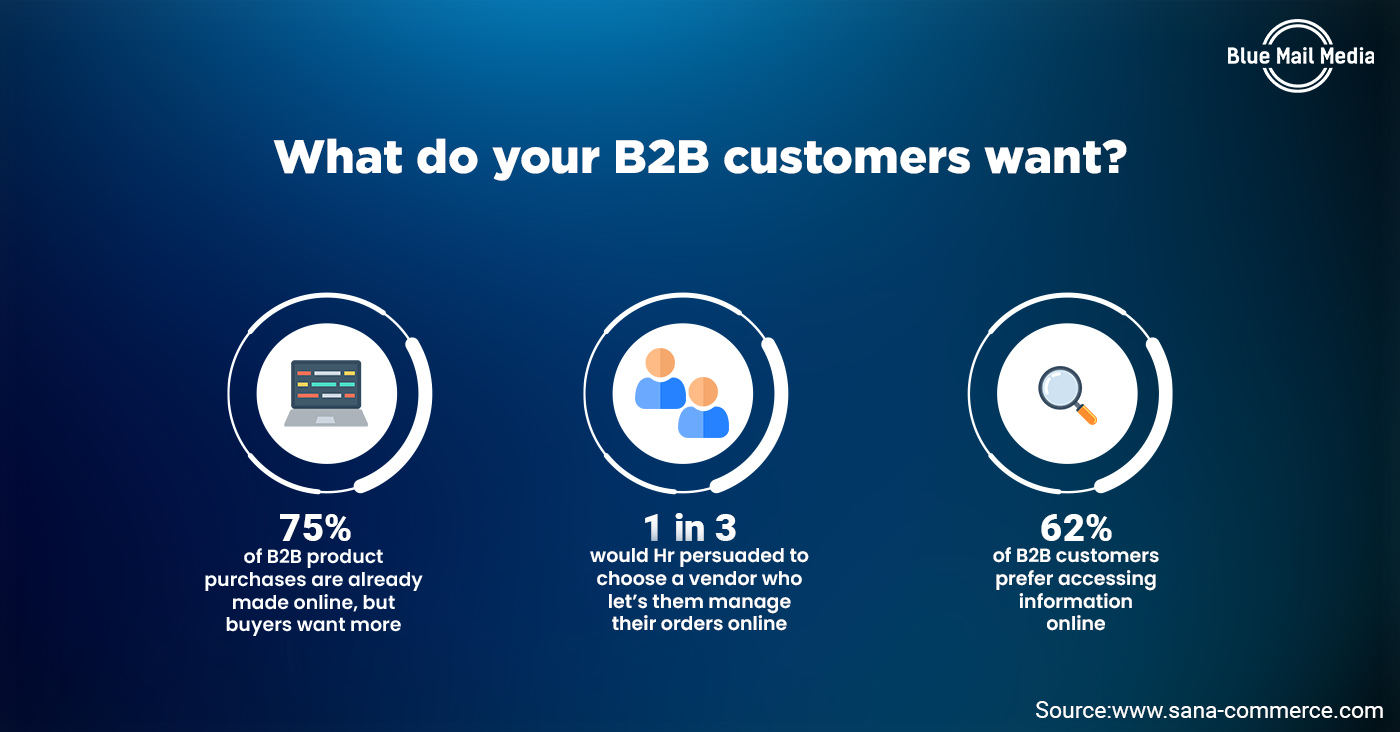 Well, the first rule of B2B tech sales entails you knowing your product and then the client expectations, inside out.
Do you know your product well enough to answer the most random query? How will it smoothen out business processes for the client? Do you have accurate contact information to practice targeted marketing?
In fact, a recent Gartner survey states that around 77% of B2B tech clients are unhappy with the complicated purchase journey.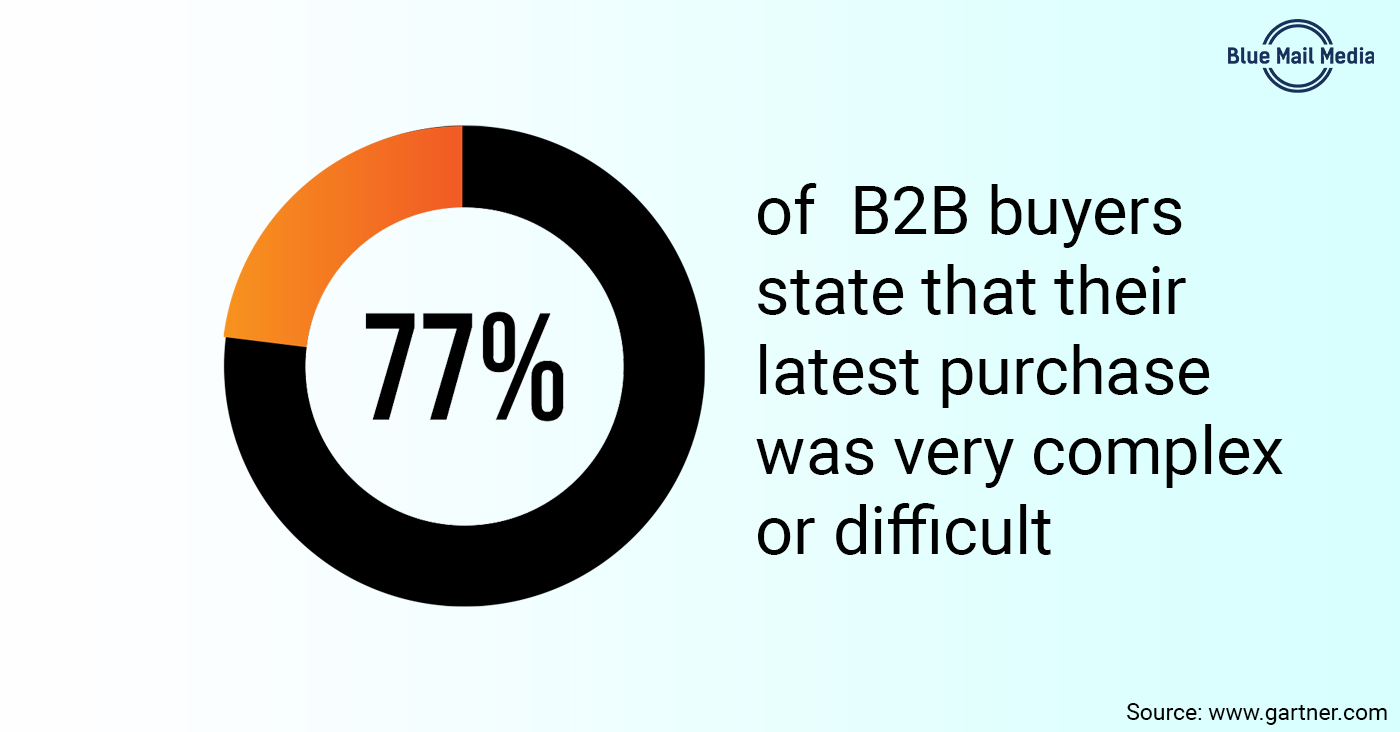 You must ponder all these questions, and a couple more, to be able to devise a tech marketing strategy to navigate all hurdles the current market poses. If you have thought these things through, then you must leverage accurate contact information to get in touch with some of the top IT decision-makers in your target demography.
Lastly, this blog offers solutions to all those questions, helping you build some confidence against the ruthless market out there.
Should you wish to know more about various strategies you could leverage to bring your ROI up, read on!
Pointers you can leverage to sell efficiently to the B2B tech client
The dynamic competitiveness of the B2B tech market is never-ending, and this makes selling in it quite tedious. So, if you are a B2B seller, here are a few pointers you should use to bring in better conversions:
 1. Organization's Functional Teams to do the Technology Purchasing
Before we move on to conversations with the prospect, let's first understand the significance of accurate client contact information.
Let's say your product caters to the logistics industry. Well, if so, you must definitely integrate a well-vetted and accurate into your CRM for targeted marketing. Direct connections with pre-qualified prospects will improve engagement.
Once you connect with qualified prospects, keep in mind that they will employ cross-function teams to vet and purchase your product. Individual stakeholder preferences have declined, leaving the purchase decision-making process in the hands of multiple people across teams.
A general structure of teams involved in the buying process shows that there is a buying team to consider the financial aspects of the deal and the value it offers to the organization. On the other hand, there will also be an IT team in place, tasked with figuring out 'how' and 'why' this tech offers value.
The bottom line is that your sales team must have an ironclad understanding of the product and that they must cater to the expectations of all the teams involved for the sale to go through.
 2. Train your sales team to have technical expertise surrounding the product
The general consensus has it that companies generally don't train their salespeople around the product very much. If you indulge in this practice, technical B2B sales are a distant dream. Your salespeople can't grasp everything about the product they have to sell in a mere 'product demo-esque' introduction.
The product launch meeting shouldn't simply cater to the bells and whistles surrounding the product, but should also offer an abundant information reserve to the sales team. Once they know what they must sell, the excitement to sell it surely entails.
Your salesperson must know enough to assess, comprehend, and manage the various issues that arise during the sales cycle. Once your sales team is armed with an abundant information reserve, they will find a way to turn a lost sale around.
This stands true for small businesses as well. Tech is something companies will walk on their toes around, with multiple rounds of decision-making involved in the purchase process.
In fact, it was also found that customers who received constant guidance and support from sellers were 2.8 times more likely to be satisfied with their purchase.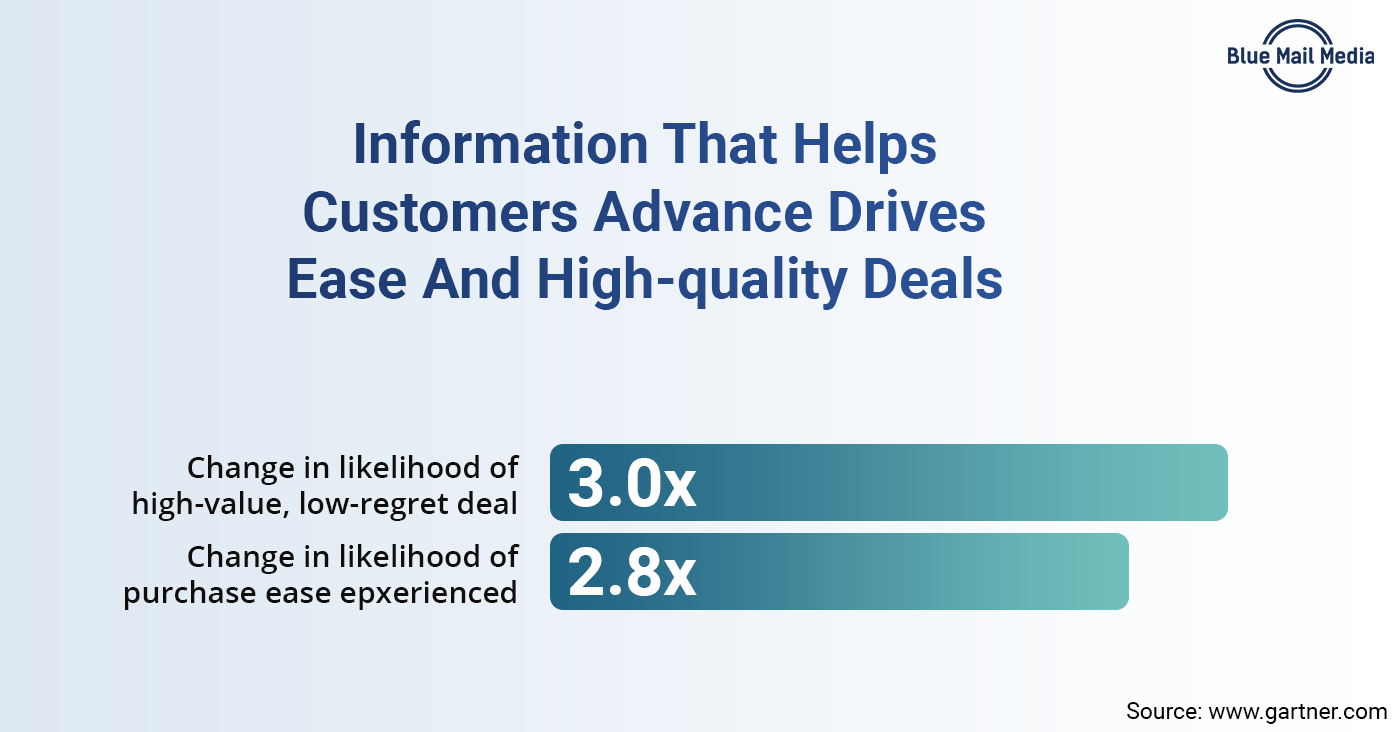 3. Have a rock-steady business case ready
The answer to the question, "How to sell technology products?" is clearly multi-fold in nature, and one of its primary folds is an airtight business case. You have to understand that when a company buys tech, it bears quite a bit of change and cost.
As a result, business cases are now a minimum requirement when it comes to pulling the client in favor of a purchase. In fact, around 93% of B2B clients demand business cases for any and all technological solutions. Enterprises need to vet and review any measurable impact on metrics caused by integrating the new piece of technology.
Furthermore, successful tech sales companies leverage business cases for more than half their deals. Since you are significantly simplifying the overall client journey, you are more likely to attain a conversion.
4. Assist them in their client journey every step of the way

While businesses continue to spend more on technology, only some do it successfully. They struggle with team building, complexity management, and handling competing priorities.
For instance, let's say you wish to sell some real-estate tech to prospects. Using accurate information from a reliable once you engage with the client, you need to lay out the client's journey in front of them and let them choose what they want.
However, these difficulties present a chance for technological service providers. Here are some pointers that might help you monopolize this aspect of clients:
Instill an abundance of confidence in the overall buying process.
Push your clients towards making sound decisions, and consider yourself as a part of the decision-making team.
Create a visual representation of all the steps in order to bring value to the investment.
5. Never let your client drown in technical jargon 
Correctly using technical jargon in a sales pitch is a practice that barely receives importance. Underusing it would show that you aren't very familiar with the technicalities of the product.
On the other hand, overusing it would leave the client playing catch up with the conversation. So, how to sell tech products with the proper use of jargon? Well, let's understand this with an example.
For instance, should you wish to sell your tech to banking and finance executives, you must decide where to draw the line on technical descriptions. Ask yourself, are they really interested in knowing the technical specs of your product? Or should they rather hear about how those specs could be of value to their organization?
Finance company decision-makers couldn't care less about your tech specs. They are more interested in what good your product can bring to their company. So, delicately weave some of your technical jargon in a list of benefits your product will bring to the table.
Lastly, always remember, "Features are only great at describing a product, the benefits do the selling."
6. Never fail to get your market positioning right
Should you sell complex tech products, you must anticipate that your clients will speak to other suppliers. You must give reasons as to why you're the safest bet in order to bring in a conversion.
What really sets your product apart from the competition? What value can your product offer to the prospect's company? Your conversation with the prospect must revolve around these two questions entirely.
It would be best to thoroughly research your opposition to understand their overall selling strategy. Make pointers, and try to deal with them beforehand itself, i.e., before you actively start marketing across to targeted clients.
It's probable that at some point throughout the sales process, your prospect may ask you outright why they should choose your product over rivals. Make sure your planned response is specific and supported by evidence.
You don't want to appear to be unfairly denigrating a rival. Instead, ensure you supply details on the market and how your product fits within it.
Wrapping up
Selling IT solutions might be daunting, yet it's possible. Selling to start-ups and scale-ups feels more like selling to B2C clientelethan it is to larger companies.
It is worthwhile to put time and effort into fostering a professional relationship between them and you and your offering. Keep in mind all the pointers from the above blog, and, once and for all, put an end to the never-ending question, "How to sell tech products?"