Category: Mailing List Marketing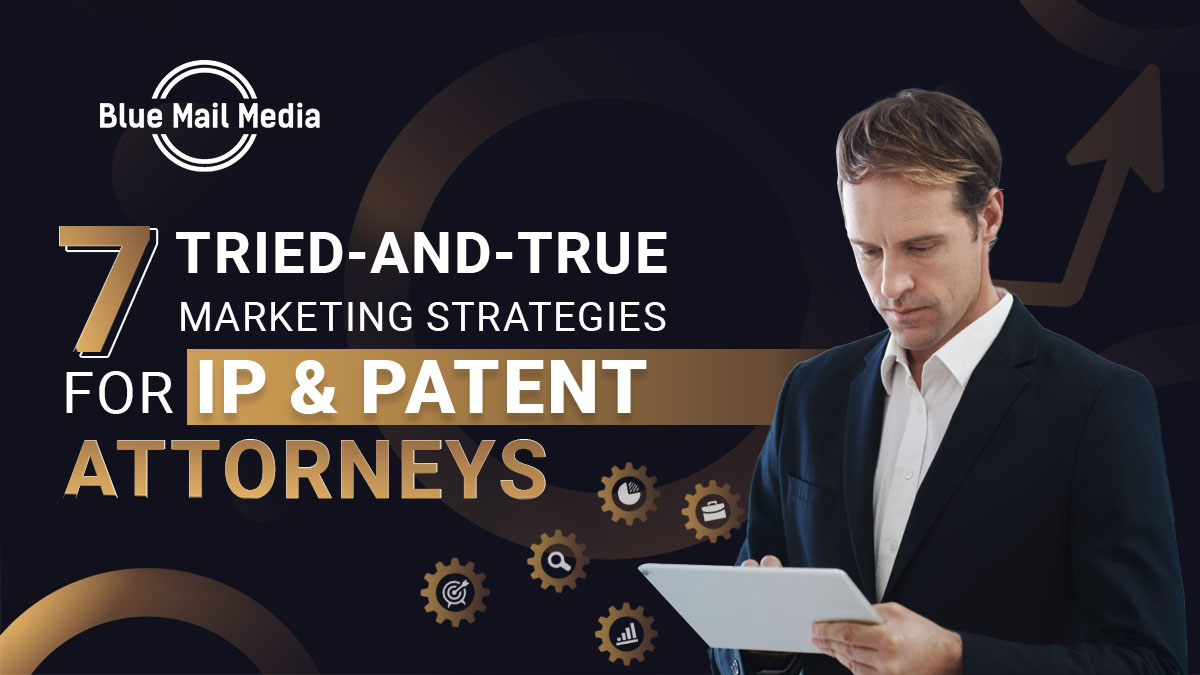 When one thinks of law firms, marketing is definitely not the first thing that springs to mind. Understandable, since law firms, historically have relied on referrals and word-of-mouth. However, it doesn't mean law firms should always stick to conventional ways to find clients, especially in the internet and digital age. Simply put, law firms are missing out on a lot if they are not leveraging new-age marketing tactics to increase their client base.
For IP and patent attorneys looking to build a robust marketing strategy for their law firms, here are 7 proven marketing tips for growing your client base.
1.    Visit Consumer and Trade Shows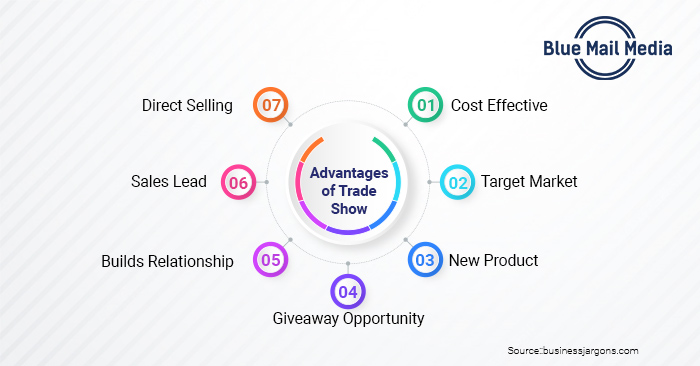 Roundtables at consumer and IP trade shows have proven to be excellent avenues for gathering leads. Trade expos such as Consumer Electronics Show (CES) are especially famous for offering solid networking opportunities.
You can attend these events and approach startup founders, as they will undoubtedly need patent lawyers to protect their intellectual property. However, keep in mind not to ride on a singular show. Meaning, the CES is a renowned and massive event.
While you can connect with prospects, share your business card, and contact them, even your competitors will do so (many of them). The heavy competition may dilute the chances of you standing out. Take a unique approach, like a humorous ice-breaker question will work. Also, look out for smaller venues within the CES wherein you may target a subset of your TAM.
2.    Leverage Your Website's Marketing Potential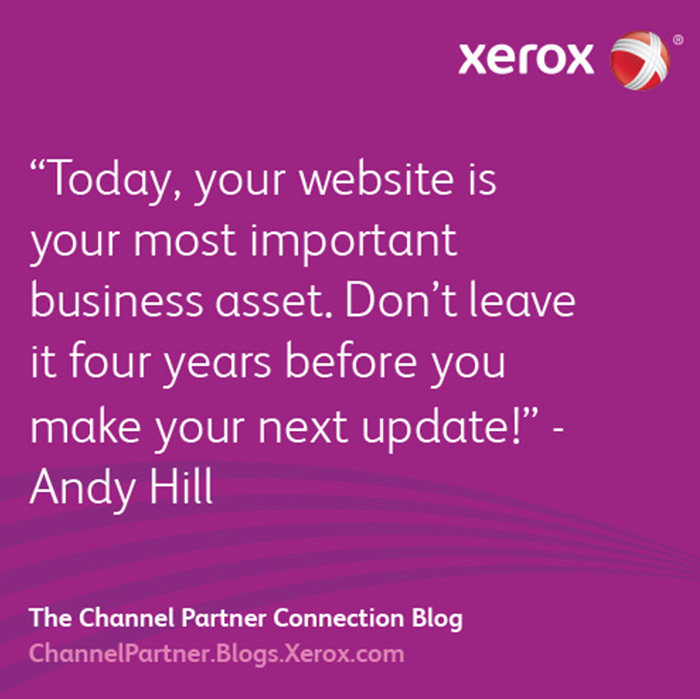 Another effective way for patent attorneys to get more client is to use their websites effectively. And a major part of its value comes from letting your potential clients know exactly the value your services can bring to their business.
For instance – you can have separate pages to address different services you offer. At least one landing page should be dedicated to the following topics –
Trademarks
Licensing – this includes copyright, trademarks, patents, etc.
Patent search
Provisional patent applications
Copyrights
Litigation and Infringement
It is possible that you may specialize in all the above-mentioned services or a subset of them, just dedicate an entire page to talking about each in detail. Once that is done, another set of pages can be devoted solely to the industries you serve. These may include Aerospace, Automotive, Clothing, Food and Beverages, Construction, and more.
Under each page, elaborate on the various applications, common challenges within the industry, and solutions that your firm specializes in.
3.   Implement an Effective Search Engine Optimization Strategy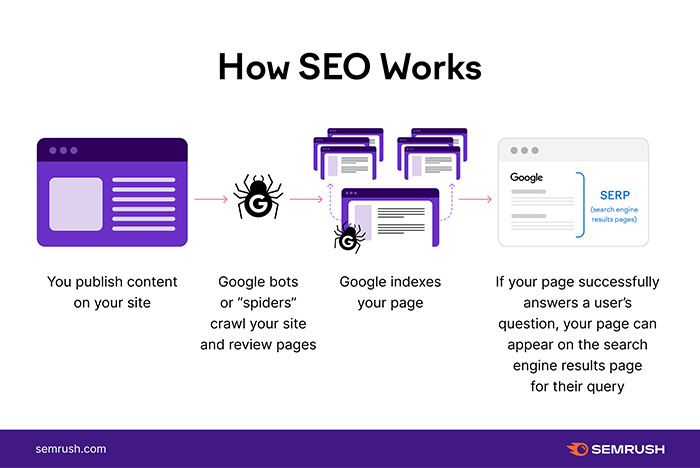 While it is true that most IP firm leads look for new attorneys through referrals and word-of-mouth, search engine searches are not entirely dead! In fact, local SEO is extremely vital since a significant chunk of your clients may be searching for your services in the local area.
For patent attorneys looking to acquire more clients through SEO, keep in mind first that this field is highly competitive. When you sit down to plan your organic search, you must summarize the various legal services you offer.
Take special care of answering Prospects queries in a precise manner. Also, ensure all keywords are used organically (no spamming!). Within the same category, different content formats must address the keywords. Even technical SEO and off-page citations need to be taken care of.
4.    Build Business Relationships through Social Media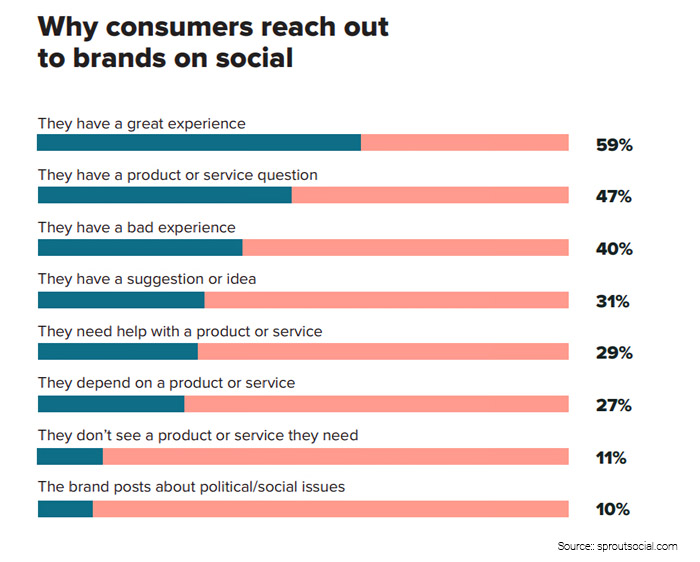 Source
Given the rigidly formal nature of legal services, seldom do IP attorneys think of promoting their practice across social media platforms. However, patent attorneys can leverage social media networking to increase their clientele.
Through social media platforms such as the business-savvy LinkedIn, you can quickly boost brand awareness, improve your SEO strategy further, establish your legal firm as a thought leader, and engage new as well as existing followers.
While we always talk about the do's of social media marketing, let's also address the don'ts for IP attorneys. Don't try to build a presence across every social channel. Observe which channels are gathering places for your target Clients  and go there. Also, remember not to use your social profile as a billboard for promoting your services.
Treat it more like a networking area where you connect with your Clients, answer their queries, etc.
5.    Publish Relevant Thought Leadership Content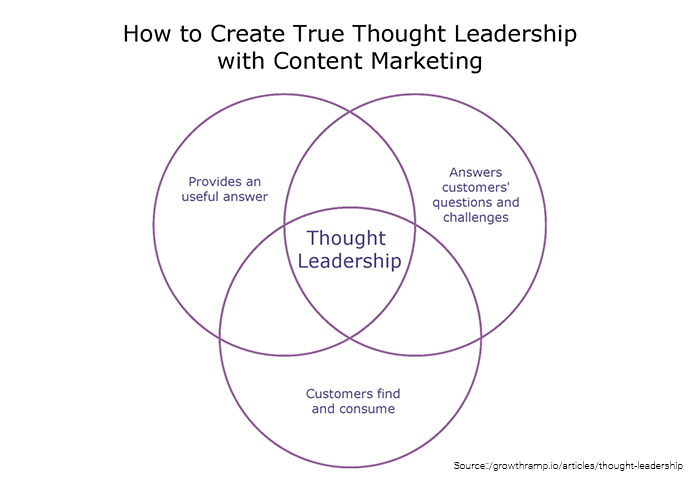 This point also ties in with previous SEO optimization and social media marketing strategies, all of which depend upon solid, thought leadership content. Since these channels will only function as optimally as the content, you must focus on creating content in multiple formats and topics.
The different content formats are videos, infographics, blogs (long and short-form), social posts, case studies, whitepapers, and more. As for the areas you can cover through this content may include –
US and other international patents
IP legal opinions
Reexamination
Patent types and their differences
IP – legal opinions
Trademark searches
The application process for patenting
What is copyright law, and how it works
How to determine if an idea is patentable
Disputes regarding domain names
You can join helpful forums such as Quora and Reddit to assess the latest discussions for content ideas. Interact with the members across these forums to understand their views.
6.    Target Clients through Online Forums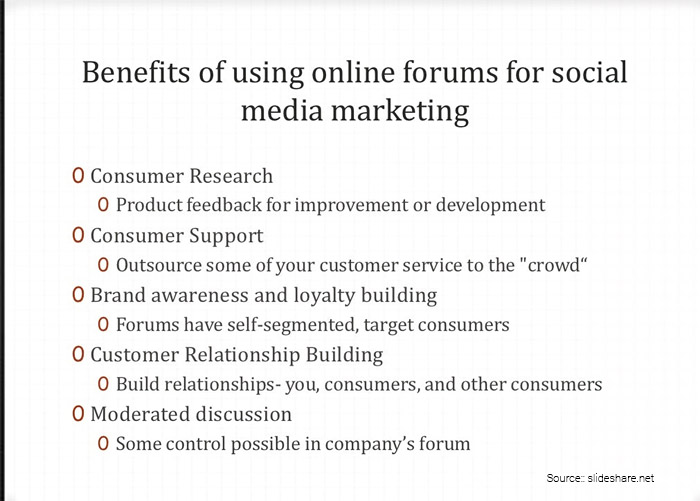 The sixth strategy for patent attorneys to cultivate authority in different online forums. You will easily find specific or niche channels on Quora and Reddit that focus on IP law and its different categories.
Some of the topics around which you will find sub-Reddit are issues and queries related to IP law, trademarks and business channels, specific kinds of technology and science for targeting clients, etc. These will give you further insights into delivering excellent client experiences and generating new ones.
For instance – Numerous prospects join these forums in search of relevant answers to their queries and solutions to problems they might be facing.
7.    Keep up with the Mobile World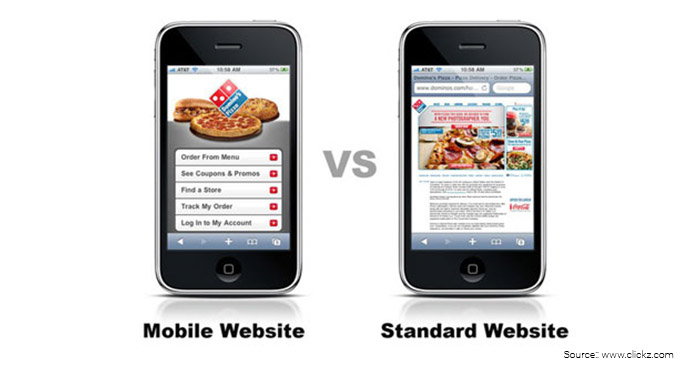 Who but lawyers can understand the importance of accessing the internet from a smartphone? There was a time when desktops slowly went out of practice as laptops crept in. Today, the scene has evolved further as smartphones and tablets have become the norm.
Patent attorneys must have a mobile-friendly website, when prospects discover your website, it should be a seamless experience as they easily navigate through it using their smartphones.
A mobile-friendly website that loads fast is paramount for an IP law firm seeking to rank high on search engines. This will work better than aggressive marketing efforts across different platforms.
8. Leverage Email Marketing
Email marketing is undoubtedly the quickest way for patent attorneys to add more clients. The personalized nature of emails makes email marketing a perfect mix of referrals and word-of-mouth. Marketing via email is designed
to keep in touch with a large number of people with minimum effort and cost.
Curating an email list for your email campaign is the first step. Creating an comprehensive email list can be a daunting task, especially considering the vast number of information accessible that must be verified. However, you can easily purchase an email list of relevant leads that fall within your operable market. The best part is that these lists can be purchased based on the various industry verticals, such as –
Instead of industries, you can opt for a generic B2B email list or target your market based on job roles. For example – IT decision-makers, small to medium business owners, etc. This will streamline the process and make your marketing more streamlined and targeted.
Time to Ace the Marketing Game!
When you're working with professionals, there is nothing to fear. While your website is up and running optimally, a robust email list of leads will make it easier to know Prospects, their pain points, etc.
You can target each buyer persona with personalized content to attract, engage, and convert. You know your firm can offer the best patent and IP services, and now is the time to showcase them before the relevant prospects. Take your marketing game up a notch today!