Category: Business Marketing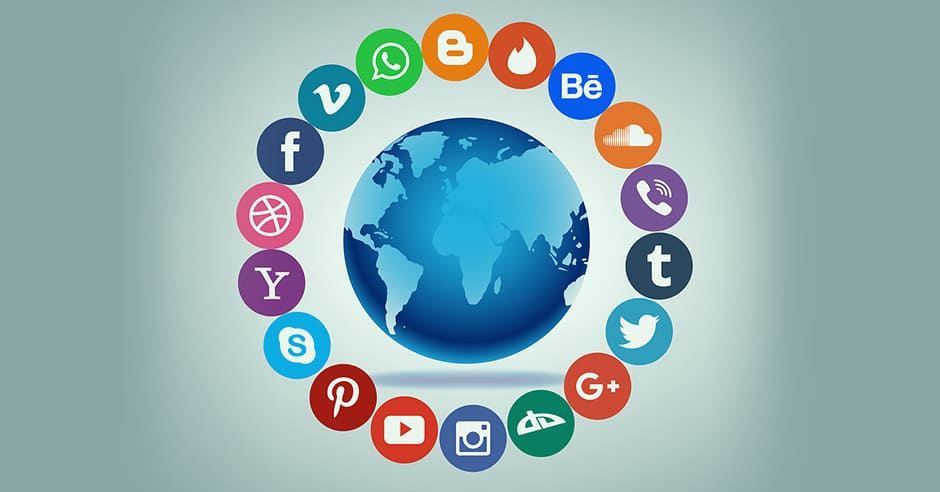 The increased usage of smartphones and internet resulted in the rapid growth of social media platform across the globe. According to Statista, there were 2.46 billion social media users worldwide in 2017. It is expected to grow around 2.77 billion in 2019. This sharp rise in the user base created vast opportunities for the businesses to market their products and services. But only the right way of using the social media platform can create a difference in the sales ratio. We listed ten such effective ways that any B2B organizations can use to increase the user engagement in the social media apps and thereby grow their business.
1. Have Personal Conversation with Followers
Always try to connect with your followers on a personal level. You can have a regular chat or answer their queries in a personalized tone. This method makes the users feel heard and thereby boosts the user engagement. The more importance you give to the clients or the followers, the more value you are creating to your brand. Hence invest some of your time in answering or responding to user's concerns which will help your company's growth in a long run.
Bringing your customer service feature to the social media attracts more user to your page and helps in keeping them engaged effortlessly. Since users also expect a faster response to their queries, the social media apps act as an add-on in this situation. According to some studies, the social media giants such as Twitter and Facebook are 48% more precise and 44% quicker at delivering customer service support than traditional marketing tactics such as email.
2. Make Use of Live Videos
The live video streaming changed the face of social media marketing completely. Some commonly used social media platforms such as Facebook, Twitter, Instagram have already released this feature which created a sense of excitement among all the users. These tools let the marketers have real-time interaction with their followers. Some studies have proved that users spend 3x time more on live videos than pre-produced one. It shows the importance of the live feature in the social media platform.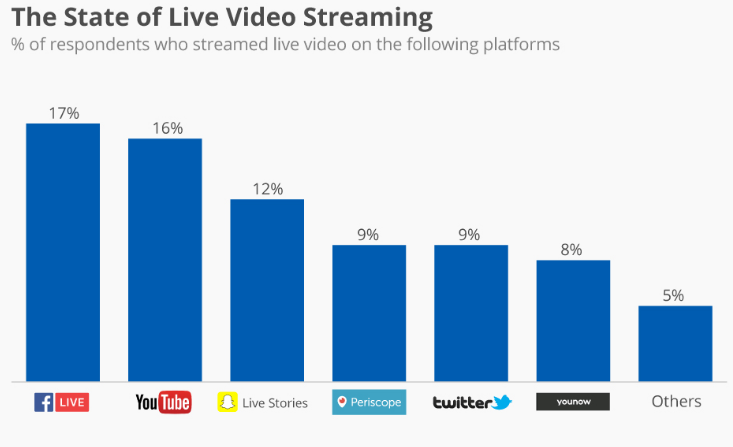 Source: Statista
The B2B marketers can use this advanced feature to promote their product or to speak about their new releases. They can also use it to broadcast some of their live events or to reveal some exciting offers. This strategy plays a crucial role in increasing the user engagement and thereby building the strong brand value.
3. Use Surveys and Polls
You can set up polls and surveys in your social media account. This strategy keeps the users engaged in your company activities. Also, you will get to know more about the user's behavioral pattern. Using their answers, you can customize your campaign that benefits the customers. Sometimes, you can also use surveys and polls to take feedback from your customers. Based on their suggestions or comments, you can integrate some changes in your business operations or customers services.
4. Share Followers Contents
Apart from promoting the brand through your contents, you can also share the positive comments or materials shared by your followers about your brand. It will not only make them feel appreciated but also instills the trust in the mind of other followers. This strategy gives more exposure to your company and thereby helps you in increasing the social media user engagement.
The more you make your followers happy, the chances of them becoming your loyal customers will also increase. They will even speak about your brand with their friends and family that acts as a word-of-mouth marketing which does not require any extra effort from your end.
5. Give Importance to Visual Contents
Instead of posting text only contents in your social media platform, try utilizing the power of visual materials once in a while. The effort spent on compiling the long messages might go wasted because users always prefer the information that is simple and easily understandable. So, use images, graphics or videos to convey your messages that consume less time to grasp and also increases the user's response compared to other formats.
According to some research conducted by the Content Marketing Institute, 72% of B2B companies use pre-recorded videos, 65% use infographics, and 51% use illustrations or pictures as their content marketing strategies. With the help of all these visual contents, you can explain complicated information to the users easily.
Marketers plan to bring changes in social media contents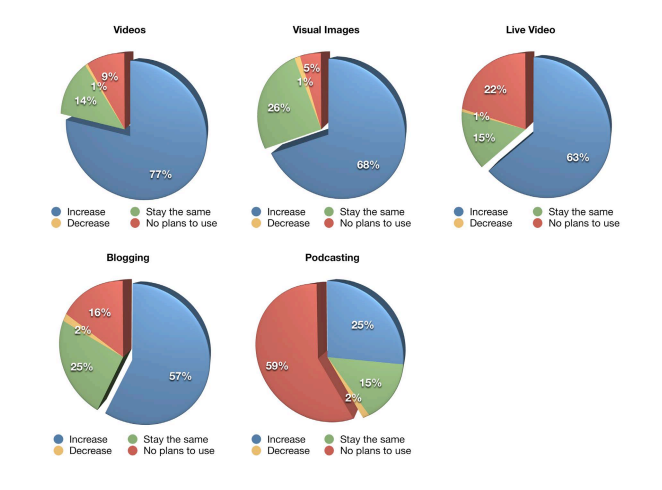 Source: Social Media Examiner
6. Post Relevant Contents
Always try to come up with contents that are relevant to some events or happenings around you or your targeted locality. For instance, you can post some materials related to upcoming holidays such as Christmas, movie releases, or essential concerts. It acts as an excellent way to keep your users engaged with your brand. To make use of this strategy, you and your team must be alert to all the upcoming events in your segment or nation.
7. Add Proper Hashtags
You might have a lot of quality contents in the store, but only the proper hashtags will help you to increase its visibility online. For this, you may have to invest some time researching the right hashtags for your brand or the contents you post in social media. The more relevant your tags are, the chances of reaching the right audiences will increase. You can experiment with different hashtags to check which works better for your brand.
Based on that, you can make some changes to it or use the one that helps in boosting the user engagement. Some hashtags may do wonder for your business. Stick to such hashtags but do not overuse them in every post you make. That is, increase your brand visibility and user engagement by using specific and unique hashtags instead of using most generic one always.
8. Use the Concept of Storytelling
Sometimes you must think out-of-the-box to engage a higher number of customers in your social media profiles. You can use the concept of storytelling to convey your messages clearly to a large number of audiences. It adds a human touch to your contents that makes it more engaging than other social media strategies. Your promotional messages might go unnoticed if you use traditional setup to do so. Hence utilize a unique way to produce the contents that compel the followers.
You can use live video features to show behind the scenes of an event organized by your company or share the experiences of your loyal customers or employees to gain the trust of the audience. You can also use pre-recorded videos or visual contents to showcase such stories to your followers. It is one of the definitive ways to increase the user engagement in social media platforms.
9. Take the Help of Influencers
Influencer marketing has gained wide popularity in recent years. Most of the marketers have already realized its importance and started integrating them into their marketing mix. By asking the influencers to speak about your brand and share your contents, you can quickly increase the user engagement and brand value in social media platform. According to a survey conducted by Bloglovin', influencer marketing has helped the marketers to improve the brand awareness by 76%, to reach the new audience by 71%, and grow social media engagement by 54%.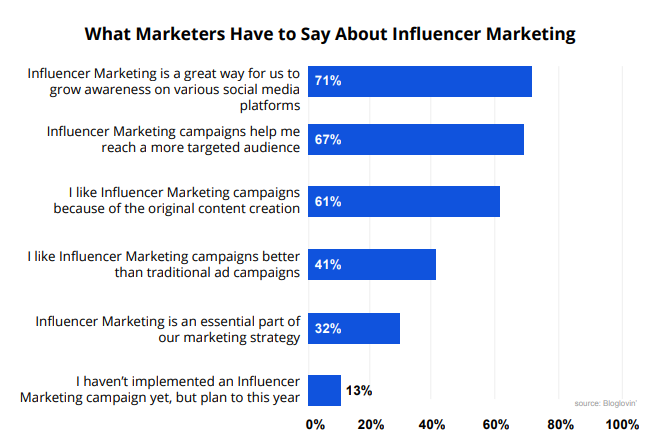 Source: Bloglovin'
Almost 51% of the marketers have agreed that the content curated by influencers have much more value than the materials the company develops. It will help to build authentic stories for your brand and draw the attention of the followers. You can use various tools online that allows you to identify the best influencer for your market.
10. Organize Events or Giveaways
Since most of the people use social media apps on a regular basis, it is always the best platform to organize events or offer giveaways. You can come up with such tactics once in a while or provide freebies to your loyal customers or highly engaging followers to make them more loyal to your brand. It is the quickest ways to acknowledge the user's engagement with you. Apart from freebies, you can also include a discount or promotional codes for giveaways.
Sometimes you can organize the contests with a lot of offers that attracts the attention of followers. This strategy will make friends and family of your followers participate in such programs. It will eventually increase your follower's count and build a strong base for your brand name.
Conclusion
All the different strategies mentioned in this write-up proves how creativity will help to increase the social media user engagement. You can implement more than one approach in your business operations. But do not stick to any for a long time. You can include some new ideas along with the tips specified here to encourage the users to interact with you. Always feel free to think out-of-the-box when it comes to user engagement since their expectations keep changing often.