Category: Business Marketing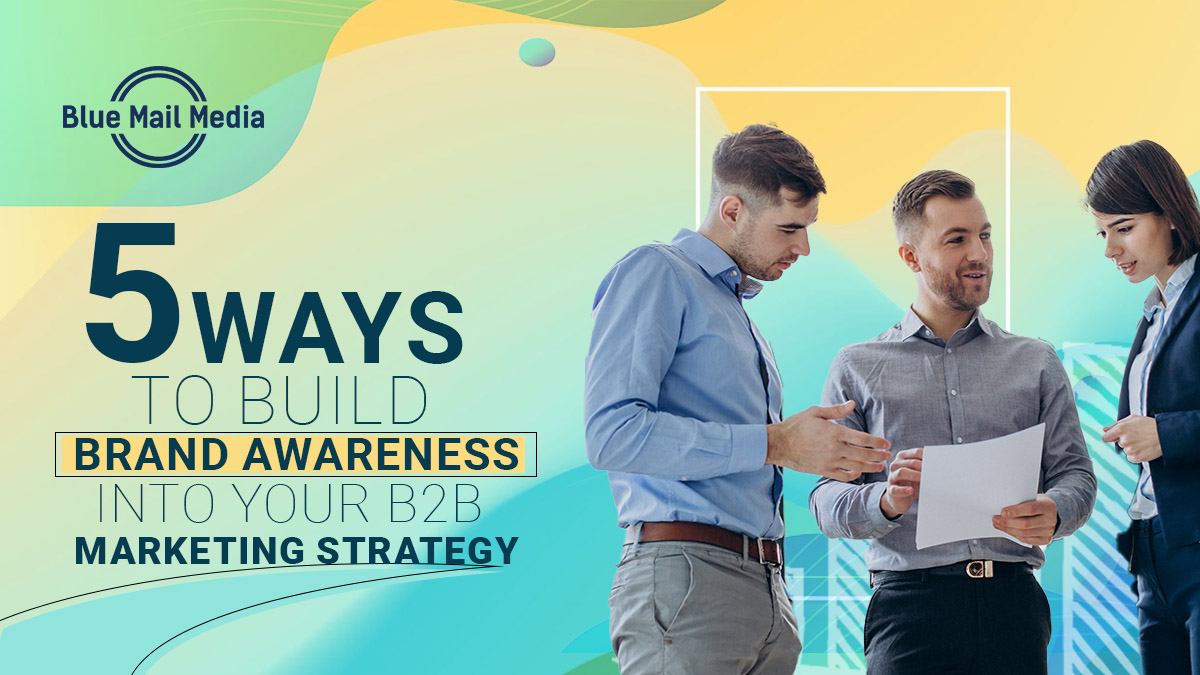 In a market fueled by data-driven insights, it can be challenging for businesses to measure intangible elements like intellectual property or brand awareness. This is not a staple in B2C marketing. In fact, B2B brand awareness is equally, if not more, crucial to gain credibility among buyers and increasing organic traffic to your website.
Leveraging multiple platforms to increase brand awareness has a two-pronged effect—it assists b2b buyers in associating the products with your company and familiarizes them with the voice of your brand.
However, creating an active buzz and communicating about your brand to potential clients is easier said than done. But with 50% of B2B content created to generate brand awareness, you need methods that grant you an edge over your competitors.
Below are 5 valuable tips that can help:
1. Show Client

Achievements
Storytelling will always attract clients' attention and make them interested in engaging with your brand. You already provide them with a glimpse of your products and services on your website; the next step is to let your clients tell their stories.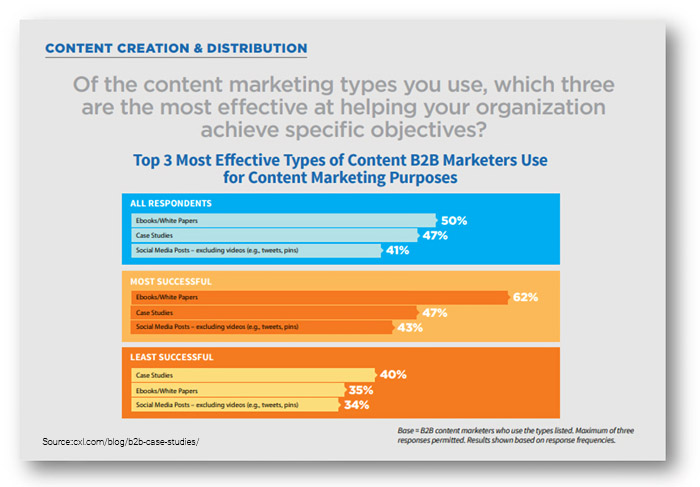 Source
Some of the typical elements of a case study designed to assist with B2B brand awareness include:
A brief profile of the client
The problem faced by the client
The solution provided by your brand
The results of the solution
Inputs from the client
By incorporating client testimonials and case studies on your website, you assure potential prospects that you offer industry expertise to address their needs. A whopping 47% of B2B buyers consider case studies before buying, so B2B marketers coming up with an impactful case study can direct various clients to choose your brand.
Additionally, it helps potential clients picture their experience with your company, which increases their urge to get in touch with you.
2. Content Marketing
As a B2B business, you heavily rely on forming positive personal relationships with clientele. The clients might be individual decision-makers or entire teams, requiring you to connect with them using different approaches.
Content marketing is an effective method of drawing prospective clients to your platform. It involves the creation of eBooks, reports, market research studies, and blogs and publishing them for the public to access. The main requirement for content marketing is that your creations be free and offer value.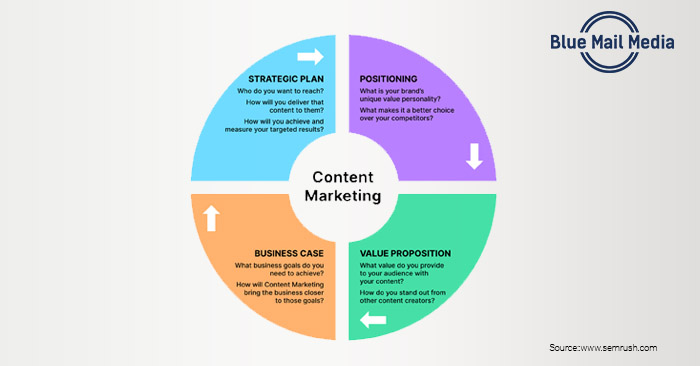 Source
For example, a report about key factors driving the pharmaceutical market with original insights will help your web pages rank organically in search engines.
However, content marketing must be performed regularly and cover multiple topics to create an impact. According to a survey by the Content Marketing Institute, here are some ways you can alter your content marketing plan to drive KPIs:
Strive to create content of high quality with increased efficiency
Develop or tweak the method according to the feedback
Better targeting
Hiring external experts to improve the plan
3. Brand-Authored Content On Trusted Platforms
Trust is vital for brands to connect with their b2b buyers, irrespective of their target audience. Newer brands will always have a more challenging time attracting customers compared to established businesses with fixed clientele.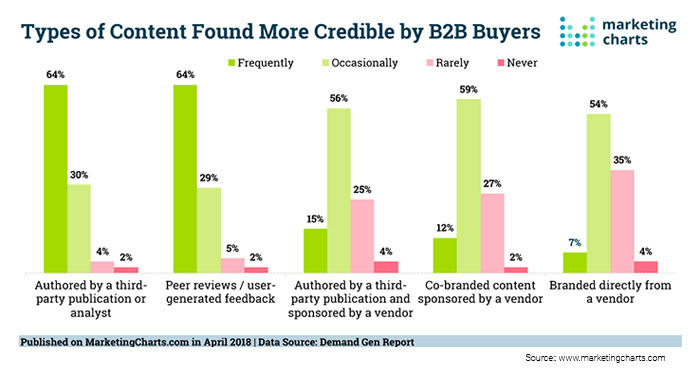 Source
An alternate way for newer businesses to grow their clientele is by publishing content on established platforms, like online publications. For example, the renowned organization Forbes has launched Forbes BrandVoice, a platform that grants you the option to tap into the magazine's extensive customer base to narrate your brand stories and reach out to hundreds of prospective clients worldwide.
You can also use other media platforms like podcasts and videos to appeal to a niche audience if you are confident that your products or services will benefit them.
4. E-Mail Marketing Campaigns
B2B brand awareness does not stop after just onboarding new clients or attracting attention from multiple businesses. It is also important to constantly make them aware of your products or services and assure them of the benefits of partnering up with you.
E-mail marketing is an excellent way to achieve this particular goal. It not only assists you in nurturing your existing B2B customer base but also facilitates your connection with business decision-makers worldwide, provided you possess a reliable database.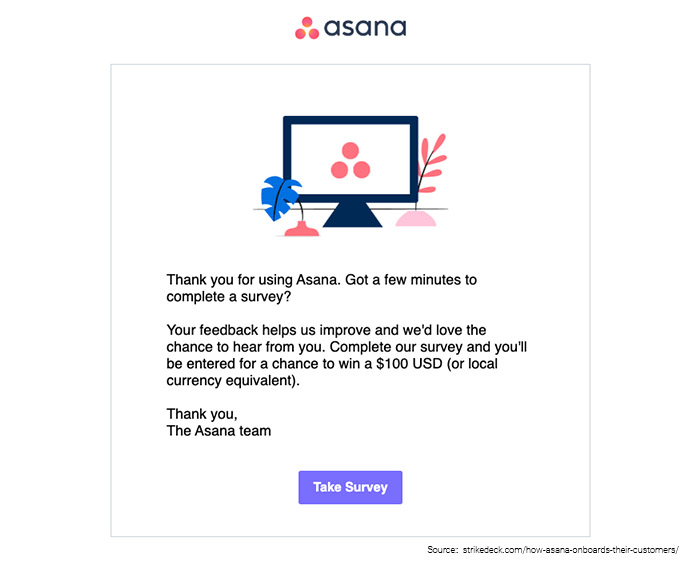 For instance, Asana is a well-known project management and communications service provider in the B2B market. After you sign up on the platform, they greet you with an e-mail highlighting their features and citing a call-to-action to increase your engagement with the application. Additionally, they frequently e-mail their target audience with e-mails that encourage user interaction, such as surveys and feedback.
5. Visit In-Person Trade Events
B2B events offer the perfect opportunity for you to showcase your products, interact with industrial peers, and network with prospective clients, all in a single place. They also provide you with the option to collect feedback from key decision-makers and alter your offerings.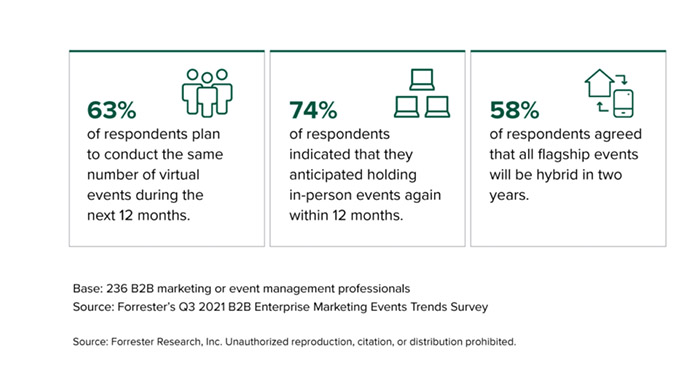 With 70% of marketers swearing by the importance of in-person events, it proves to be an effective method to generate buzz about your business. The added benefit of social amplification is also invaluable.
Unlike digital meetings, in-person events make it easier to build personal connections with attendees and gain knowledge from seasoned industry professionals.
Summing Up
There is no one efficient way to guarantee that your brand has the widest possible reach. It can be accomplished by combining a number of proactive actions. Additionally, you can use data-driven insights to get feedback on your strategies and adjust them as necessary.
Brand awareness is a powerful tool that promises to showcase a constant image of your brand to hundreds of businesses worldwide. Additionally, it is crucial to portray a robust profile of your business to motivate the buyer to learn more about your products and determine if you are the right fit for their business.