Looking for an authentic and legitimate list of contacts from the restaurant industry? Blue Mail Media's Restaurant Email List is gathered using highly authentic sources and delivered to you in the cleanest form.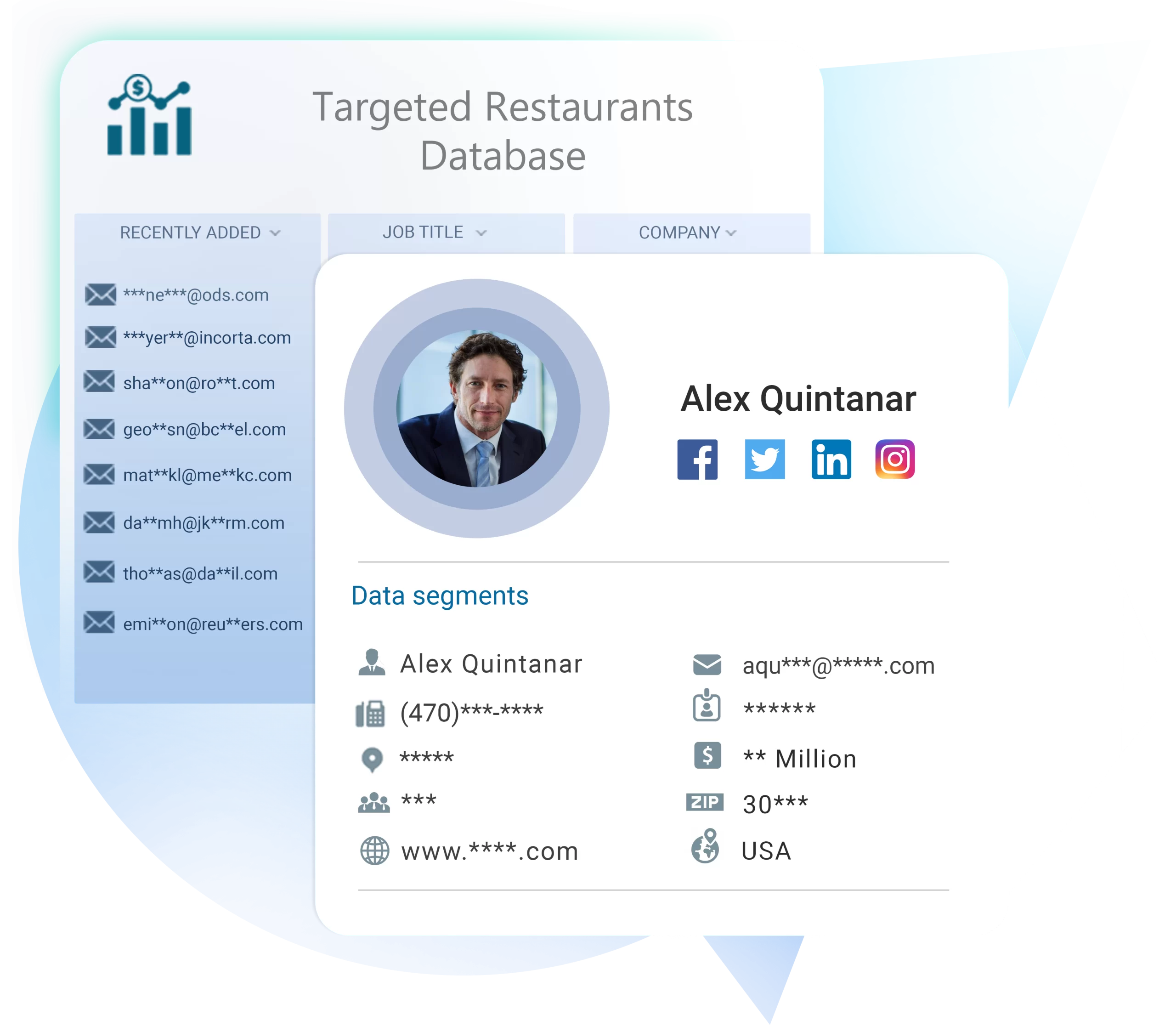 Trusted By Over 4k Organizations To Grow Revenue








Restaurant Email Database
Maximize The Conversions With Our Restaurant Mailing List
Looking for Reliable Restaurant Email Lists to promote your products or services ? We can help!
Blue Mail Media's Restaurant Owners Email List contains numerous pieces of information, including the prospects' personal and professional details, means of contacting them without hassle, and insights on devising an effective marketing plan. As a result, marketers can identify the target audience, conduct detailed market analysis, review their competitors' success rates, get a hold of the prospects' buying preferences, and set up actionable campaigns.
If your business offerings include food products, hotel equipment, software, magazines, and other services that can serve the needs of restaurants; then our customized Restaurant Mailing List is the perfect database for you.
Our Restaurant Email Database consists of contact records of restaurants owners and hotel retailers from around the world. We have structured the contacts in this database by using the industry-specific sources like business journals, conferences, government records, and so on. If you want to explore new business opportunities in the hospitality world, the list of restaurant email addresses is the must-have for you!
So, don't waste resources in building a restaurant database when Blue Mail Media can help you with a readily available email list of restaurant owners!
Reasons to Invest in a Geo-Targeted Restaurant Email List
Restaurants seemed to have a blooming impact post-pandemic, with clients and businesses trying to stay abreast of the recent developments in food consumption. Online deliveries, home-based foods, and fast food intake have been factored in as primary reasons for the changes we view that are starkly different from the conventional food service mechanism. Hence the global restaurant market, especially the growth of small and chain restaurants, holds a market value of USD 2540 billion in 2022 and is projected to reach USD 5195 billion by 2029, showcasing a CAGR of 10.76% from 2022 to 2029.
The market will not slow down anytime soon, and marketers looking to target small, medium, or large restaurants can do so by owning a restaurant email list offered by a trustable data partner. And Blue Mail Media could be the right collaborator for you.
To run a marketing campaign efficiently, you should know who your most potential target prospects are and what can be the best ways to connect with them. To do this successfully, you need to possess a restaurant owner email list that is error-free, updated, and verified.
Our Restaurant Email Database Offers Complete Data Solutions:
Acquire a reliable and authentic Restaurants Email List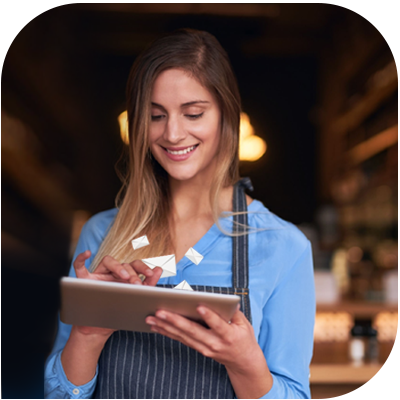 B2B marketing is not as simple as putting out food on a plate. It requires all the right ingredients to chef up the business. You need an accurate restaurant owners database when the niche audience includes key decision-makers in the restaurant business. Blue Mail Media ensures the restaurant contact data remains relevant by constantly updating correct information, deleting inaccurate details, and filling in the missed gaps.
Besides, we also send confirmation emails and make verification calls every month to ascertain the prospects' willingness to receive marketing messages. As a result, marketers get access to opt-in contacts, making lead generation facile. Also, structuring the database allows us to identify any loopholes, check data accuracy, and maintain it without hindering your business objectives. So target the right prospects and enhance your ROI with our reliable restaurant email lists.
Reach the right prospects at the right time
Customize Restaurant Owners Email List by below selects
Restaurant Owners Email List
Restaurant Executives List
Buffet Restaurants Email Database
Commercial Restaurant Business Owners List
Restaurant Decision Makers Mailing List
Equipment and Supply Wholesalers Email Database
Barbecue Restaurants
Restaurant Professionals List
Independent Restaurants Mailing List
Restaurant Operators List
Non Franchise Restaurants Email List
Fast Food Restaurants Email List
Dine In Restaurant Email List
And More!
Purchase a Customizable Restaurant Email Database from Blue Mail Media
Whether you're promoting new kitchenware, upgrading existing services, or simply looking to make valuable business connections, you need access to qualified leads interested in your offerings. Keeping this vital component in mind, our expert team at Blue Mail Media compiles a restaurant email database segmented, built to derive critical interpretations, and handy to make impactful sales.
We offer the flexibility to choose your customization options from the below data fields: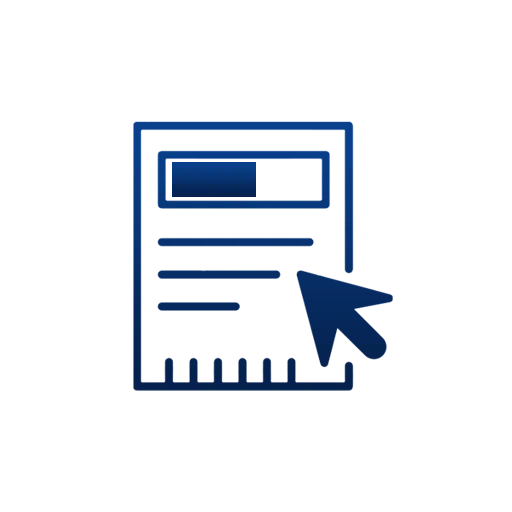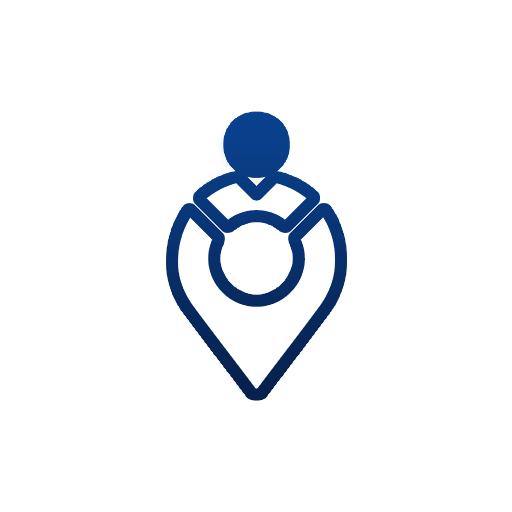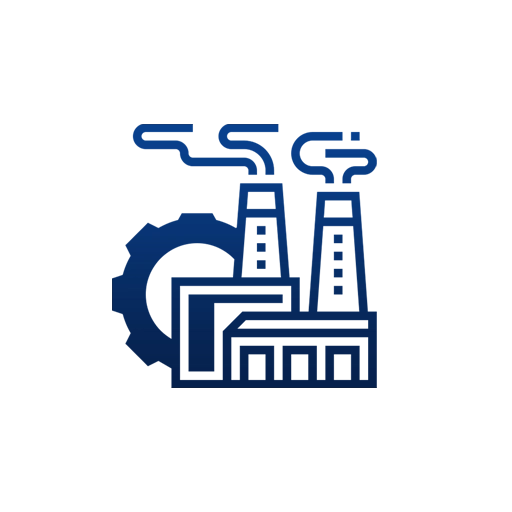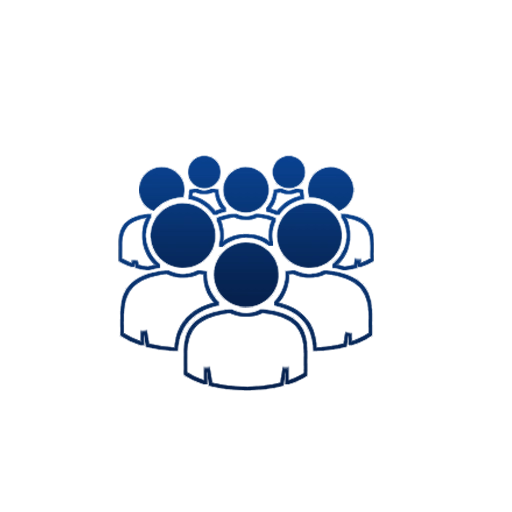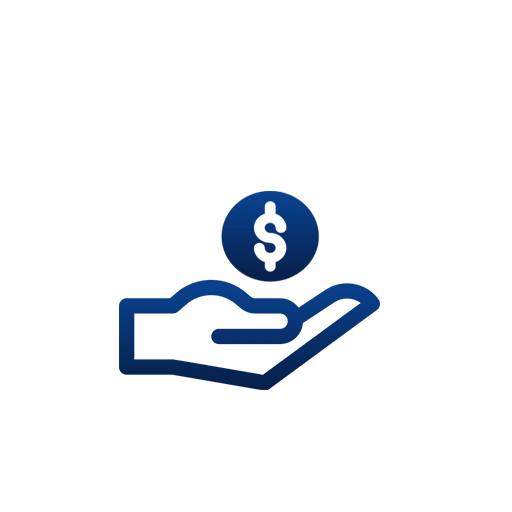 Company Revenue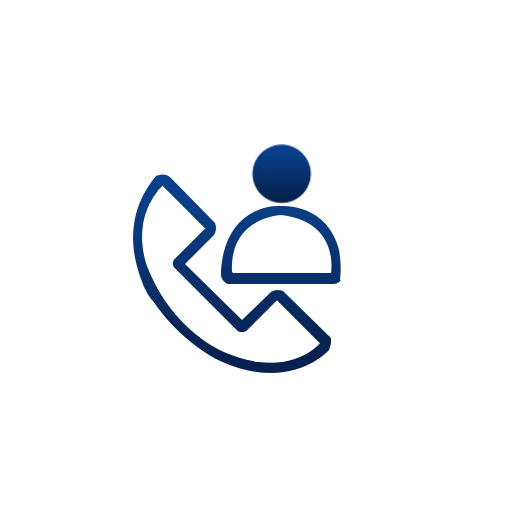 Contact name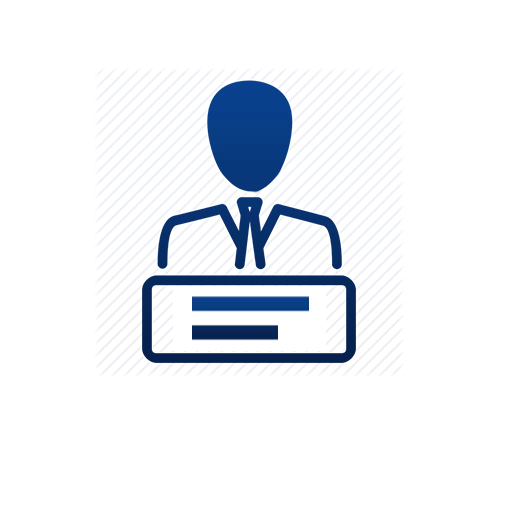 Job title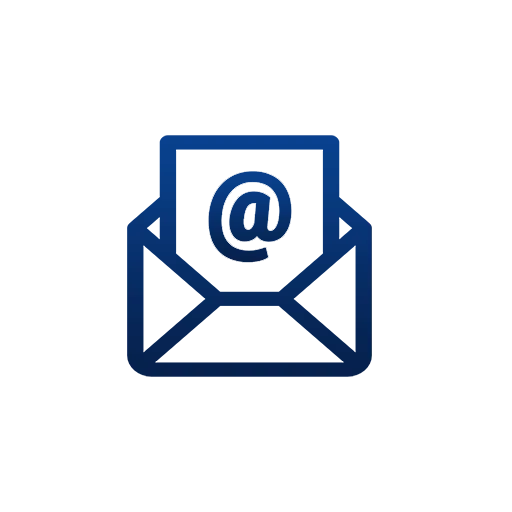 Email adress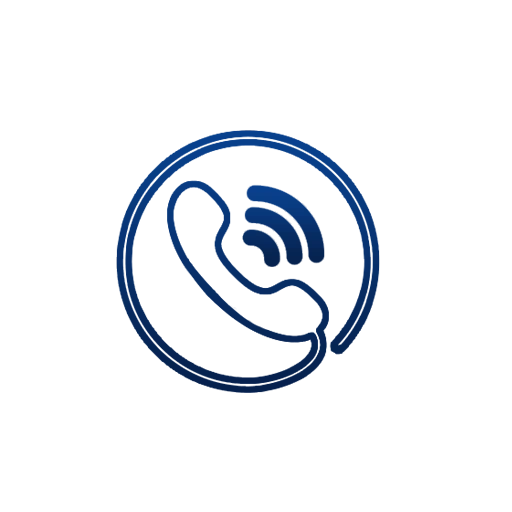 Contact number