Journalist Email List & Mailing List
Tired of keeping track of journalists moving from one news publication to another? Don't worry, Blue Mail Media tracks the latest movements in news publications and prepares an updated Journalist Email List & Mailing List for your media activities.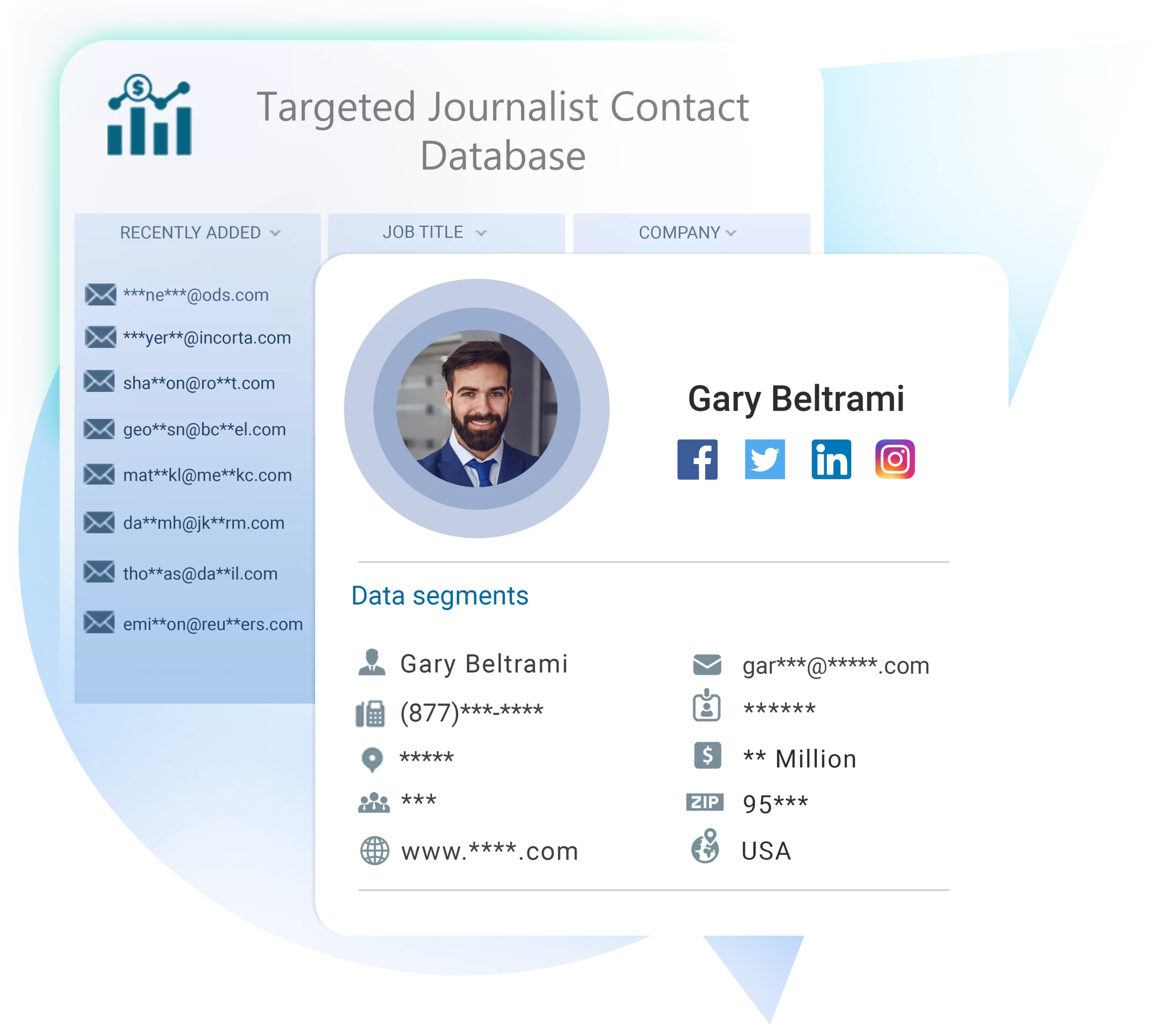 Trusted By Over 4k Organizations To Grow Revenue








Professional Contact Lists
The struggle can be real when you have to find contacts to add to your journalist contact database. On top of it, you have to spin many plates and do a superhuman level of work by the end of the day. Therefore, it makes sense why it's better to leave the task of email list building to Blue Mail Media experts who will save you hundreds of hours by aggregating data and then verifying and segregating it on your behalf.
Whether you want to get some valuable media coverage for your business or want to form various connections with prominent industry influencers, we will help you get access to the right journalists email addresses so that all your business goals are easily met.
We have some of the most influential journalists in our comprehensive journalists email database who can help you get your word out in the most effective manner. By tapping into the journalists' email database, our team has collated a detailed list of high-quality media contacts for you so that you can start building your own relationships with the journalists that cover your business's industry.
How Our Journalist Mailing List Can Ramp-Up Your Email Marketing Efforts
Journalists are busy professionals who are often working on strict deadlines. Most of them are working in newsrooms that don't always follow standard business hours. Reaching out to these busy professionals for your products promotion can be a tough nut to crack. Therefore, a high-quality journalist email list is a must to help you make the most of that first contact.
Blue Mail Media's journalist mailing list will help you get the results you need with the most accurate and comprehensive information. Our data scientists eye for precision, attention to detail, and commitment to excellence will ensure that your campaigns succeed.
Sometimes, marketing to journalists can be very difficult, but the key is to have a journalist email list that contains the email contacts and phone numbers that are verified and that are actually used by the journalists. Our experts work hard to ensure that the journalist contact database you buy from us is accurate and up-to-date so that your marketing efforts pay off. Our journalists email database is all well-researched, verified, and includes personal, opt-in email addresses. With a range of responsibilities and job titles, the database can be refined to be very relevant for your campaign.
So get in touch today to access our database of completely standardized records, updated email, and phone data. The journalists contact database you receive from us is verified regularly to ensure maximum accuracy, so you are able to effectively and efficiently close sales and boost profits with the help of the right contacts.
Blue Mail Media incorporates the data from the following data sources to curate an accurate database.
Make the most out of your marketing budget
Strengthen your Journalist database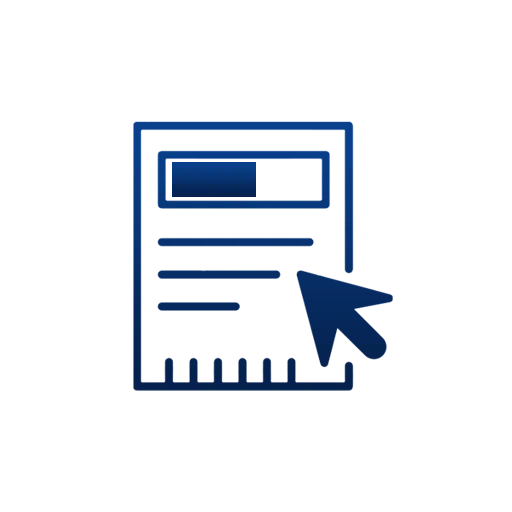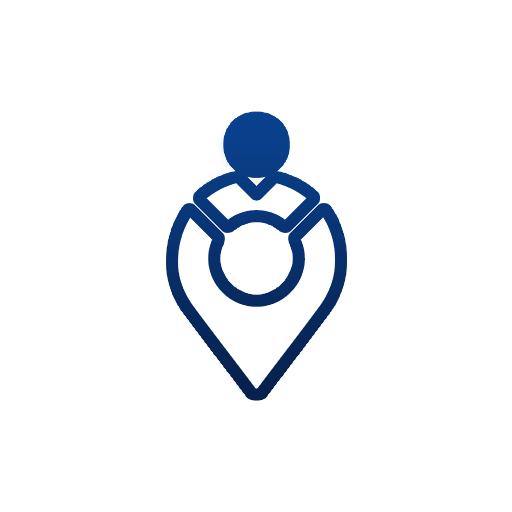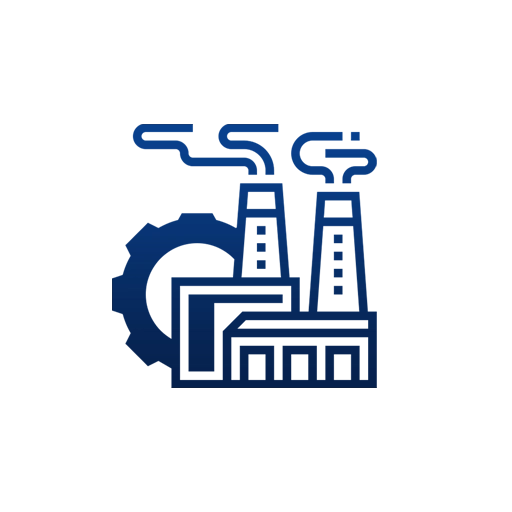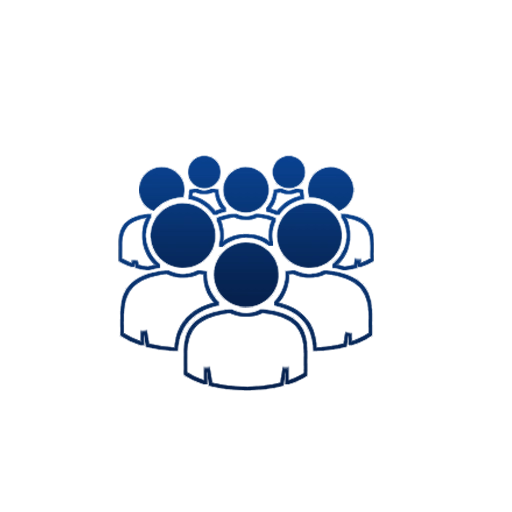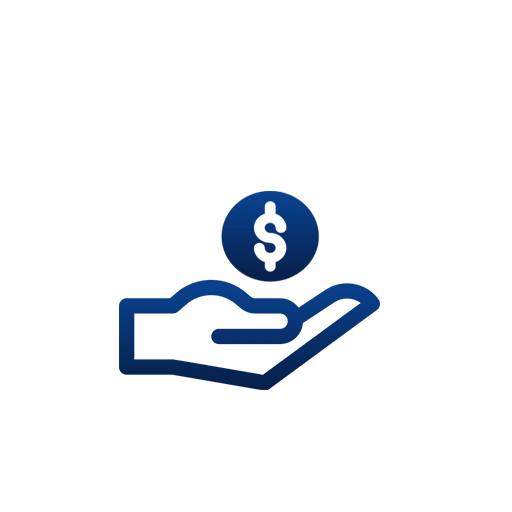 Company Revenue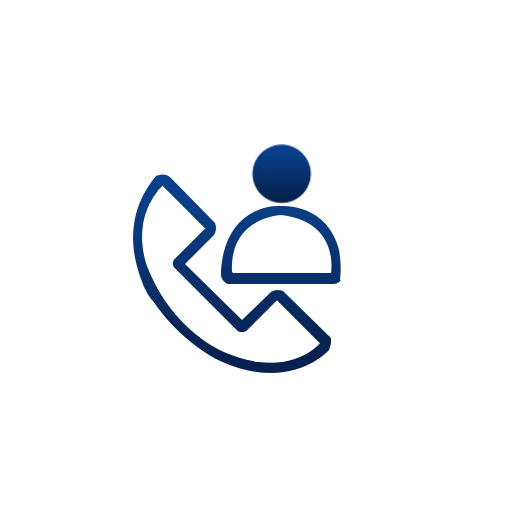 Contact name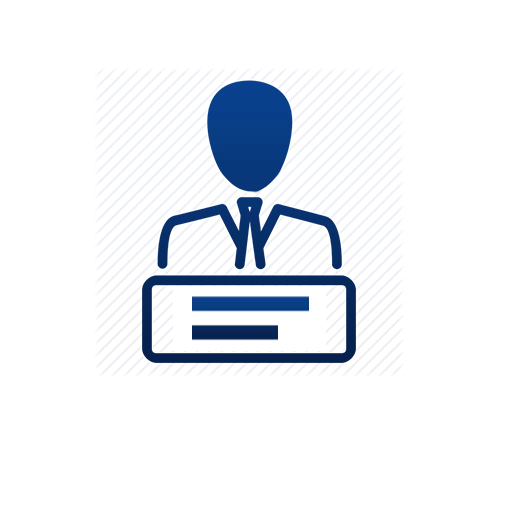 Job title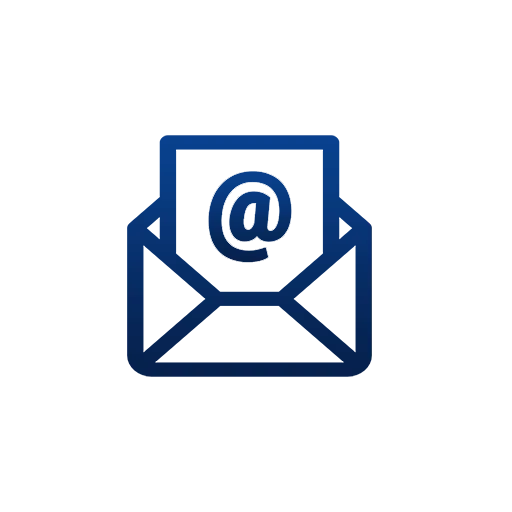 Email adress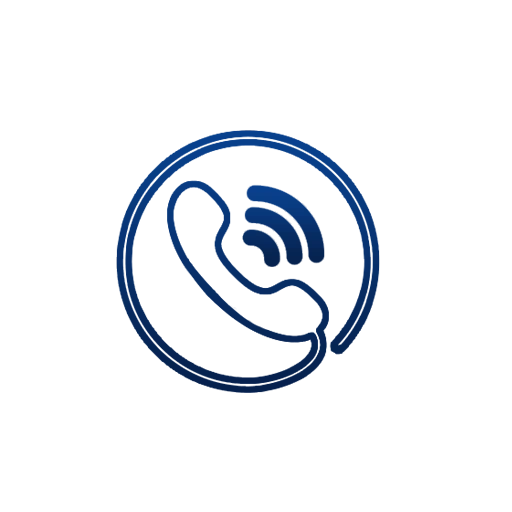 Contact number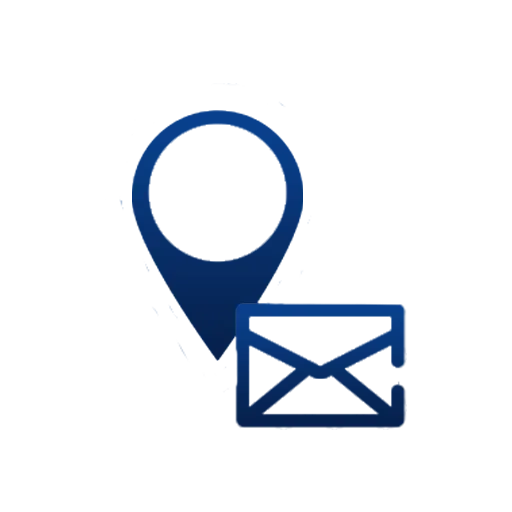 Mailing Address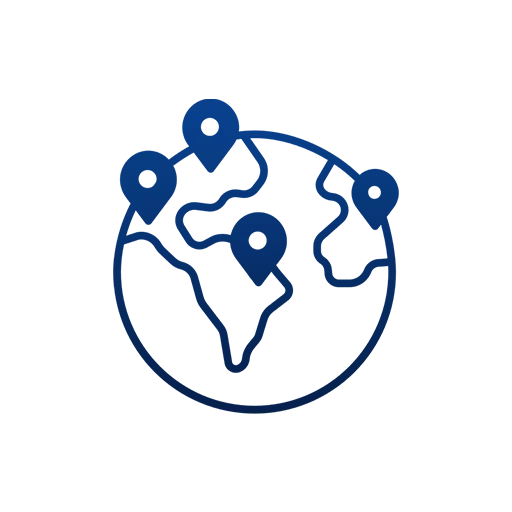 Country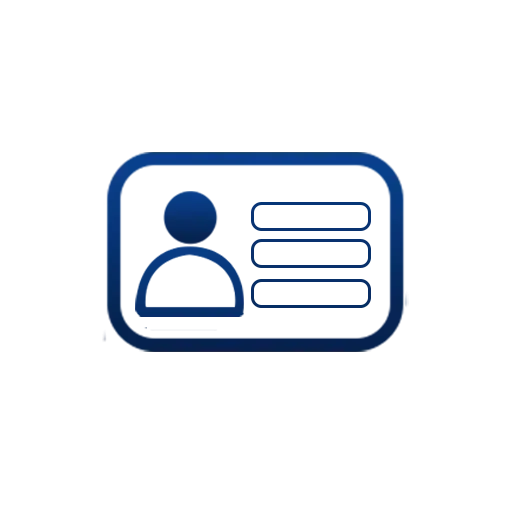 License Number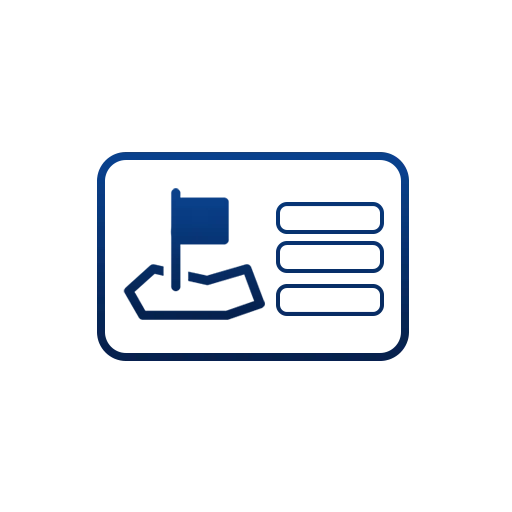 License State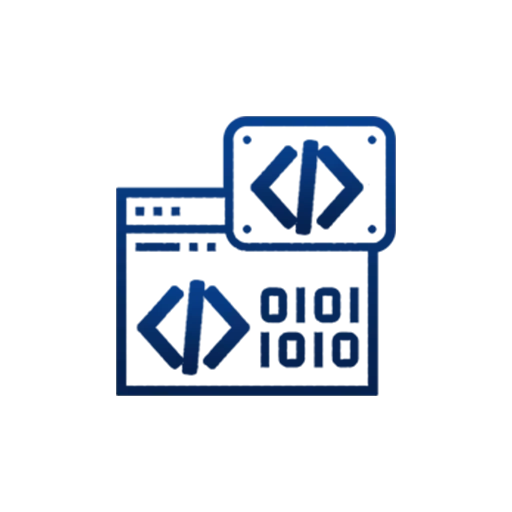 SIC Code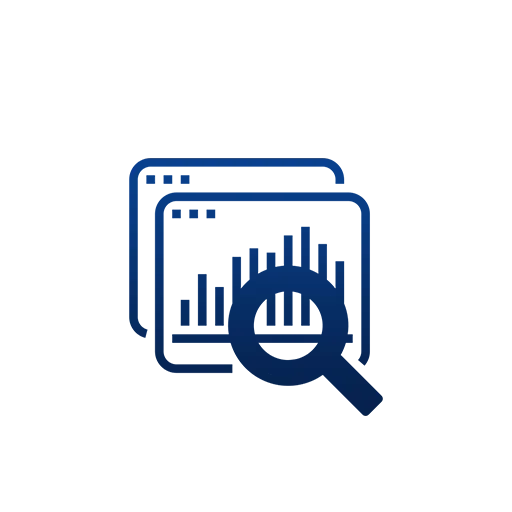 and more
Trusted by Top Leading Companies
in USA, Canada, Australia, UK and more
After taking service from number of marketing list Companies I found Blue Mail Media's offering to be far superior to any other. We bought list for one of our clients online survey campaigns. We got 20% opens and 15.5% CTR for our campaigns. We got 400 completed surveys and our client was very happy with the results.
Chris Wollen
CHIEF MARKETING OFFICER
I would say it was indeed a good experience working with Blue Mail Media. Blue Mail Media dealt with our requirement of a competitive database in time and we were able to get better results from our marketing campaigns.
Peter
MARKETING SPECIALIST
As a new A I Legal Business Solutions company we interviewed several email generating companies to provide us valid email addresses. Blue Mail Media was so helpful in describing the process getting us started with an email campaign. They strategized with us on the best firms to start with. We have since begun our campaign and Wow we found dozens of potential clients.
Tim Derrickson
CEO
Benefits of Using Blue Mail Media's Journalists Email Database
Would you like to speak to one of our consultants over the phone? Just submit your details and we'll be in touch shortly. You can also email us if you would prefer.