CFO Email Lists and Mailing Lists
Launch your marketing campaign by interacting with 99k+ Chief Financial Officers from across the world. Build better business relationships with your target audience living anywhere in the world with the CFO Email List & Mailing List from Blue Mail Media.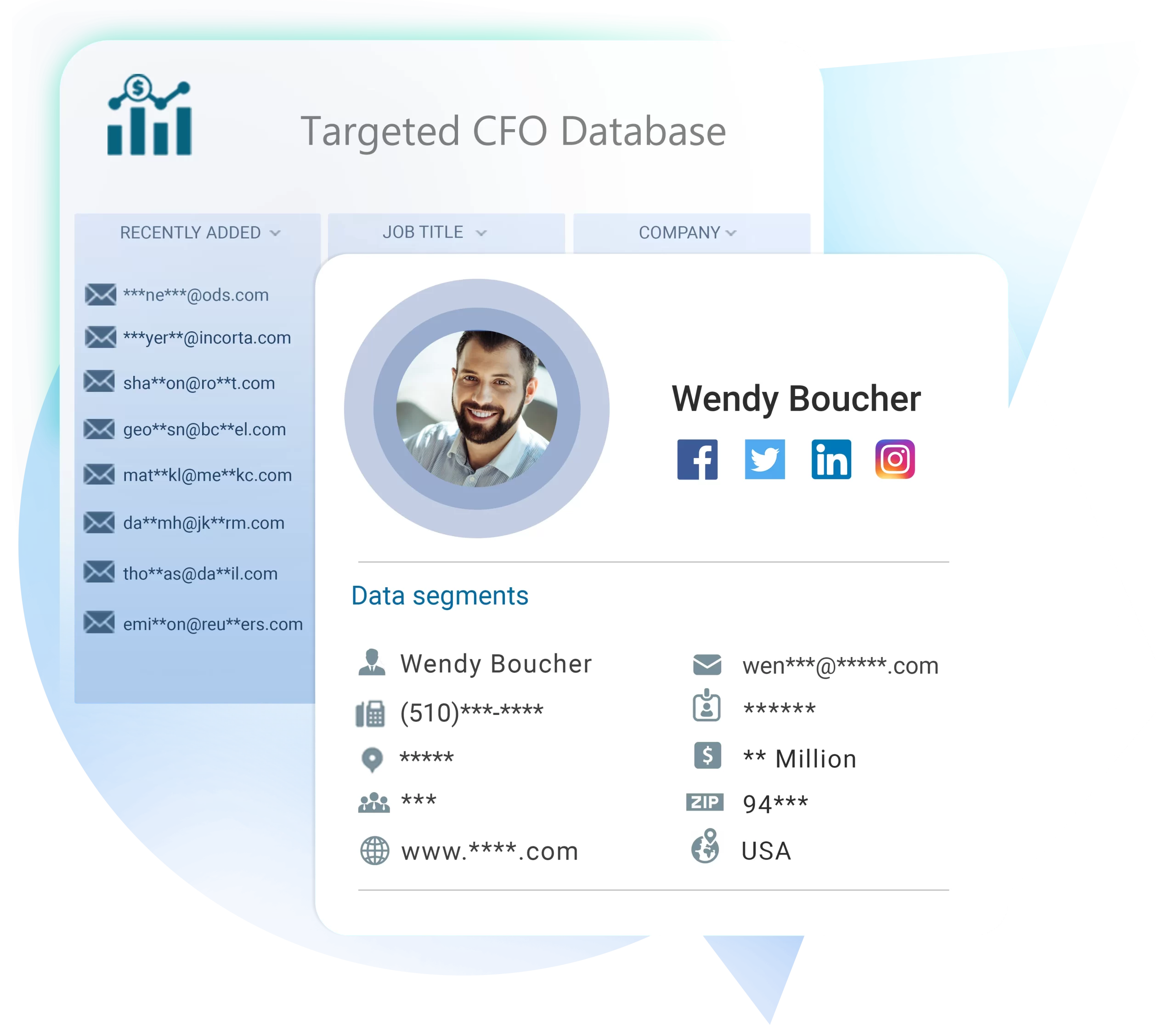 Trusted By Over 4k Organizations To Grow Revenue








Decision Makers Email List
C-Level Executives Email List
Launch Your Marketing Campaign with Blue Mail Media CFO Email List
Are you a marketer looking to promote your products & services to top chief financial officers across the globe?
Blue Mail Media CFO Email List provides a database of over 98,226+ verified CFO contacts from various business sector. Blue Mail Media's pre-packaged CFO Mailing List is legitimate since it adheres to GDPR and anti-spam regulations. You may also customize our CFO list and filter your possibilities based on your company's needs. Our data partners are spread across North America, Europe, Asia, the Middle East, Australia, Africa, and South America.
Our CFO List guarantees better connections with your target audience residing in any part of the world. It helps you extend your venture by reaching out to the global audience seamlessly. Our team eliminates every invalid and duplicate records in our CFO email addresses to ensure it is free from error. Our CFO Contact List is tailor-made to suit your marketing campaigns to reach top executives with an incredible 95% email delivery rate.
Expand Your Market Reach with Our CFO Email Leads
Our CFO Email Database is designed to directly communicate with top financial executives via telephone, mail, or email. This removes multiple gateways of communication and ensures faster turnaround times and higher returns on investment. It includes B2B contact details of CFOs such as their first name, last name, company name, revenue, mailing address, phone number, email address, fax, SIC Code, NAICS Code, etc.
Besides, you can segment these records and reach out to the right professionals using our customized Chief Financial Officer Mailing List. Our team offers multiple selects like industry type, revenue, location, and more to customize the given database based on your business requirement. These records are highly accurate and reliable. Our team performs rigorous quality checks every 90 days to ensure its authenticity. In addition, our cfo email addresses comply with GDPR and Anti-Spam law, making it legitimate.
Why wait? Avail our list today by specifying your business requirements on job location, revenue, specialty, etc. Our team will match the requirements to our database and deliver you the most accurate CFO Email Database in .csv, .xls and others format via email.
Reach the right prospects at the right time
We Offer CFO Contact Lists for the Following Industries
| | | |
| --- | --- | --- |
| Advertising and Marketing CFO Email List | Aerospace Industry CFO Mailing List | Automotive Industry CFO Email Database |
| Banking and Finance CFO Email Lists | Construction Industry CFO Contact List | Education Industry CFO Mailing List |
| Healthcare Industry CFO Email Database | Hospitality Industry CFO Email Lists | IT Services Industry CFO Email Addresses |
| Manufacturing Industry CFO Mailing List | Mining Industry CFO Email List | Real Estate Industry CFO Email Leads |
| Retail Industry CFO Mailing List | Telecommunication Industry CFO Email List | And More! |
Why You Should Target CFOs?
Chief Financial Officer (CFO) plays the most crucial role in the success of any organization. Their primary job responsibility is to optimize the financial performance of a company, including its liquidity, reporting, and return on investment. Supply chain, procurement, information technology, and almost all the other departments report to the CFO to efficiently manage cash flow within an organization and ensure the department meets its financial obligations. The communication with this highest-ranking executive has to be done methodically for business success.
According to an IBM survey, 57% of CEOs consider the CFO the most important partner among C-suite executives. A CFO is in charge of all financial operations, and most key departments report to them to effectively manage cash flow and ensure the business meets its financial goals. In short, if you market to a CFO, you can close the deal quickly. Moreover, Blue Mail Media provides a 100% verified CFO mailing list ensuring businesses use data is valid. Our list guarantee improved lead generation and ROI for your company.
Our CFO database uses more than 8 filters to further narrow down your prospect options. Here are some of the crucial information that you can utilize from our CFO email list: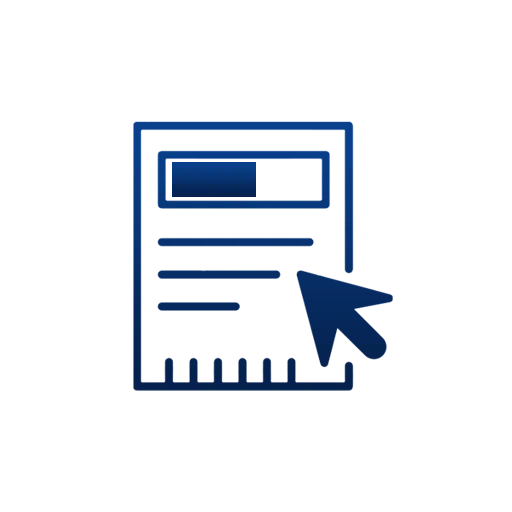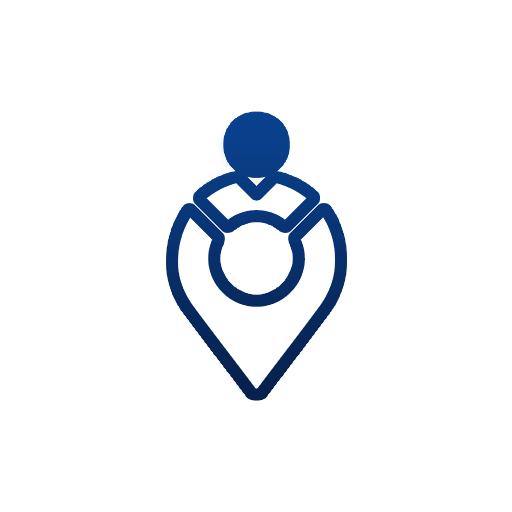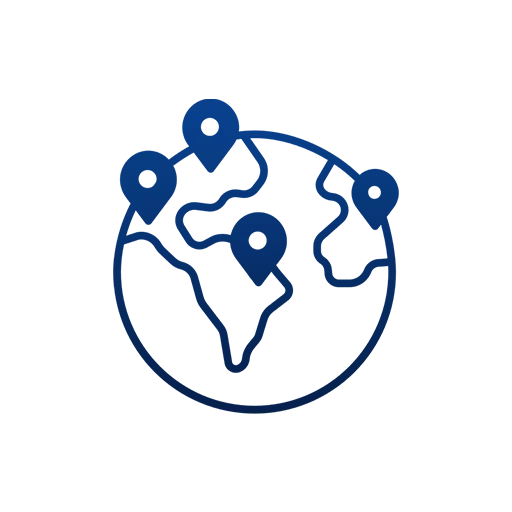 Country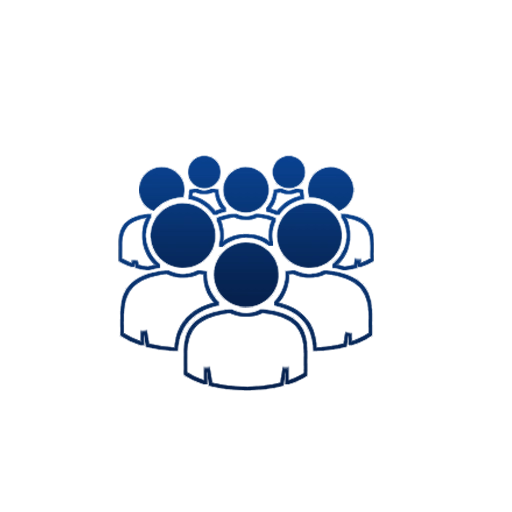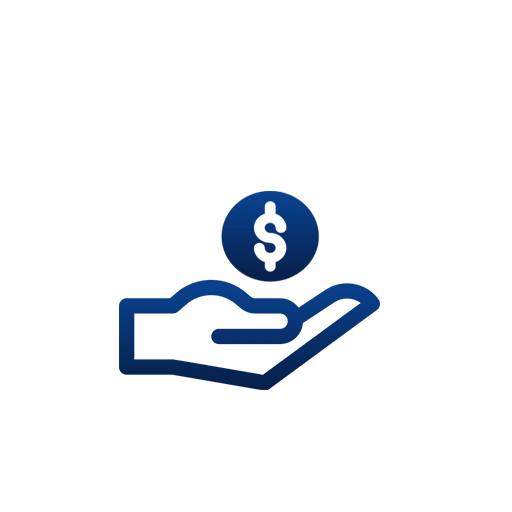 Company Revenue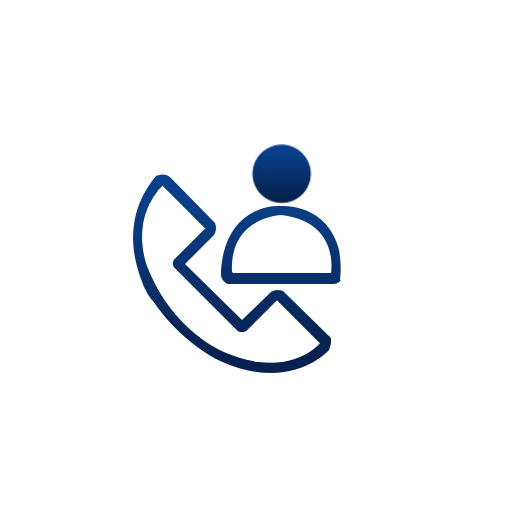 Contact name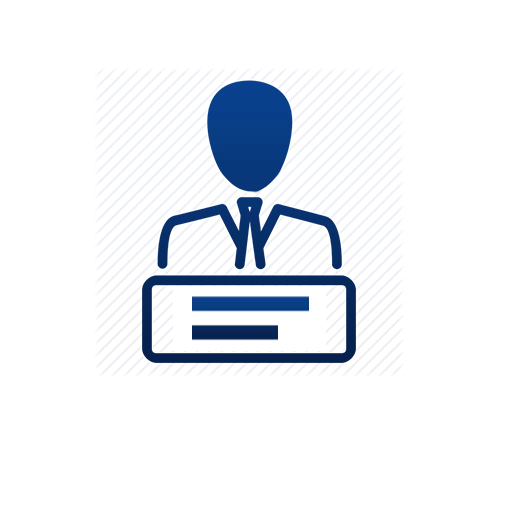 Job title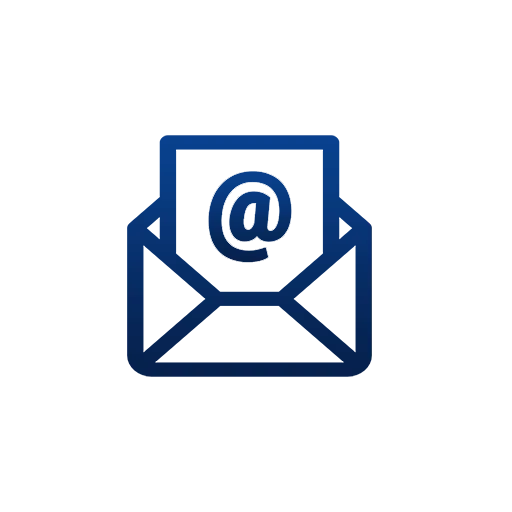 Email adress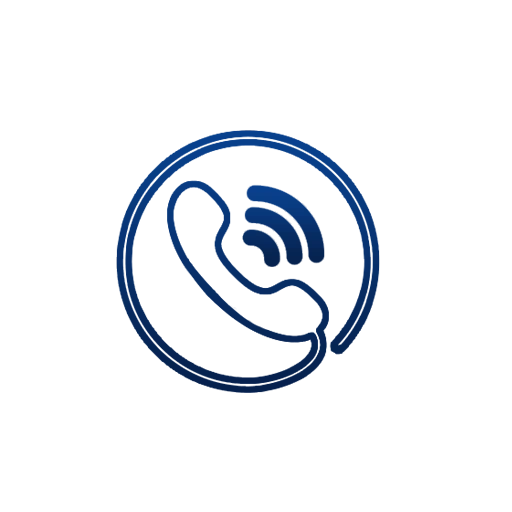 Contact number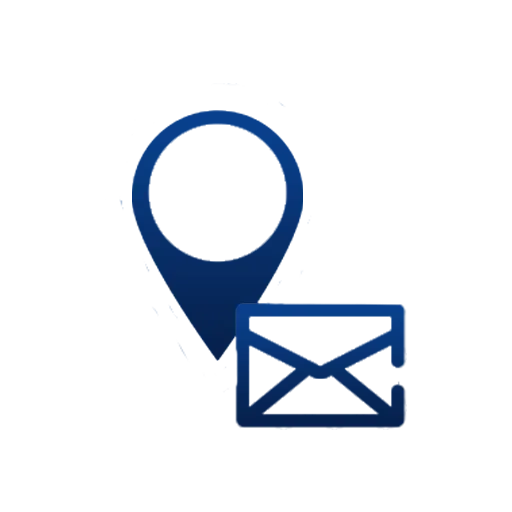 Mailing Address
BlueMailMedia's CFO Email Database Sample Includes :
Our data comprises 100M+ business records, including contacts from the professional, industry, healthcare, C-level, and other segments, including the CFO Database. We have over eight filters to narrow down your prospects. Listed below are a few examples of the CFO Email List.
Company Name
Website
Contact Name
Contact
Address
Employee Size
Revenue
***ey**ods **me ***vices
www.***ne***ods.com
**il ***ker
103 B Carriage Drive
88
16 M
***ba**it
www.***bal**t.com
***g F***gle