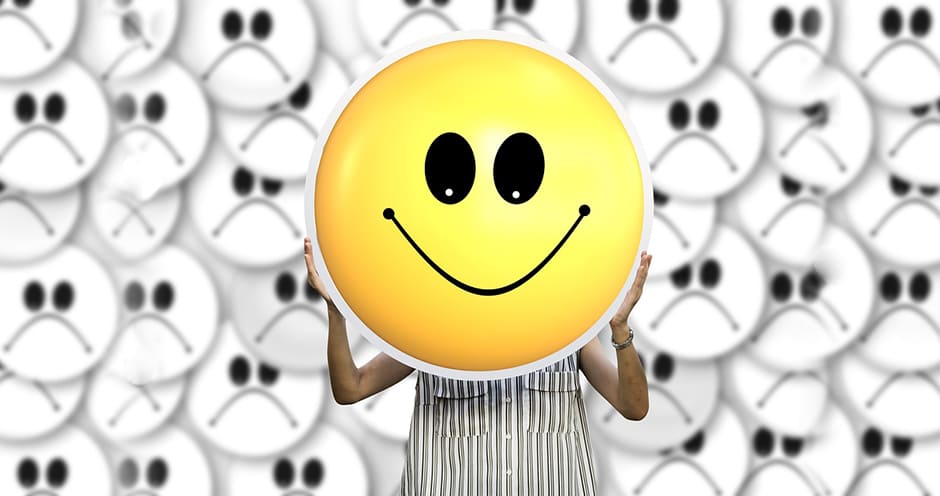 Are you into B2B marketing? Have you ever done blogging to grab the attention of your potential prospects into your website? Almost every B2B marketers are following one or other content marketing strategies to boost their brand value in the online space. Blogging is one such method that has helped many organizations to stand apart from their competitors. And, it happens when you do it right because you are not the only one to write about the B2B contents. But the question is – How to do it right? How to make your audience follow your brand through blogs?
You can find the answers for the above question in this article. We have listed some practical and well-tested tips to make your B2B blog interesting for the readers. Read further to know more.
1. Find out What Interests Your Audience
Make your audience as your priority while writing any content. Since customers play a critical role in your business success, identify their interests and work on it. Although it sounds obvious, you need to spend some of your time finding out what excites them as well as what type of contents will help them in their decision-making process.
You cannot guess your client's interest in every stage of their buying journey. You must identify the right strategies to know your prospects and their pain points. Later you can plan your contents according to it.
2. Keyword and Competitor Research
With proper keyword research, you can understand the battle in the marketing space as well as the search volume of the words related to your product or service. Find the keyword with high search volume but less competition and write contents related to it. It will help you in gaining a large customer base.
Also, try to learn what your competitor does to grab the attention of the customers. Their blogs will let you know what your clients care. Take some idea from their strategies and integrate it into your content marketing mix.
3. Answer Client's Question
Use blogging as an opportunity to answer the questions of your clients neatly. As specified above, identify the problems which your clients face in their buying journey. You might be a well-versed marketer who knows every minute detail of the product or the service, but that won't be the case with your customers.
They will have many questions in their mind than you expect. List down all their queries or demands and craft a compelling blog that answers all of it in detail. Make this technique as your habit since it can quickly increase your conversion rate in a short period.
4. Give Your Blog Some Personality
You cannot ignore the fact that B2B contents are quite dull. But it's up to you to showcase those contents interestingly by giving it some personality. Although it seems complicated, you can do so by following specific strategies mentioned below:
Don't just jump into the topic. Give your blog an exciting introduction.
Share some interesting facts and statistics in your write-up.
Use GIFs or any funny memes in between to engage your readers.
Try to sound simple and make your content easy-to-read.
Lastly, give your whole blog a human touch by mentioning the author details and picture.
5. Give a Catchy Head Line
You might have spent hours to craft an informative blog with all the necessary details in it. But what is the use if it is incapable of gaining the attention of the readers? Your audience will ignore its presence, and your entire effort will be of waste. If you do not want your well-written blog to end up in this list, you must learn to write an attractive headline to your content that is short and simple. According to HubSpot, the title should be under 70 characters if you want it to be displayed entirely in the search engine results.
Their analysis also states that headlines between 8–12 words in length got the most Twitter shares and headlines with 12 or 14 words received more Likes on Facebook. Besides, always remember the below-mentioned tips while writing a title to your blog.
Include numbers in your headline such as – "10 Tips to do marketing better".
You can follow the question format also. For example- "How to do marketing better?"
Include humor or shocking factor such as – "You are doing marketing wrong: Learn how to do it right."
6. Know How to Structure Your Content
Don't just dump all your contents in the blog without structuring it properly. You need to follow specific rules so that your content becomes easy to scan as well as read. Otherwise, your audience might snooze in the mid-way. Follow the tips mentioned here to learn how to structure your content appropriately.
Let all the paragraphs be short. Include only 2 or 4 sentences in it.
Include header tags for all the main components.
Use bullet points wherever necessary.
Show some charts or statistics to support your statement.
If you have any critical keywords in the blog, highlight it with the different color, increase the size of it or make it bold.
7. Use Unique or Supportive Videos and Images
"A picture is worth a thousand word" – one of the famous idioms in the English language. This saying holds applicable in B2B blogs as well. One or two supportive images or videos in your blog will add more value to it. Hence include any photographs or videos that are unique and highly relevant to your blog content. Many photo sites offer high-quality images for a paid subscription.
You can use them, or you can click any relevant picture by yourself to make your content stand apart from other similar B2B verticals. You can also summarize the blog in the form of infographics. This tip will make your content more interesting as well as engaging.
8. Tell Your Audience What to Do Next
Does your content marketing strategy result in zero interaction or conversion? It happens if you do not tell your readers what to do next after reading your content. Hence every blog you write must have an appropriate call-to-action button in it, or it must be related to some of your offers to bring your audience down the sales funnel.
Apart from these call-to-actions, you can also use internal linking to provide the next step to the audience. But always make sure that your internal linking must make it easy for the readers to view other relevant contents that might be of help or interests them.
9. Make your Page Look Visually Appealing
Blogging is not only about your contents, but it is also about the design of your website. The user experience of your blog page or a website as a whole plays a vital role in any blog's success. Hence try to build an engaging page for all your blog. It is simple. One can do so with the help of the steps mentioned here.
Always include an easy-to-use search bar on your website that helps the readers to find their topic of interest quickly.
Let the page design be visually appealing.
Include some bright pictures on your site that are relevant to your brand personality.
Make every page on your website easy to navigate.
Give some additional contents on your blog page that might interest your audience.
10. Don't Stay Away from Blogging for a Long Time
Make sure that you do not stay silent for a long time. You must write consistently and provide value to the customers in the form of blogging. This practice helps SEO as well as brand value recognition. You are not the only one in the B2B space that tries to solve their customer's problem via blogs. Hundreds of websites do the same job as you.
Hence try to publish at least 2 or 3 blogs in a week to reach a large number of target audiences. If you are a novice or do not have enough contents to write, you can start with only one blog per week. You can also hire marketing writers in case your organization does not have sufficient resources. To follow this consistency, it is always better to maintain a weekly calendar and keep track of your contents.
Conclusion
We reached the end. It might sound simple as you scroll the tips mentioned here. But, it is not at all easy as it seems because of the increasing competition in the marketing space. You need to be unique and come up with the creative strategies to stand apart from your competitors. Always try to provide the value to your customers through your contents and see where it takes you. Happy blogging!