Category: Business Marketing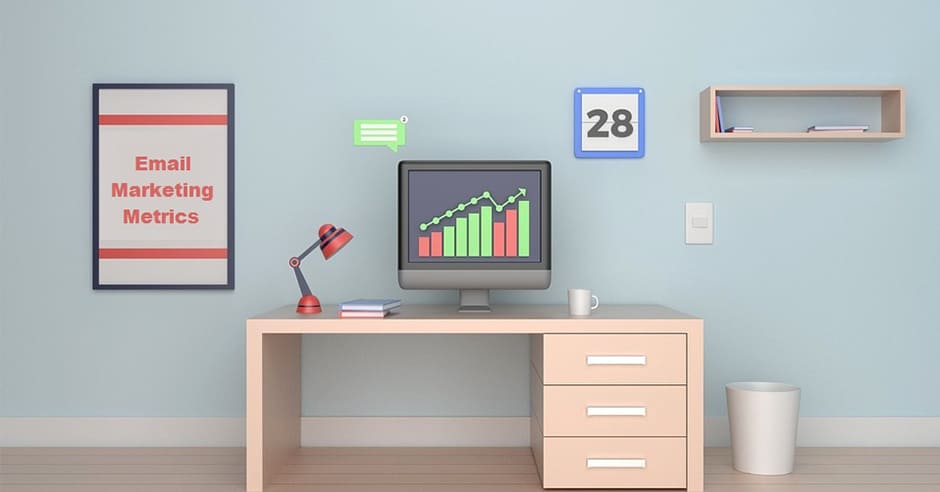 Email, famously known as the traditional communication media makes noise everywhere. No matter where we stay or what organization we work in, emails are used on a daily basis to ease our interaction. Likewise, almost every B2B businesses use email marketing to boost their business growth. Since it is a cost-effective approach to reach the prospects, the marketers use it to promote their brand efficiently.
Apart from using it in business operations, the companies must also be able to measure its success. There are a lot of online tools that helps in this aspect. But in most of the cases, it requires an expert to analyze the outcome of the email marketing campaigns. Worry not if you do not have expertise in this field. This write-up lists five best practices one can quickly learn and implement it in their marketing campaigns.
1. Things to Keep Track Of
You might have measured the click-through or open rates while executing email campaigns. But there are many other aspects which you must take into consideration if you are serious about attaining maximum revenue. Let us see what those are and how we can implement them in B2B campaigns.
– First-Touch Attribution: This attribution is used to identify the most profitable campaign that was successful in generating leads for your business.
– Multi-Touch Attribution: This attribution identifies the most powerful drive that moves your sales cycle further.
– Engagement Score: This metric is used to measure the email engagement over time.
Use these three attributes to measure the real success of your email marketing campaign. Based on these outputs, you can efficiently utilize the resources as well as the budget for your activities.
2. Test Before Execution
Once your marketing team comes up with the campaign ideas, you may want just to get started without giving it a second thought. If you are one among them, you must stop your excitation for a while. Before beginning with the idea, you must invest some time to test the effectiveness of your plan. It is recommended to check your messages in a control group before sending it to the prospects.
This approach will not only help you in identifying the flaws in your campaign but also to determine the reader's response. You can perform this test by using different subject lines, images, or call-to-action (CTA) buttons in your email body. Also, you can change the length or tone of your message to see how your audience in the test group accepts your email.
3. Be Ready to Edit
It is not always necessary that your every email marketing campaign must be successful. There are a few cases where you may see a drop in your leads count post campaign. Therefore, stop beating yourself in such scenarios. Instead, focus on what changes you can make to your past campaigns. This strategy goes well with the previously mentioned tip.
You can try various approaches to deal with it instead of deleting all your plans at once. Tweak a few areas and check its effect in any of the test group. Do not scrap your entire campaign if you wish to improve your business growth. Fine-tune the old plans to meet the existing goals and yield more benefit than anticipated.
4. Interact with Stakeholders
Since stakeholders hold a special place in any business, it is a best practice to keep them updated on all your business actions. You must also inform them about the benefits as well as limitations of your campaigns. Try to involve all the relevant stakeholders in this process. You can also organize the meetings with them to discuss the marketing on-goings or any initiatives from your company.
In these meetings, you can set the expectations, determine the objectives, discuss the marketing strategies or models used for campaigns. Also, you can identify the metrics you use for measuring the campaign success in such gatherings. Integrating this tip into your marketing operations will avoid unnecessary issues that might occur in the future stage. Therefore, update every stakeholder of your company on a timely basis.
5. Repeat
Do not stop after you meet your marketing goals. Use these metrics to improve your business instead of just measuring the outcome. Set a target for yourself and perform better than the previous result. Use the results to identify what works better if you edit your current plans. Also, you can utilize it to predict the changes in the marketing space. Repeat this step every time while you are executing the campaigns.
Final Thought
Implement the best practices mentioned in this blog to see a vast difference in the outcome of your email marketing campaign. Although some of the approaches go hand in hand, you can integrate them into your business as a stand-alone method. It all depends on how successfully you executed your previous campaign or based on your future marketing goals.