Category: Business Marketing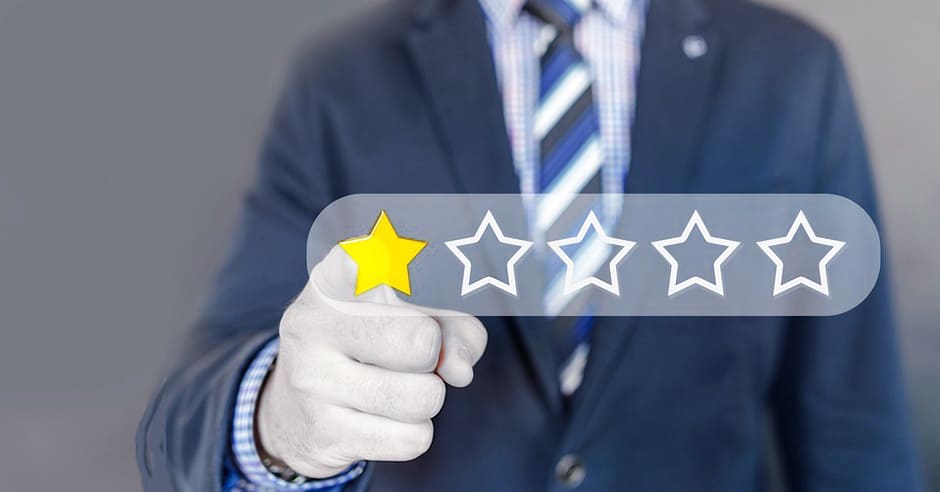 Customers are the heart of any marketing business. Their satisfaction, as well as engagement, is given more importance than ever before. Hence if you wish to succeed in your business and stand apart from other companies, you must start working on the issues about the customer satisfaction before it's too late. The organizations can have a large number of the customer base, but the real success lies behind how happy the customers are with your product and services.
Try to come up with the fast, efficient as well as reliable customer services in your organization. This approach will not only make your customer smile but also boost your business growth eventually. Hence stop neglecting the customer retention issues and work towards it. To help you with this aspect, we covered a few essential tips to keep your customers happy. Read further to learn more about it.
1. Arrange Regular Meetings
The companies often overlook this method. Since customers are growing along with the technology evolvement; they come up with new expectations than before. So to keep up with the requirements or the hope of the clients, the organizations must bring new changes in their services. The businesses must organize meetings on a regular basis to successfully execute this strategy. This meeting can consist of every staff member in the organization including the senior authorities.
In this meeting, they can discuss all the service issues and technological advancement in their segment. This strategy also continually reminds every member of the customer service department about the critical role played by the customers in their business. Hence making the employees more focused on the customer satisfaction issues.
2. Take Customer Service Seriously
Although you are piled up with considerable requests in front of you, the customer service department must take each application seriously. Be it a smaller one or a complicated issue; the staff members must manage their time accordingly to deal with them. The more you become available to the customer, it builds trustworthiness, and hence the chance of them coming back to you for other product or services will increase.
Also, this helps in word-of-mouth marketing where they share their good experience with their friends and family. This approach gradually builds up your brand value and thereby improves your business effectively. Apart from that, if you are unable to deal with the customer request on time, you can kindly inform them about the extended period.
3. Learn To Apologize
This strategy goes well with the guideline mentioned above. To be a successful customer service agent, one must master the kind words. Although the mistakes are from the customer end, you must learn to apologize and convince them about the misunderstanding. This strategy is not as easy as it seems here. It requires a lot of practice as well as patience to master it. Once you calm down the customer with the sympathy along with personal involvement, they will be more than satisfied with your effort.
It makes them feel your company cares about their concern as well as orders. Try to implement this strategy in every business activities. It helps in gaining customer trust as well as builds a sizeable loyal customer base.
4. Regular Training
The training for customer service agents must be made compulsory in every organization. They can organize the training session once a week or month. Apart from explaining to them how to deal with the problems, one must also teach them how to behave kindly with the customers. Also, if there is any persistent issue detected in your product or services, every member of the customer service department must be made aware of it.
Besides, all the information regarding the changes in the product delivery system or the launch of the new product must be explained to them beforehand. So, when a customer comes up with the same issue or asks for more information regarding the product, the agents must be able to explain effortlessly. This method strengthens the trust between the company and the customers for a long time.
Also Read: 5 Ways Marketers Can Overcome Their Customer Service Excellence Challenges
5. Use AI Tools
The usage of Artificial Intelligence tools in your business operations will make your work faster as well as more reliable. Most of the companies have already adopted this technology in their activities. But in most of the cases, the companies utilize it in the form of chatbots. It not only reduces the work of the staff member but also less prone to errors. Although some version of the AI tools is capable of answering just the commonly asked questions, there are a few which deal with complicated tasks as well.
If the AI enabled chatbots are unable to your question, it directs you to the staff members offline. Hence stop worrying about losing a potential customer of your business.
6. Prioritize the Request
Since the customer service agents have to deal with many issues, it is always preferred to prioritize the task beforehand. If you deal with all the requests by applying the same priority, you may lose many loyal customers on your list. Therefore, set the precedence for every task once you get it. You can categorize them based on your expertise or the importance of the issue.
For example, you can assign more importance to the task such as servicing, repairing or reshipping a product rather than giving priority to the phone number change issue. Also, answer the request on time and inform the clients about the period set to resolve their problem. This way it helps you from receiving multiple inquiry emails or calls and thereby improves your work efficiency.
7. Conduct Surveys
If you wish to be the winner in your marketing space, then you must take surveys as well as feedback from your customers. This step helps you to measure your success in your customer service area. You will get to know how happy your customers are with your services. Also, it helps to measure the performance of every member of the customer service department. You can reward them based on their performance accordingly.
Since this strategy does not consume much of the time, try to utilize them in your business now and then. Based on the surveys and feedback, you can make the necessary changes in your business activities to keep your customers happy. It is one of the easiest ways to learn from your past mistakes.
8. Use Different Media
As it is mentioned earlier in this write-up, the expectations of customers are growing along with the advancement in the technology. So, if you are using traditional methods to communicate or resolve the customer issues, they may not find it exciting or be happy with your service. Most of the organizations have already realized the importance of new technology in their businesses and utilized the tools accordingly.
Hence if you have never made use of new tools or different media to be in touch with the customers, you lack behind. Therefore, try to integrate almost all new technologies and online communication systems in your business so that the customers can find you everywhere. They do not have to follow the age-old phone calls or visit your place to receive a service from your agents. Be available in almost every online media.
9. Assign an Expert
In a few cases, the customers may not wish to speak to the chatbots or communicate with you through online media. Hence, you must assign an expert in this field to deal with the customer problems directly. If the members of your customer service department are unable to solve the issue and come up with the answers such as, "I Don't Know," it may affect your business grow tremendously. Therefore, you must have a team of experts who can deal with the critical problems of the customers effortlessly.
10. Make Use of Social Media
You can find most of your customers in the social media such as Facebook, Twitter, LinkedIn, and more. Hence creating an account in such platforms will reap more benefit than expected. You can easily communicate with them as well as engage them in your business activities. Also, you can use these platforms as a media to resolve the customer issues. Apart from that, it also helps you in studying the customer behavior pattern and thereby executing the customized campaigns for them.
It is a good practice to assign dedicated staff to take charge over the social media accounts. He or she can deal with the customer problems directly using these profiles. Also, you can ask your customers to share their experience with you after you resolve their request. This approach helps to regain the loyalty of old customers as well as to attract the new ones.
Wrapping Up
Few strategies mentioned above may consume more time or effort of your team members. But it will reap the maximum benefit when appropriately implemented. Hence, if you wish to be a win the hearts of your customers, integrate a few of the techniques mentioned above in your business before you run out of time.