Automobile Dealers Email List
Have you been searching for automobile dealers in your state to no avail? To make your task a lot easier, Blue Mail Media offers a world-class Auto Dealers Email List that not only has a high deliverability rate but also an impressive response rate.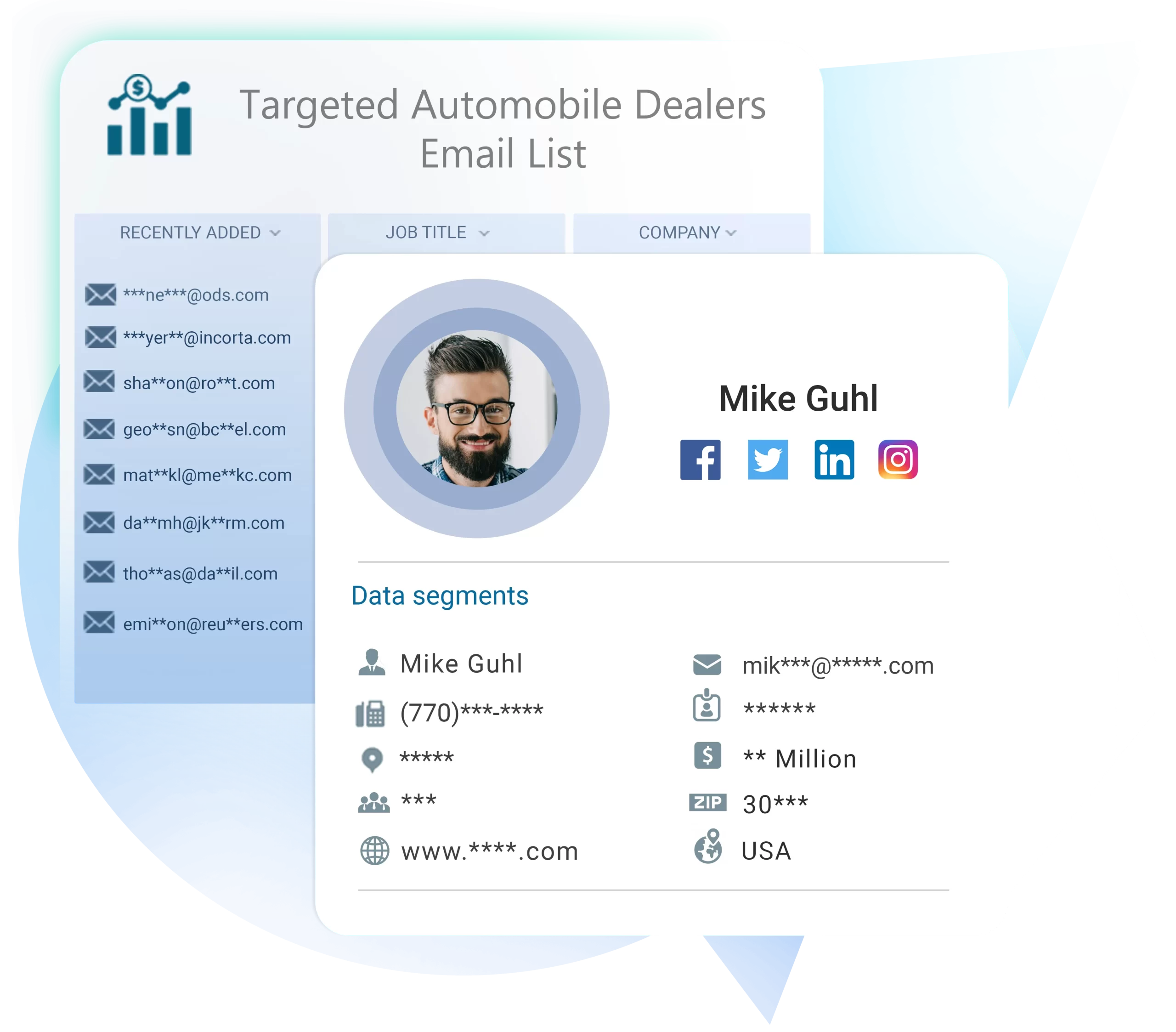 Trusted By Over 4k Organizations To Grow Revenue








Auto Dealers Mailing List
Automobile dealers act as a connecting point between the automobile manufacturers and the consumers. With the large inventory, the dealers provide a wide range of vehicles to the consumers to meet their requirements. These industries sell trucks, vans, cars, buses, and other automobiles which operate on the road. Other than selling vehicles and its parts, they also sell some automobile-related services such as extended warranties, financing, insurance, repair, undercoating, and maintenance.
It is one of the vast segments with extensive opportunities for business seekers. If you are one among them, you are at the right place. To ease your task in this venture, Blue Mail Media provides a world-class Automobile Dealers Mailing List that lets you reach all the top-notch decision makers and executives in this sector. Our list is designed to stay complaint with GDPR and Anti-Spam law making it trustworthy and highly reliable for your business.
Blue Mail Media's Customized Auto Dealers Email List are:
Automotive Dealers Business Email List
Automobile Dealers Sales Executives Mailing List
Automobile Dealers Marketing Executives Email List
Replacement Parts and Accessories Sellers List
Automobile Dealers Direct Marketing List
New Automotive Dealers Email List
Used Automobile Dealers Mailing List
Motor Vehicle Dealers Mailing List
Car Dealers Marketing List
Bus Dealers Mailing List
Recreation Vehicle Dealers List
Truck Dealers Email List
Motorcycle Dealers Email List
Other Vehicle Dealers Mailing List
Tire Wholesalers and Dealers Email List
Auto Maintenance Services Email List
Automobile Parts & Accessory Shops Email List
Automotive Repair Services Email List
Automotive Repair Services Email List
and more
Be on Top of Automobile World with The Help of Our Automobile Dealers Email List
Blue Mail Media's Automobile Dealers Email Database lets you effortlessly do business with the clients across the globe. To ease your marketing task, we provide the email list of auto dealers in both prepackaged and customized format. It contains all the essential B2B information such as first name, last name, company, address, contact number, SIC code, NAICS code, and many more. And the data which we offer on our list is gathered from relevant and trusted sources such as business directories, market surveys, trade shows, websites, conferences, seminars, and others.
To keep this data up-to-date, our team of experts verifies and validate its accuracy on a regular basis. We have a healthy network of data partners across various regions. It includes – the U.S, UK, Canada, Europe, North America, APAC and other. So, you can quickly meet the decision makers without any geographical barriers. Also, you can successfully execute the marketing campaigns that are guaranteed to produce the best result. Avail our Auto Dealers Email List & Mailing List and see a tremendous increase in conversion rate and ROI.
Our data team puts great efforts in obtaining high-quality data from reliable sources, verifying data for accuracy and updating the same on a timely basis. Also, you can choose from our pre-packaged Email List of Automobile Dealers or you can opt for a customized list that aligns with your campaign specific requirements.
Blue Mail Media uses the following information sources to curate the database:
Make the most out of your marketing budget
Strengthen your Auto Dealers database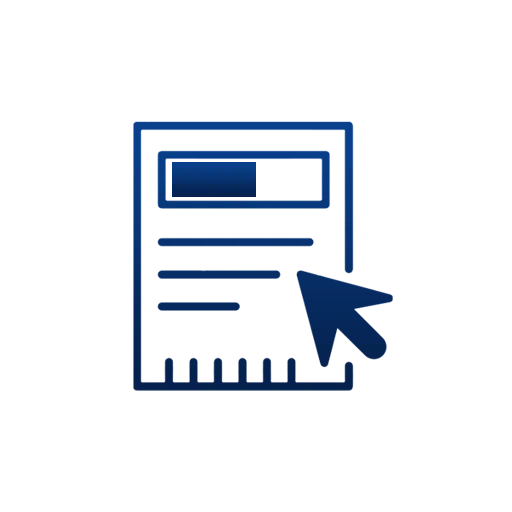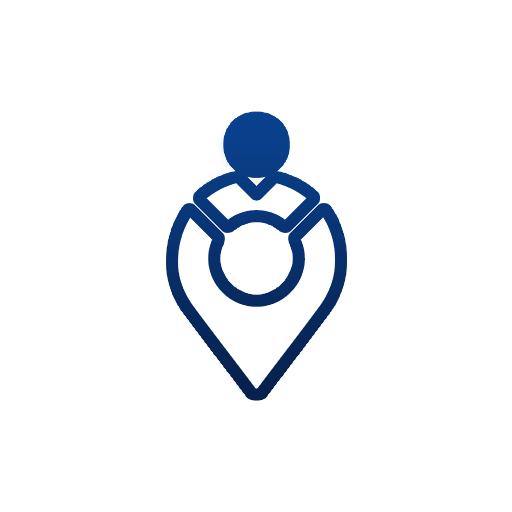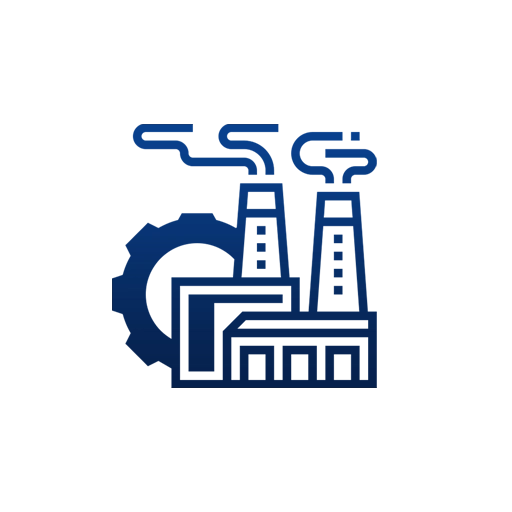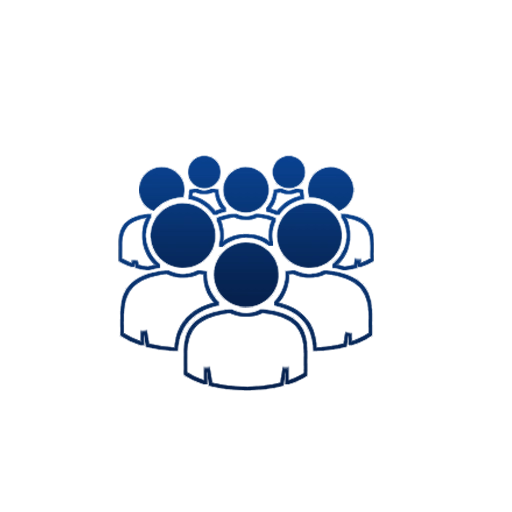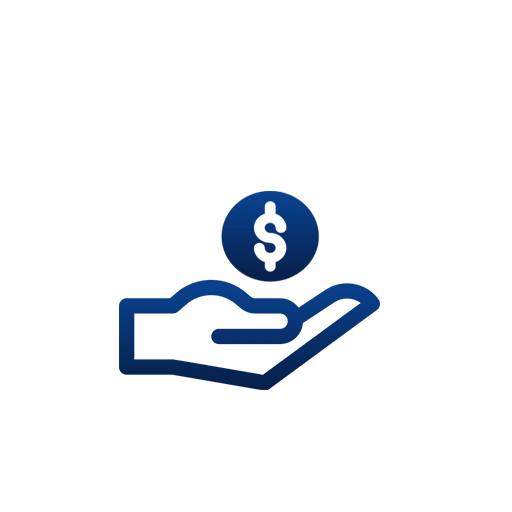 Company Revenue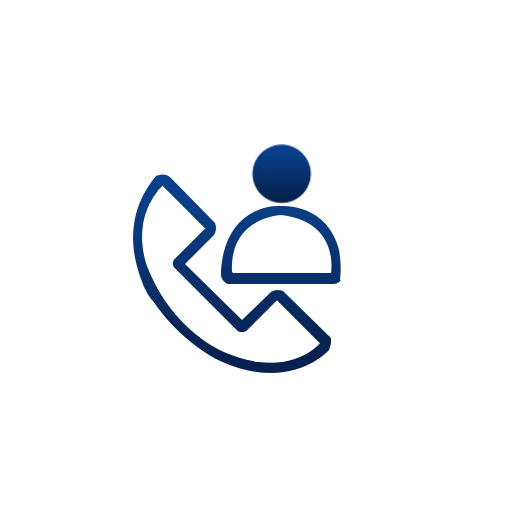 Contact name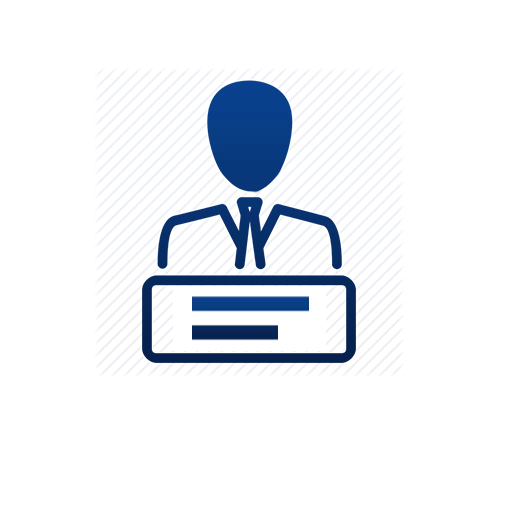 Job title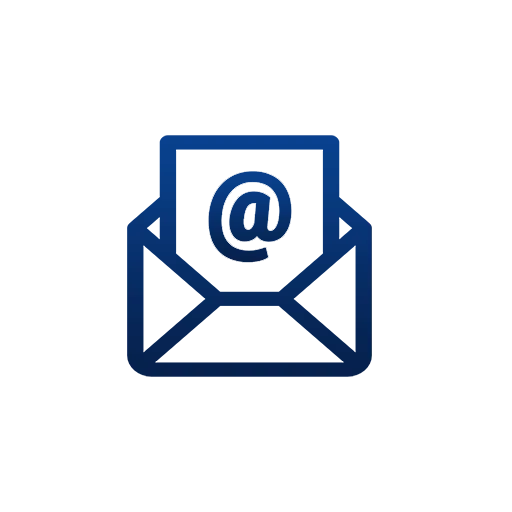 Email adress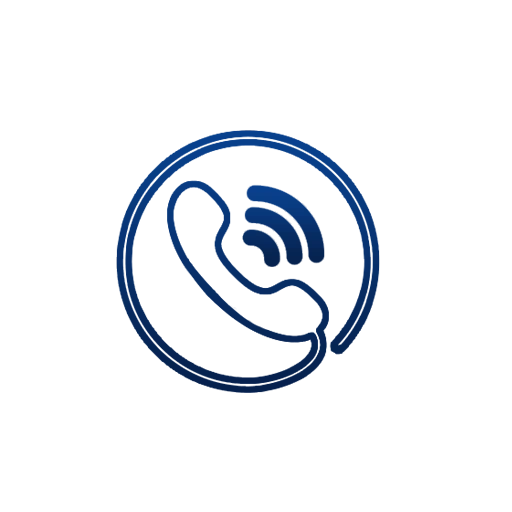 Contact number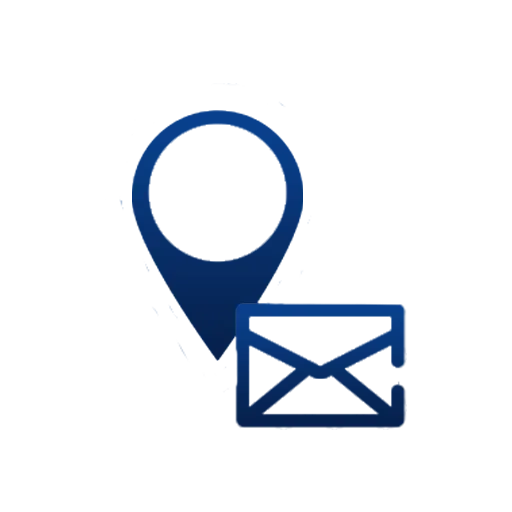 Mailing Address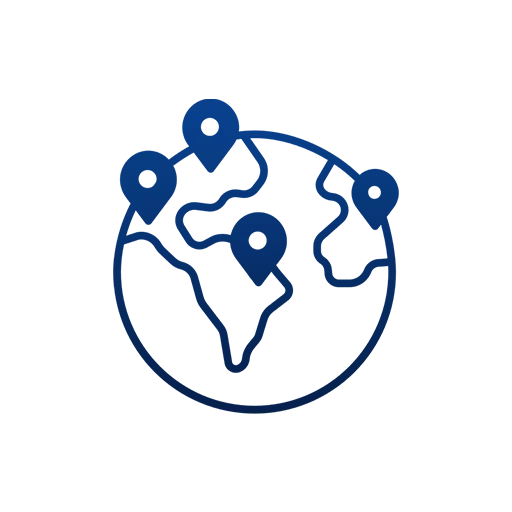 Country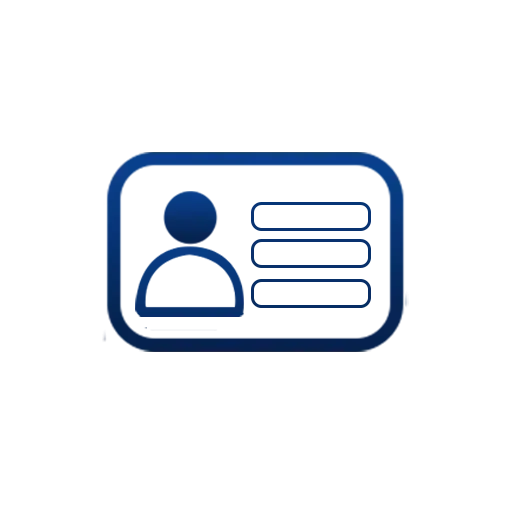 License Number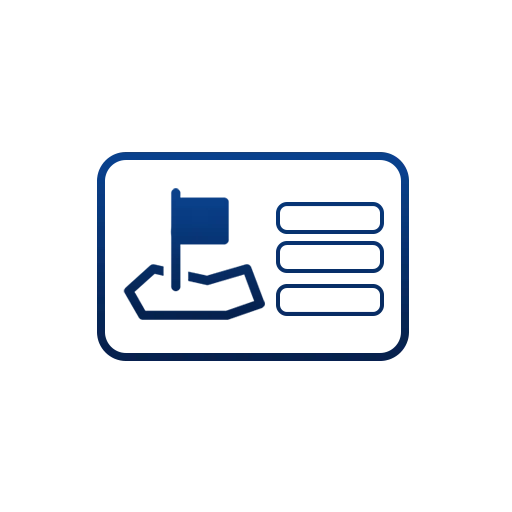 License State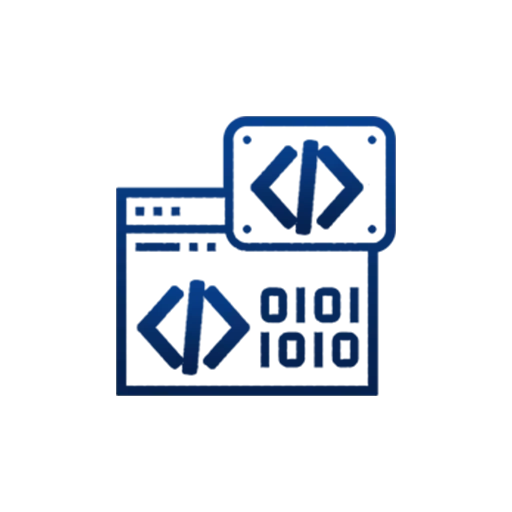 SIC Code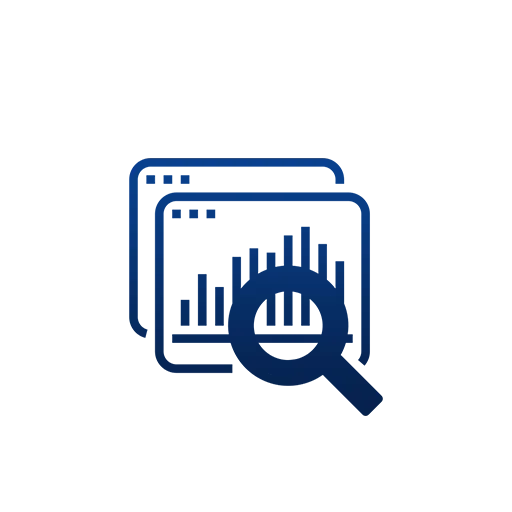 and more
Trusted by Top Leading Companies
in USA, Canada, Australia, UK and more
After taking service from number of marketing list Companies I found Blue Mail Media's offering to be far superior to any other. We bought list for one of our clients online survey campaigns. We got 20% opens and 15.5% CTR for our campaigns. We got 400 completed surveys and our client was very happy with the results.
Chris Wollen
CHIEF MARKETING OFFICER
I would say it was indeed a good experience working with Blue Mail Media. Blue Mail Media dealt with our requirement of a competitive database in time and we were able to get better results from our marketing campaigns.
Peter
MARKETING SPECIALIST
As a new A I Legal Business Solutions company we interviewed several email generating companies to provide us valid email addresses. Blue Mail Media was so helpful in describing the process getting us started with an email campaign. They strategized with us on the best firms to start with. We have since begun our campaign and Wow we found dozens of potential clients.
Tim Derrickson
CEO
Benefits of Using Blue Mail Media's Automobile Dealers Mailing List
Would you like to speak to one of our consultants over the phone? Just submit your details and we'll be in touch shortly. You can also email us if you would prefer.